American Airlines is one of the two US based airlines that are members of the oneworld alliance. In this post, I will review American Airlines domestic economy class. Their domestic lounges are a bit of a hit and miss for me, but all in all, their economy class is as good as it gets in America, which does not mean too much.
Boarding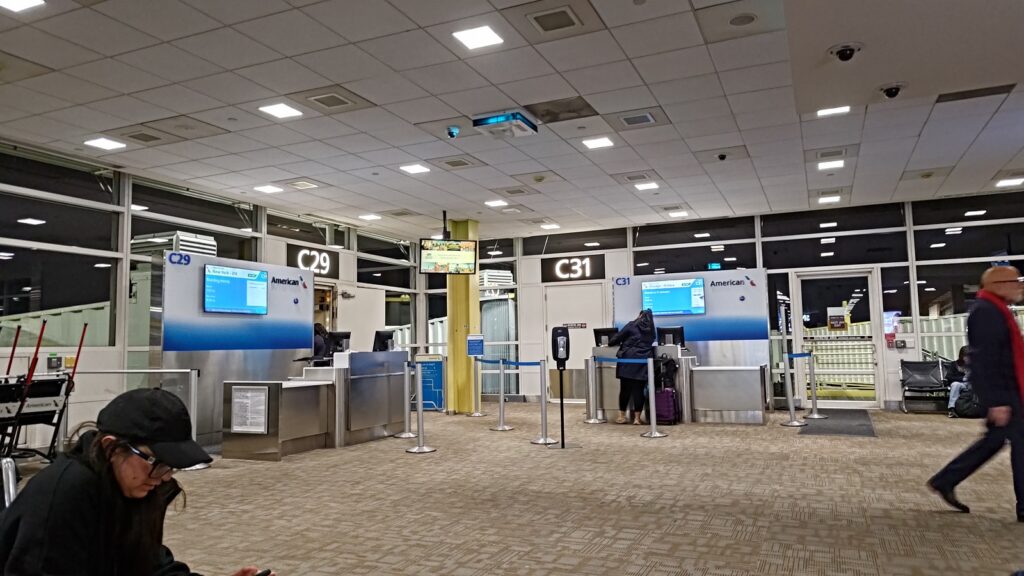 "Pst pft pst pft… passengers pst pft pst pft" is a typical American Airlines boarding call. Who knows what they said? 🤷‍♂️ American Airlines should teach their staff not to put the microphone inside of their mouths, but to have it outside instead. I have never heard such inconsistently unclear boarding calls as whenever I am boarding an American Airlines flight in the US. It's also interesting that veterans get to board first… The veterans who protected their country from which invasion was it again? 🤔 Was it Canada or Mexico that attacked the US, I always keep forgetting 😅.
Staff
American Airlines has probably the most inconsistent staff I have ever seen. Some of the flight attendants and ground crew members are polite, but most of them are quite sassy and aren't afraid of telling you to go fuck yourself (maybe not with these exact words, but anyways). But I guess it's just part of the all-American customer is always wrong attitude.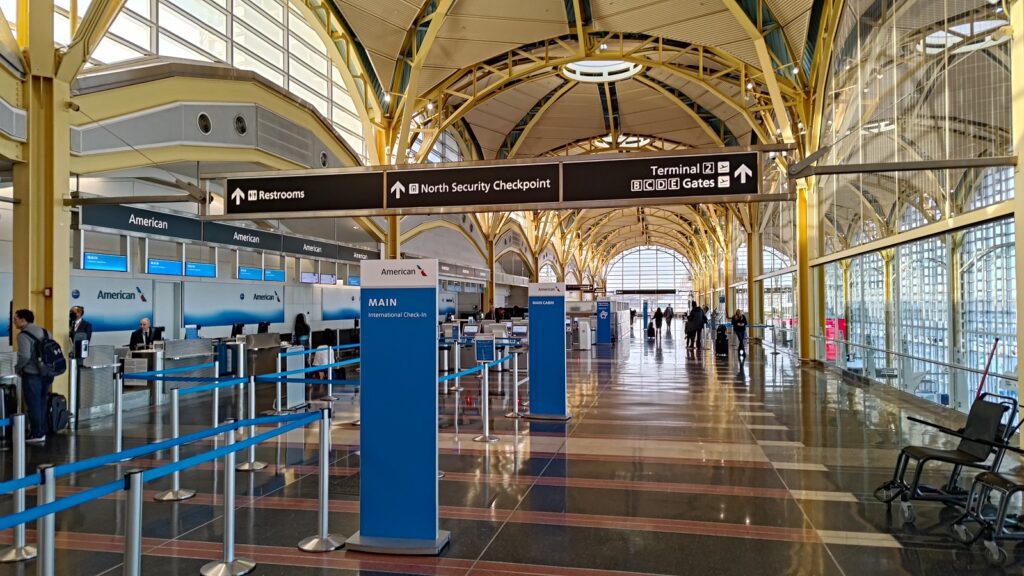 Flight attendants also fall in two extremes: the skinny and the morbidly obese. The morbidly obese ones somehow squeeze themselves through the airplane aisles. It is quite a wonder of the nature to witness – a bit like how a massive octopus can get through a tiny hole – nobody knows how they do it, but they just do it. Now, why am I making a big fuss about this? It's because I like to sit next to the aisle so that I have more freedom to go for a walk if I needed to. This becomes an issue when flying American, because their morbidly obese flight attendants have smacked my head, arm or shoulder with their derriere once too often. #meetoo!
Seats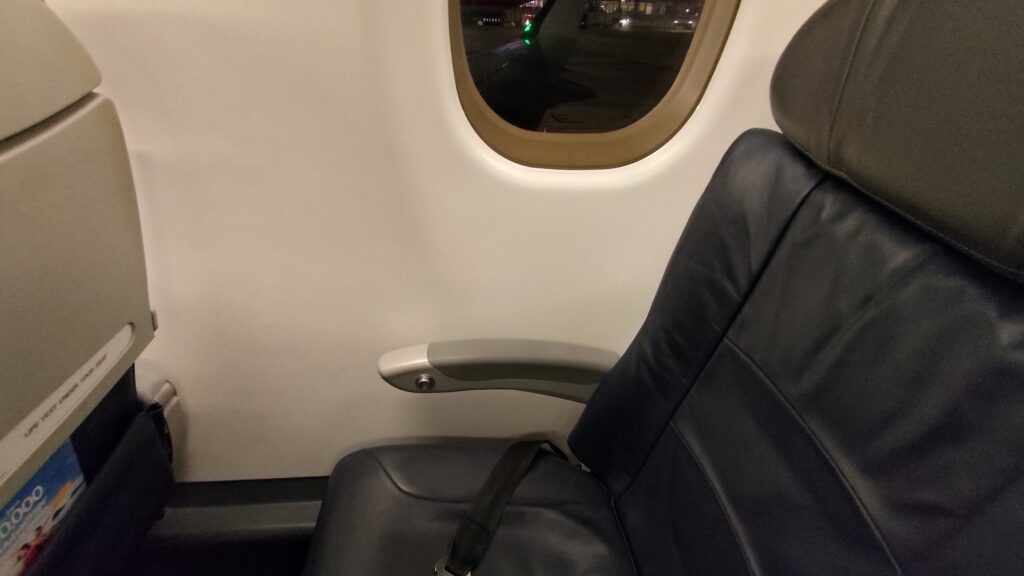 American Airlines loves leather! Maybe because it's easy to clean, but still, it makes you sweat way more than fabric. This is not the optimal material for summer days. There isn't too much leg room either, which makes me suspect that half of their flight attendants aren't allowed in as passengers at all. 🤔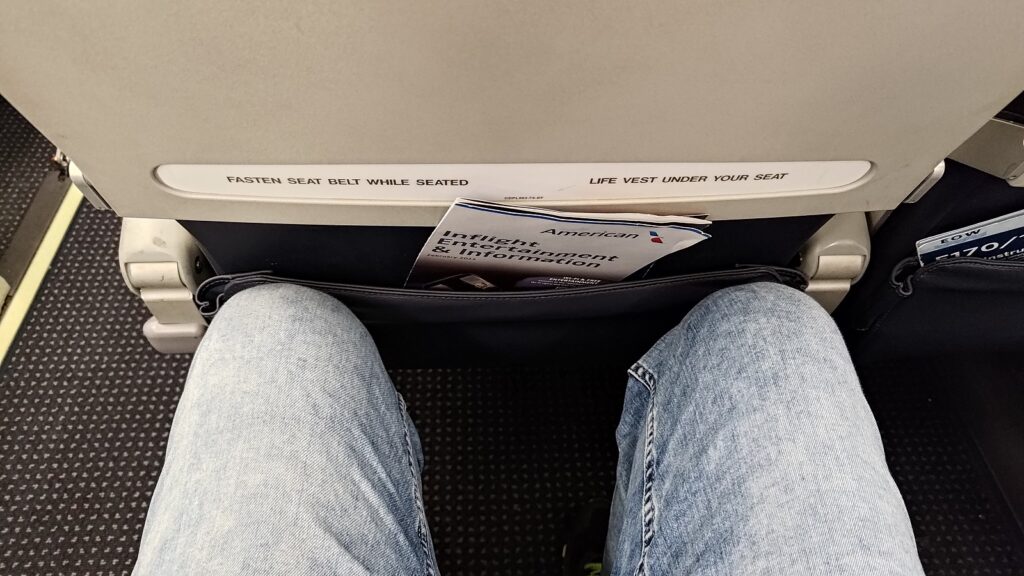 Food and beverages
American Airlines usually serves unhealthy snacks such as candy bars, nuts or pretzels on their short domestic flights. This is of course better than let's say Finnair that serves you nothing to eat for free. American Airlines also serves free soda and water, which is nice. 😋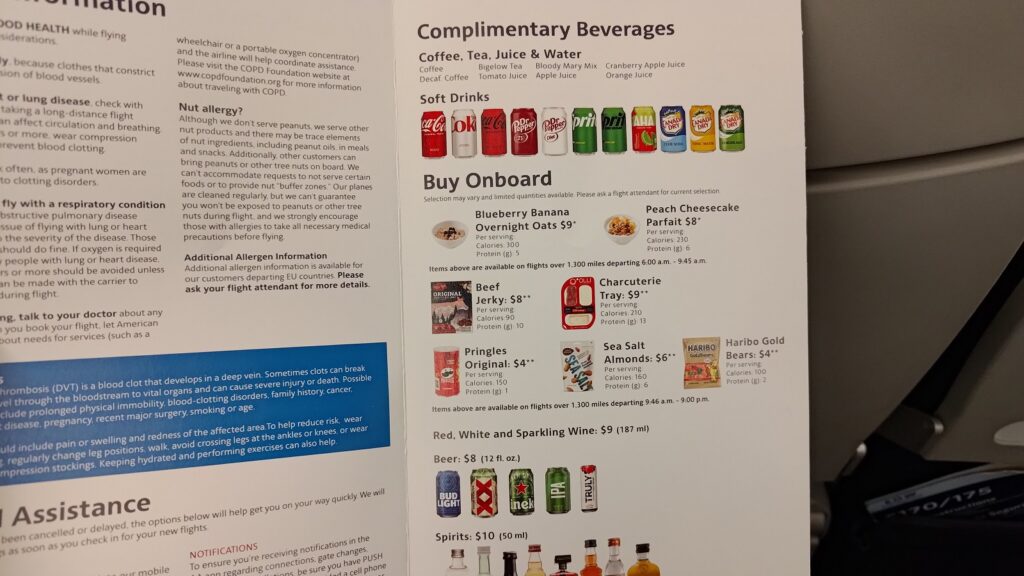 There are also plenty of options for people to order for money. Although, the prices are not so good.
Entertainment
One thing that always impresses me when flying in American Airlines domestic economy class is the fact that there's usually a WIFI available and that the WIFI portal is filled with latest movies and TV show episodes. I often see many locals watching something on their tablets.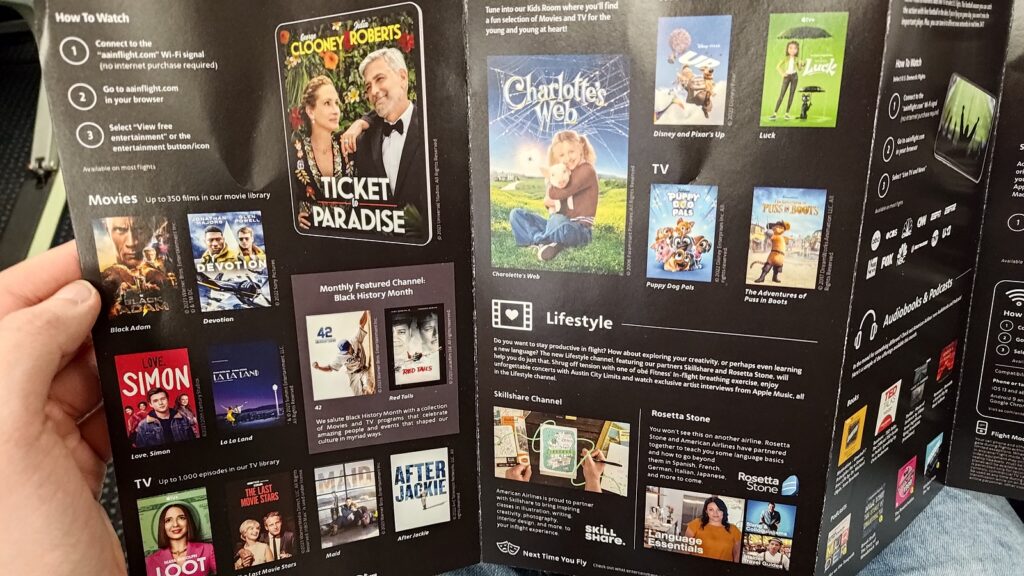 There are also plugs underneath the seats to charge your devices. This is something that doesn't go without saying on domestic flights.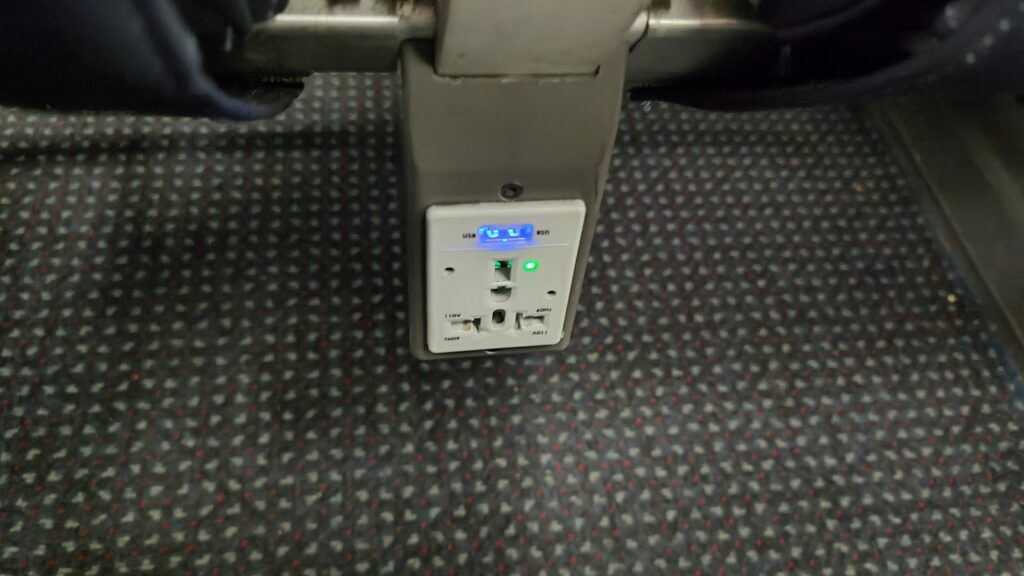 Conclusions
American Airlines is one of my least favorite oneworld airlines. Only Alaska Airlines manages to beat them in crappiness. If I have the option of flying a proper airline across the pond, like British Airways, I will do so happily. Unfortunately within the US, I am stuck between a rock and a hard place. I think that American Airlines is more of a sitcom experience – don't get angry at them, just laugh at their absurdity.