British Airways has joined their forces with American Airlines to bring a First Class lounge to oneworld Emerald status holders in New York JFK airport terminal 8. The terminal is a home for many oneworld airlines, so First Class passengers on all oneworld airlines can access this lounge. However, American Airlines and British Airways First Class passengers will have access to the fancier Chelsea lounge instead of this one.
Location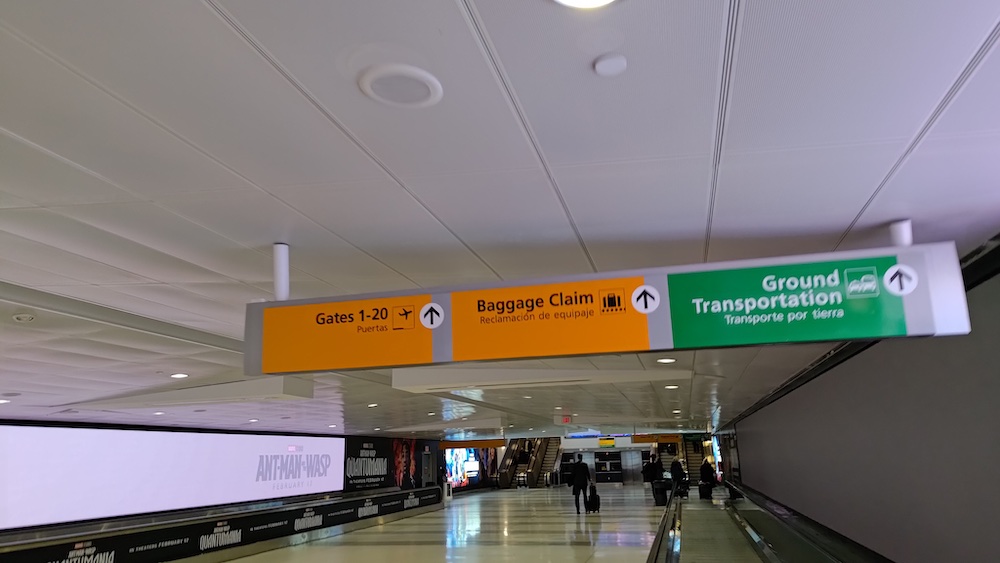 Terminal 8 is divided into 2 parts. A section with gates 1-20 and another one with the rest of the gates. If you are arriving on a connecting flight to JFK to one of the lower numbered gates up to 20, you will be on the correct side of the terminal. If you arrive at a gate superior to 20, you will need to walk through an underground passage to get to the lounge. Soho lounge is located close to gate 14.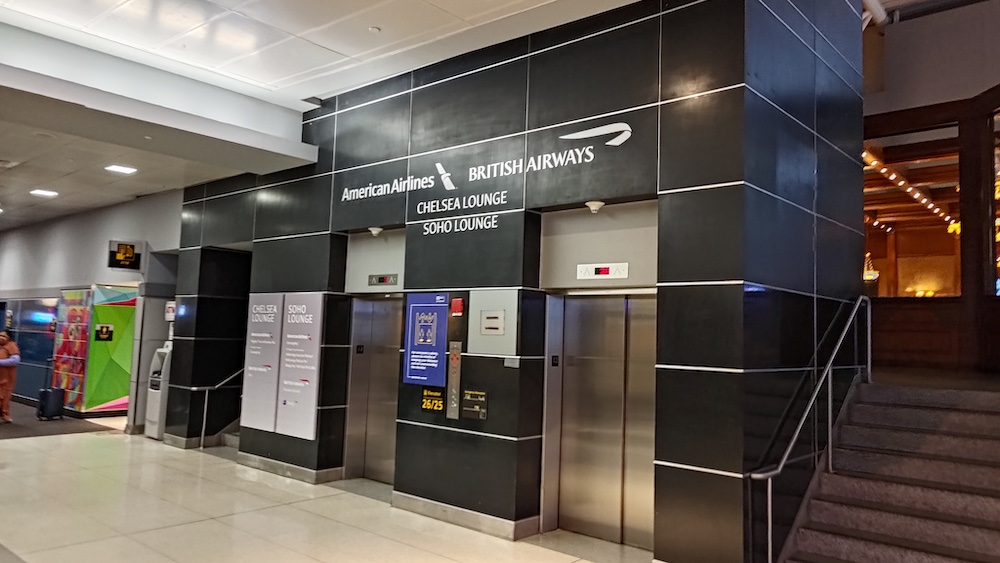 Decoration and amenities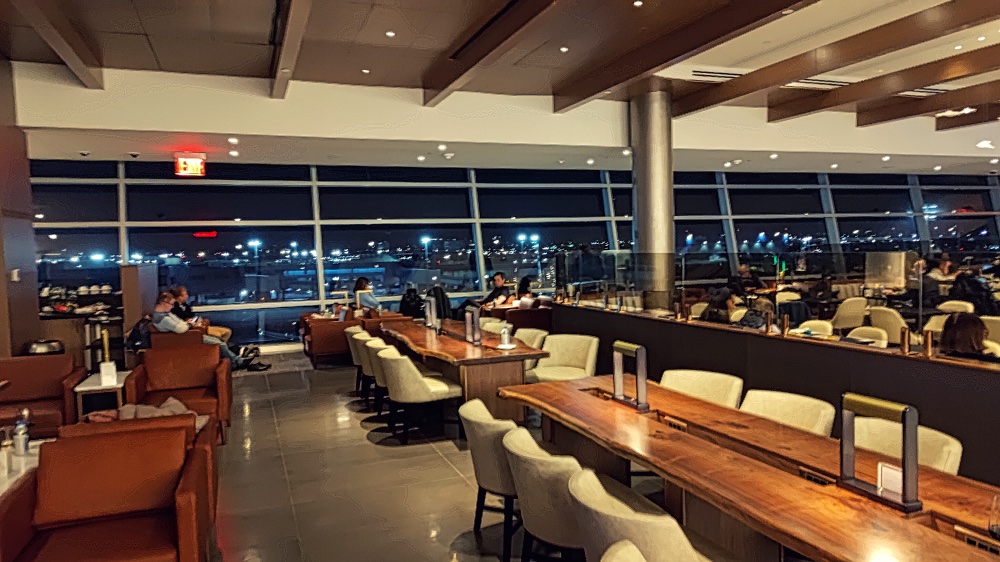 The lounge has plenty of seats and space to just sit down and relax or dine more properly. The lounge was a bit dim and the lamps had warm lights. This made the lounge feel cozy, but also made me feel a bit sleepy after my long day of travel. The lounge staff was continuously cleaning the tables, so the lounge was extra tidy.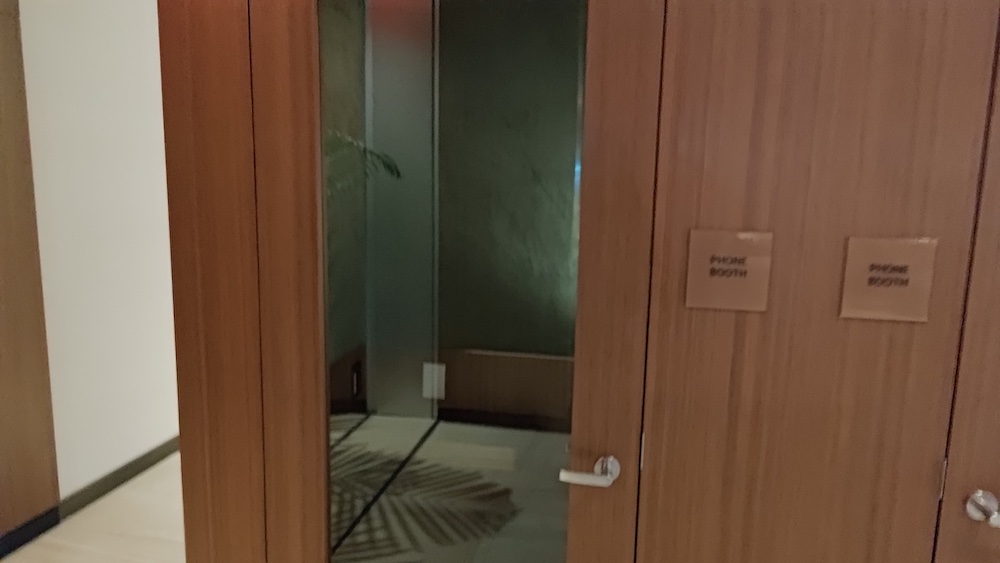 There are dedicated phone booths in the Soho lounge. You can also go and take a shower if you would like. I did not see too much more interesting than that in terms of amenities. All in all, the lounge is quite small so there wouldn't even be space for too many things.
Food
There is an entire buffet full of everything. For some reason that I cannot explain, there is also some sushi in the buffet that really tastes like the cheapest sushi you can get. Apart from that, the food is delicious. There was supposed to be an à la carte dining option, but I did not find menus anywhere. Then again, I did not have too much time in the lounge.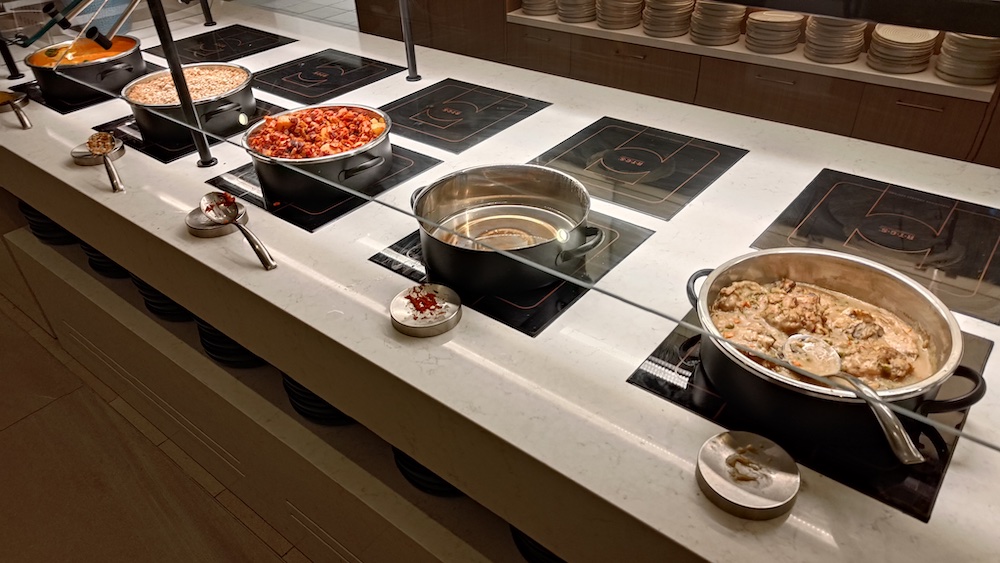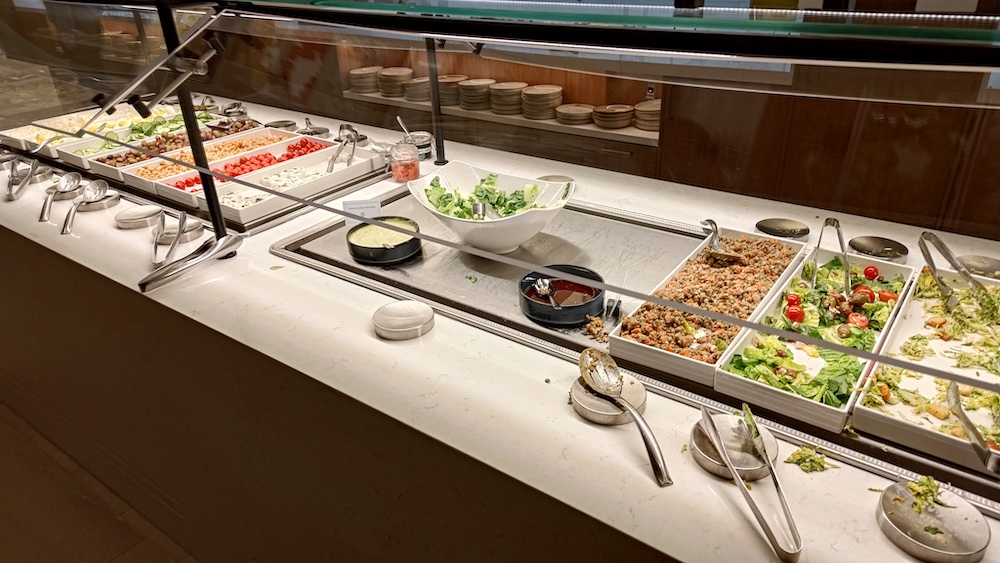 Of course there is also a nice section of sweets – we are in America after all. My personal favorie is brownies. Usually I like cookies too, but the ones served in this lounge were a bit underwhelming.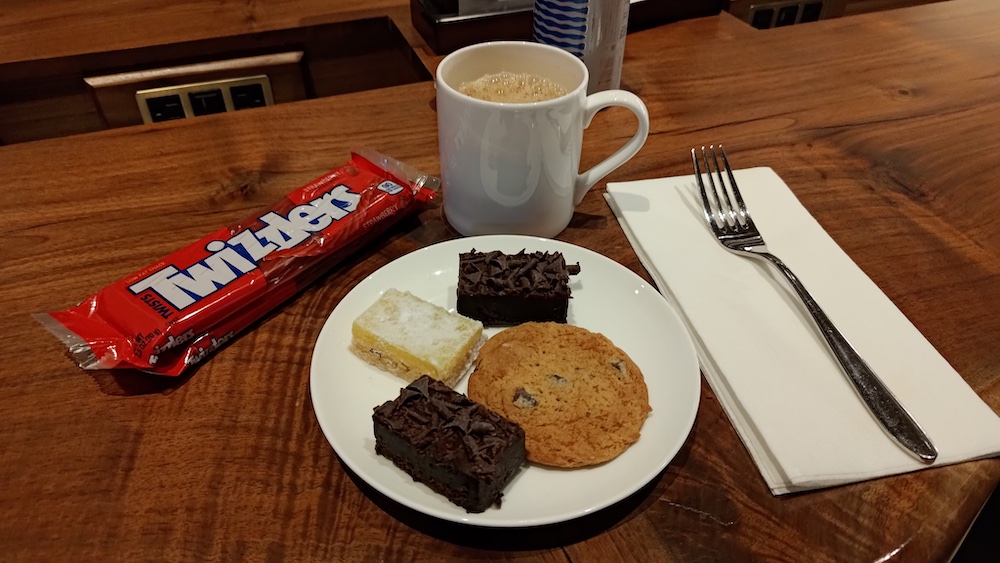 Beverages
There are several things to drink such as sodas, coffee, tea, water, beers and wine in the self service area. I didn't manage to find orange juice or too many non-sparkling and non-alcoholic options to begin with, which is a bit of a shame.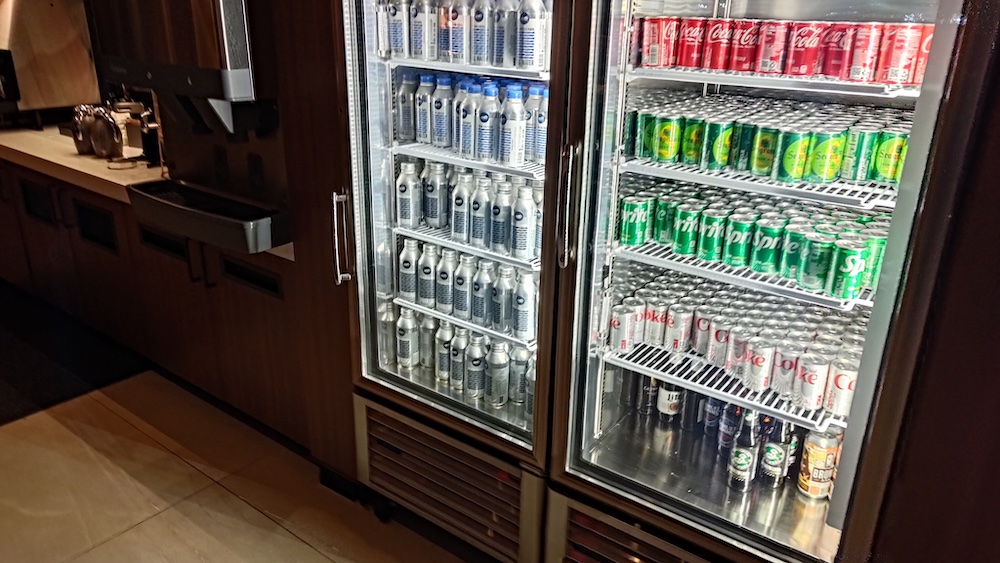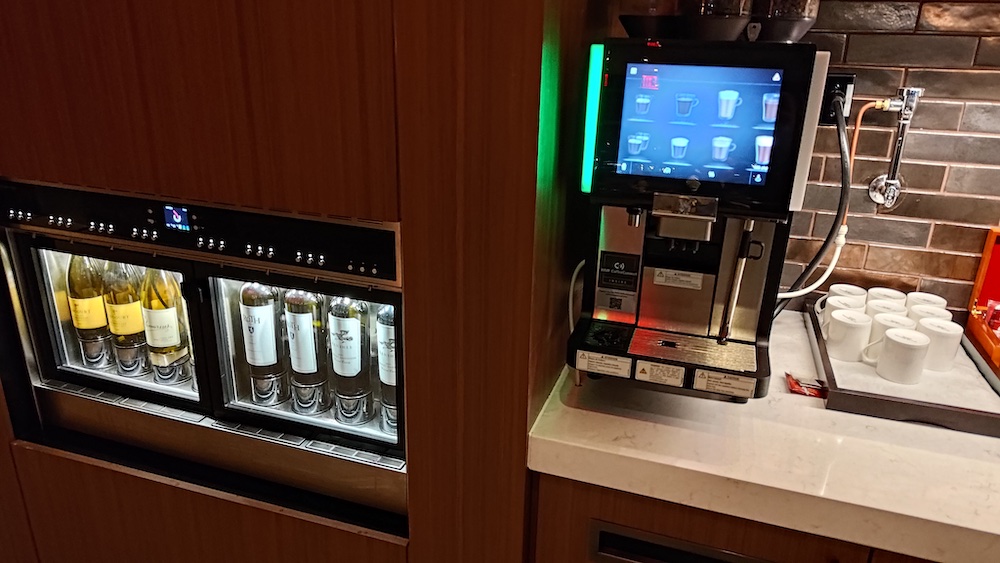 In addition to self-service area, the Soho lounge at JFK also has a dedicated bar section with a proper bartender. There are many more options for alcoholic beverages than just wine or beer. Whatever you fancy, they will probably have it.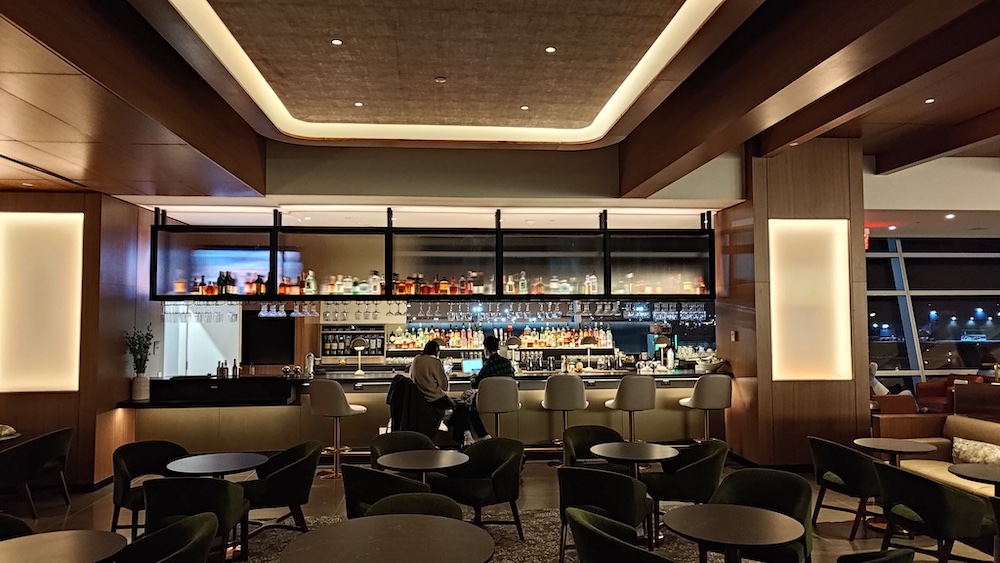 Conclusions
Soho lounge at JFK New York is a decent lounge. It just makes me wonder why it is a First Class lounge. How is it supposedly better than a good Business Class lounge? Perhaps, by American Airlines' standards, it is, but then again, British Airways does it better in London.