After I found out about Aegean's dead easy frequent flyer program, the airline has quickly become my absolute favorite one in Europe. Their service is top notch both in business and economy, but their biggest weakness has been their no good lounge in Athens. This has changed for the better after Aegean Intra-Schengen lounge got revamped. Let's find out more in this review. 🤓
This lounge serves people who fly to most of the other EU countries and also people on domestic flights. If your departure gate is in terminal A, then this lounge is not for you.
Location
One thing is for certain – Greeks seem to suck at giving instructions. First you should follow the signs towards the business lounges but quickly I will notice that those signs are gone and there is no indication where to go. At this point, focus on walking towards the gate B15 until you see business lounge signs again.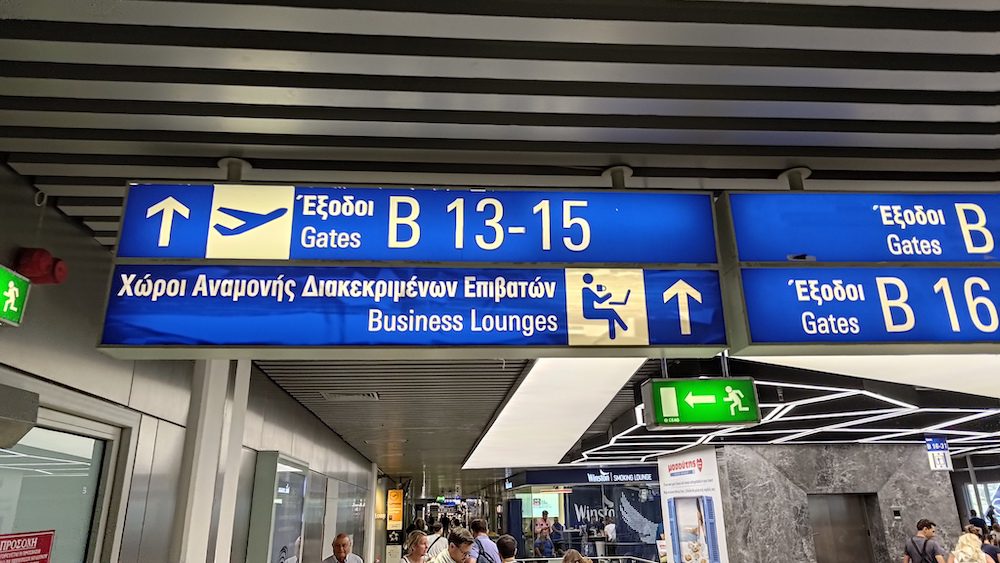 All lounges are here side by side, so just keep on walking past them until you see the entrance to the Aegean Intra-Schengen lounge. The lounge is located in terminal B in Athens Airport.
Decoration and amenities
The lounge has many of its walls covered in Aegean blue color. The lounge looks nice and there are many comfortable seats around. The main problem, I feel, is that the lounge is pretty small. It is so small that Aegean Gold members must head to another lounge if travelling with a guest and Aegean Silver members cannot use their lounge coupons here anymore.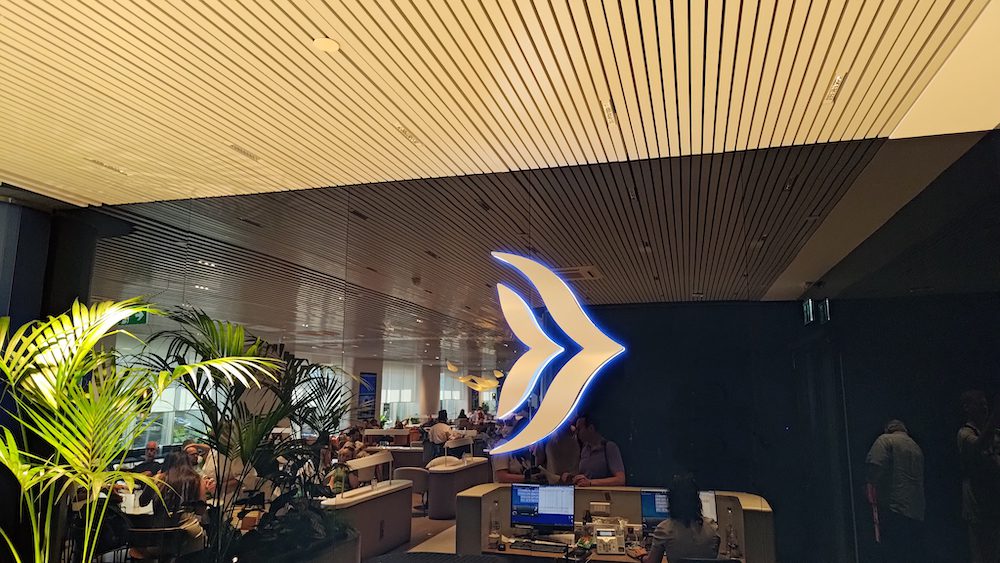 One thing to say about amenities is that the lounge has bathrooms. This might sound a bit stupid to state, but the non-airline lounges in Athens do not have bathrooms at all inside. So, by the local standards, having bathrooms is a big thing.
Food in Aegean Intra-Schengen lounge
Previously, they served only pastries in Aegean Intra-Schengen lounge, but things have changed for the better. Now, there are several freshly made options and highlights from the Greek cuisine like pitas, feta cheese and souvlaki. There is even a dessert buffet!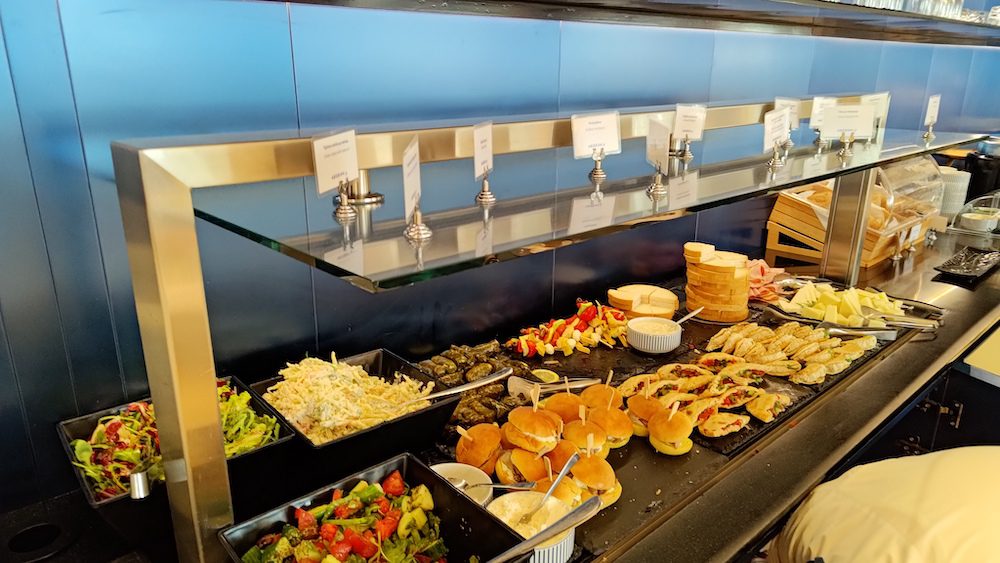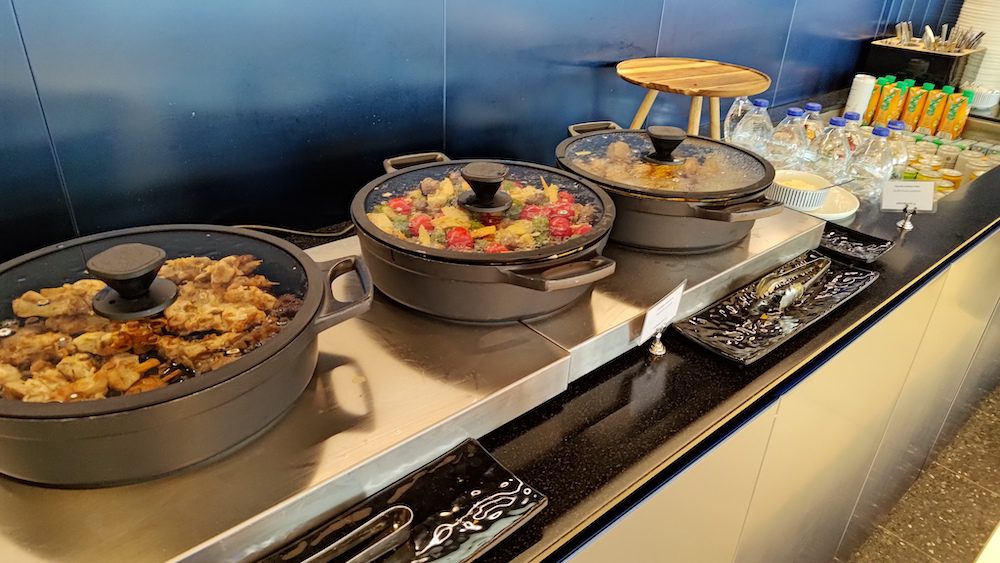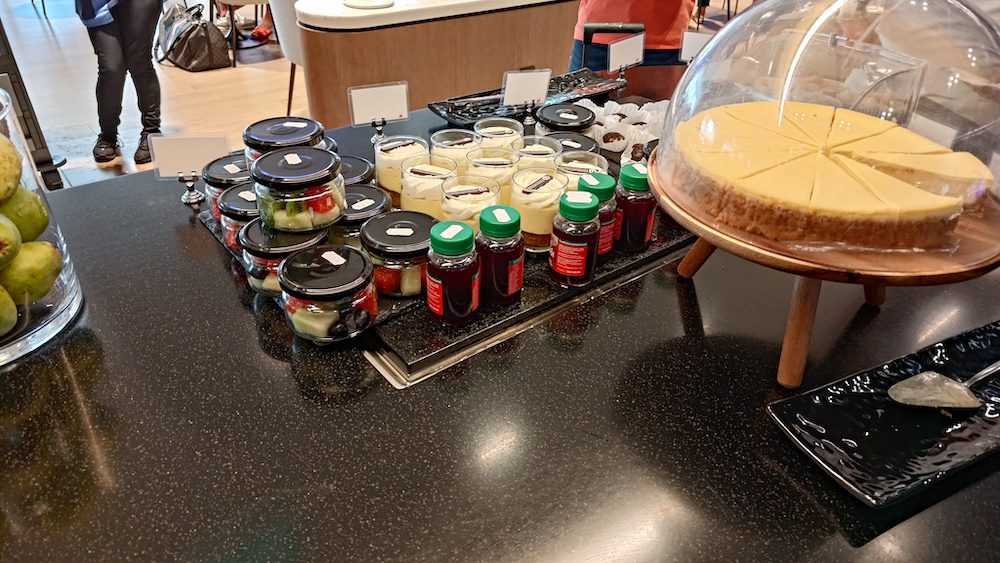 All in all, you can eat pretty well in this lounge. I would say that it is definitely in the top tier when it comes to Schengen lounges in EU. You won't get disappointed here.
Drinks
There is pretty much everything you could possibly want to drink: water, juices, sodas, coffee, tea and so on. There is even a wide range of alcoholic beverages available in this lounge.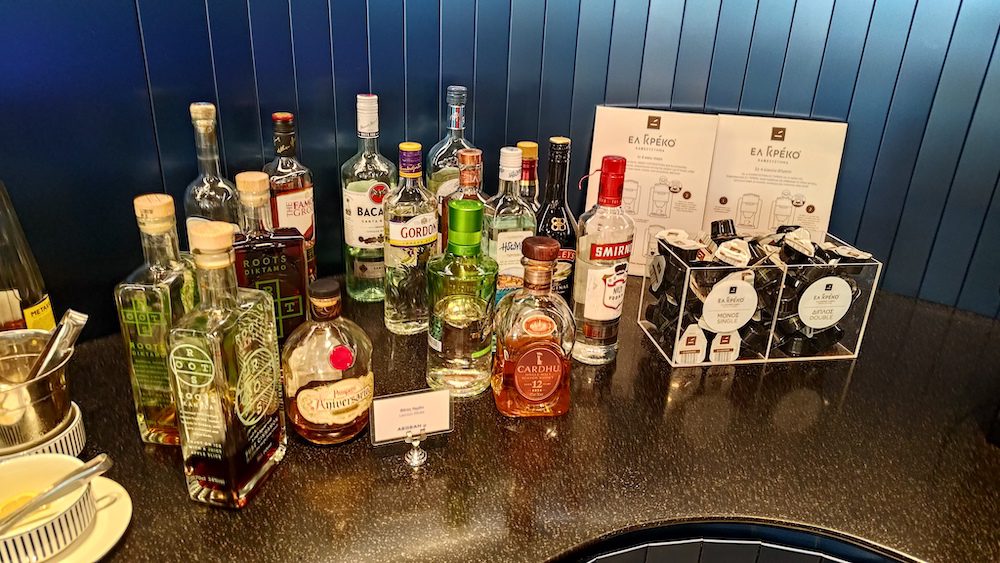 Conclusions
Aegean airlines is one of the best ones for European flights and now it even shows in their lounge. This lounge is so good that there is no reason not to go there! I can't wait for my next trip to Greece!