Qantas is an important airline in the oneworld alliance because it connects Australia with the rest of the world. They are also known for charging ludicrous prices for their flights; domestic flights in Australia are far more expensive than international flights in Europe. Today I will be reviewing the Qantas First Class Lounge in Sydney and what it offers for travelers ready to put some serious dollars on their flights.
Qantas First Class Lounge can be accessed if you fly in First Class on any oneworld airline or happen to have a oneworld Emerald status. Your status will grant you access also if your flight is operated by Jetstar and sold with a Qantas code even if you had status with some other oneworld airline than Qantas. In my case, I got in with my Finnair Platinum card.
Location
There are several lounges in Sydney so be sure you follow the signs with the lovely Qantas kangaroo logo. The Qantas First Class lounge is located two floors upstairs. On the first floor, you will see the regular Business Class lounge. You need to take the escalators up once more to your First Class experience.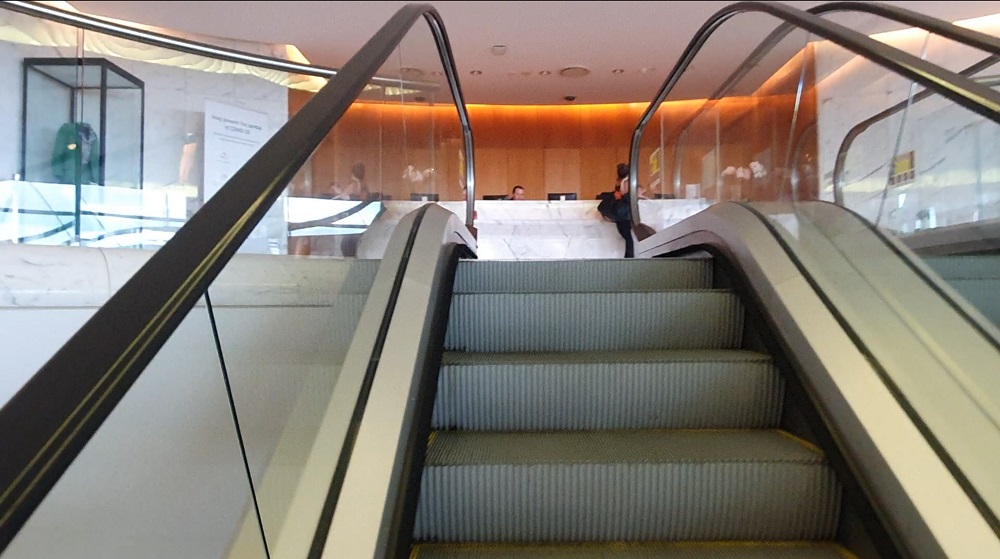 Food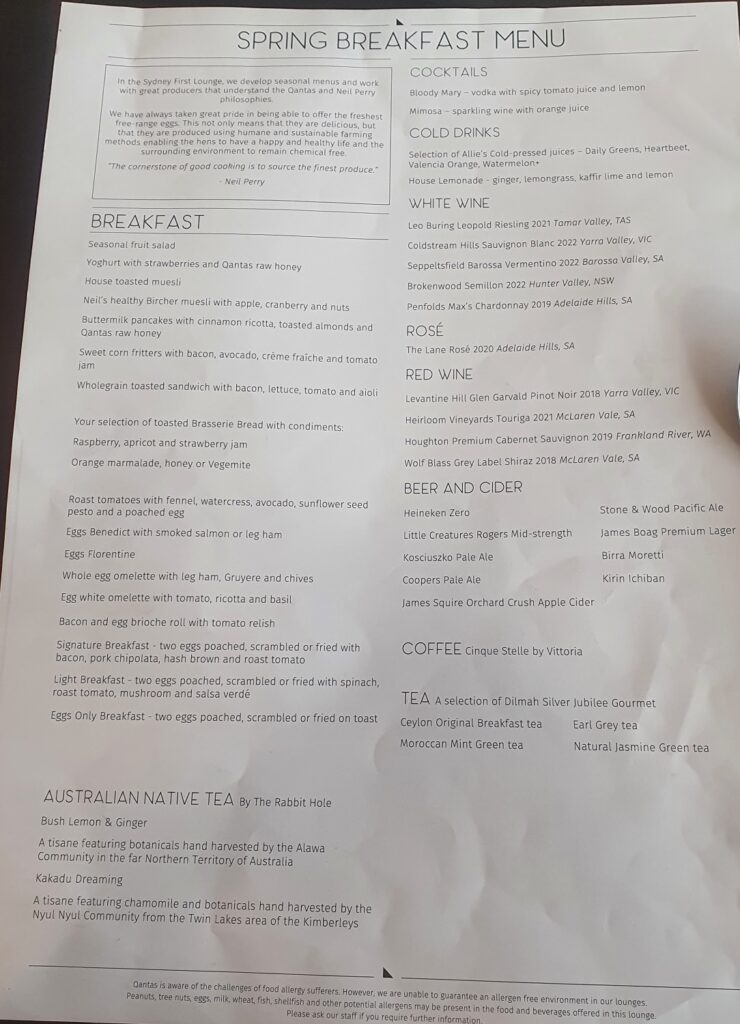 The lounge has a dining area with à la carte options. I was visiting the lounge in the morning, so I had only breakfast. There were plenty of things to pick from and the food was delicious. They also served tables fast which is nice for people in a rush.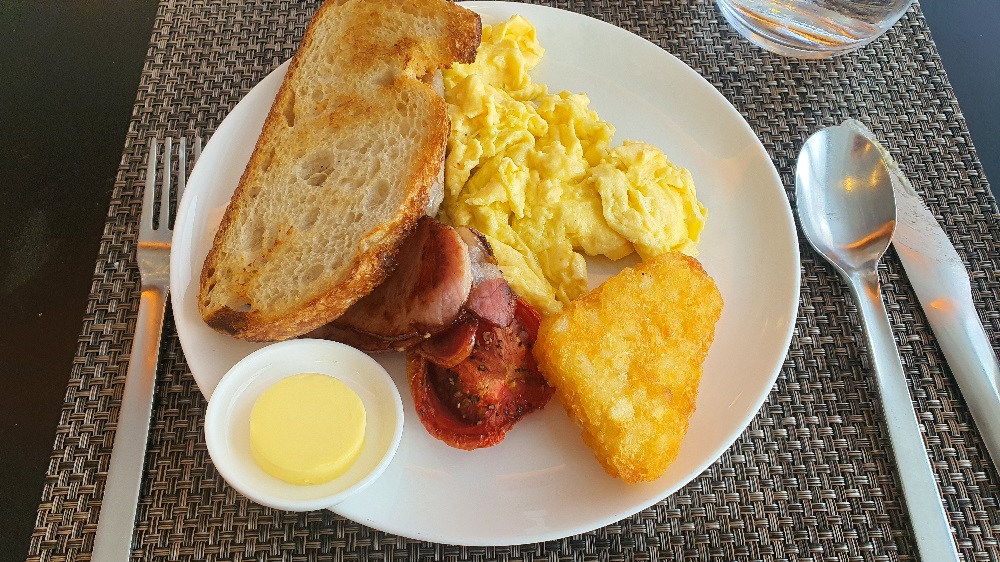 Apart from à la carte, there's nothing else to eat. Nothing to snack on during your lengthy layover. No fruits, sweets, no nothing. This is a bit underwhelming for a First Class lounge. I could imagine that if I had spent more time in the lounge, at some point I might have wanted to eat a bit of something smaller than another round of à la carte.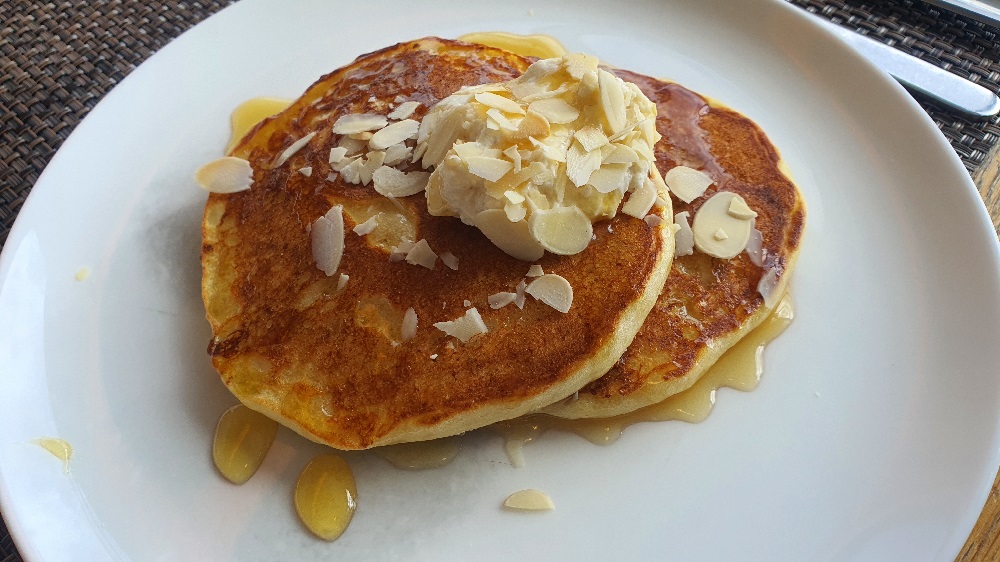 Beverages
I cannot say anything too positive about this. You have your usual selection of non-alcoholic beverages such as juice, water and soda. So no complaints on that section.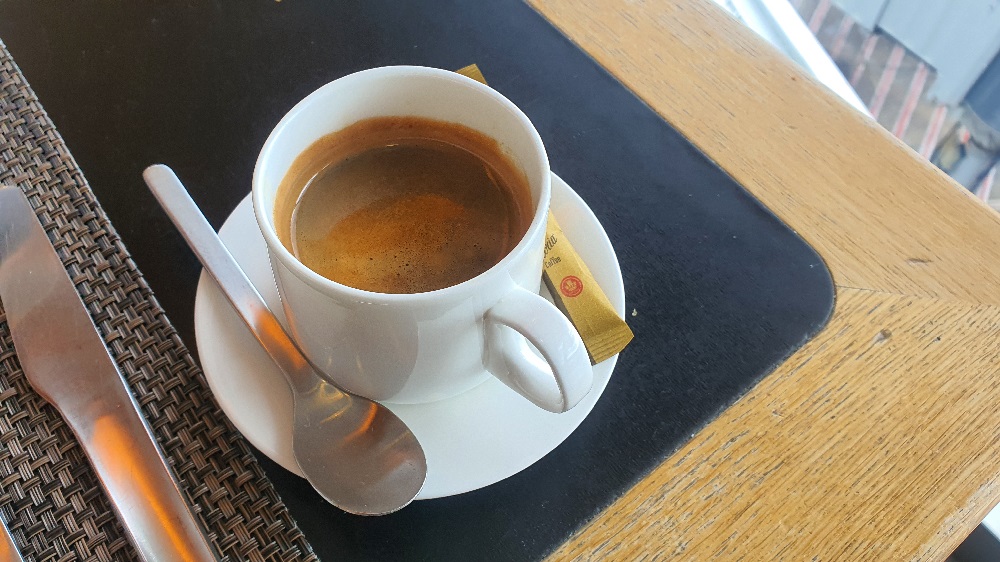 For alcohol, they have a bar. However, the bartender would only serve the few drinks they had on the menu, when he was asked to serve vodka with water, he had to check with his manager if it was okay to serve something off the menu.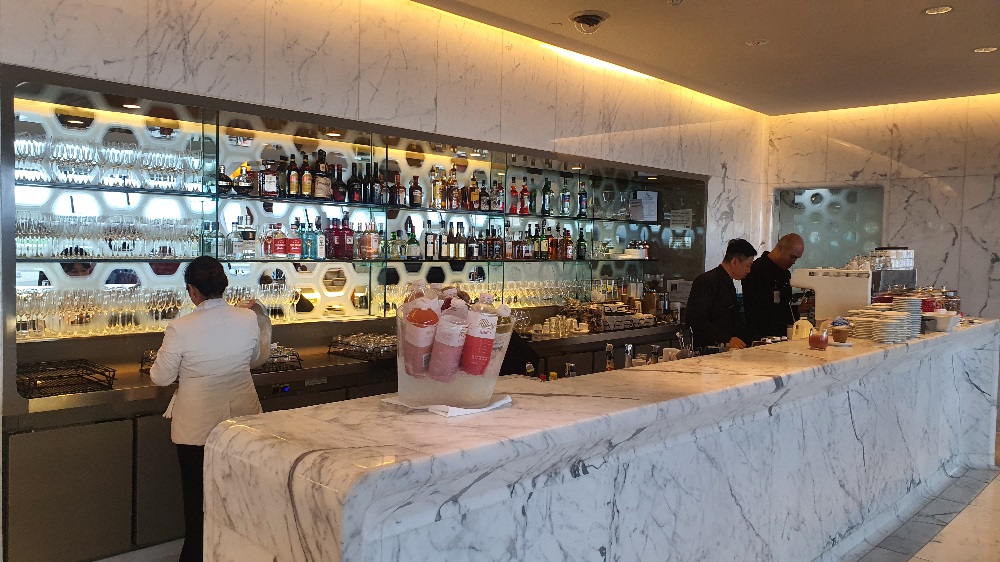 Decoration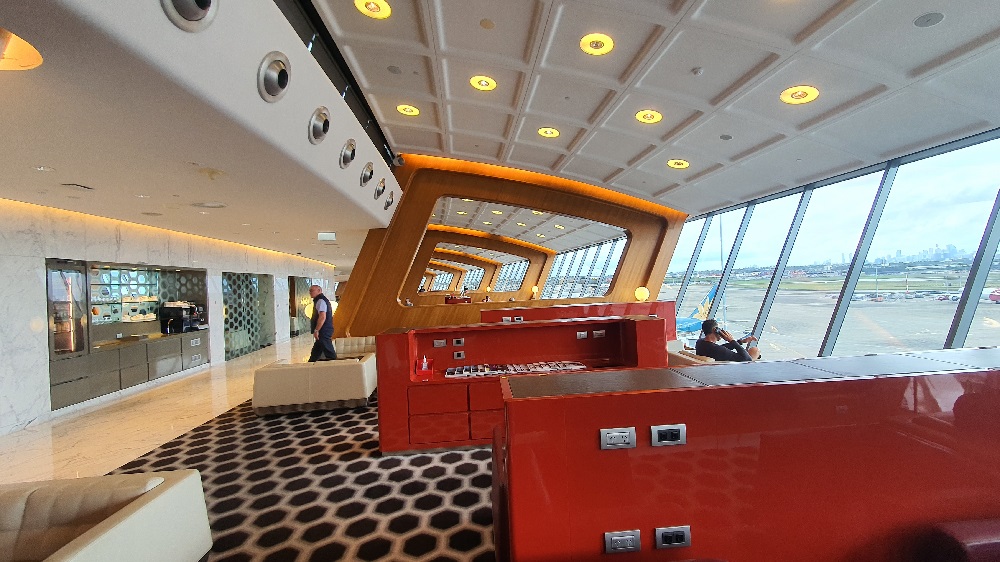 The lounge has nice and modern decor with plenty of books and magazines around to read. I guess the interior designer aimed for a cozy bookstore like atmosphere. Nonetheless, the design of the lounge is iconic and the big windows towards the airfield make the lounge look very bright and uplifting.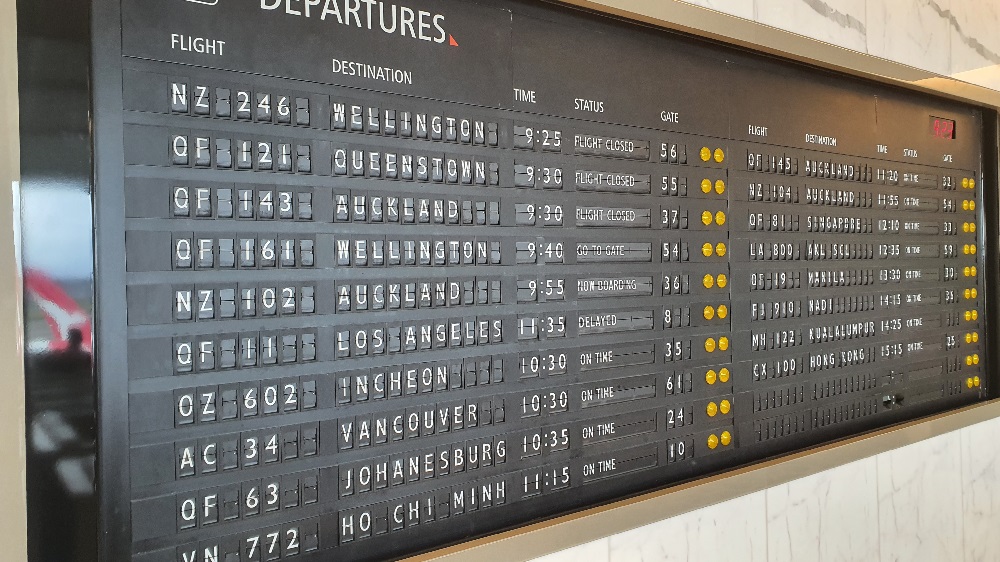 As for amenities, there were showers. I read somewhere that there was supposed to be an option for massage but there was no masseur around. The lounge does have some good things for business passengers like meeting rooms and printers.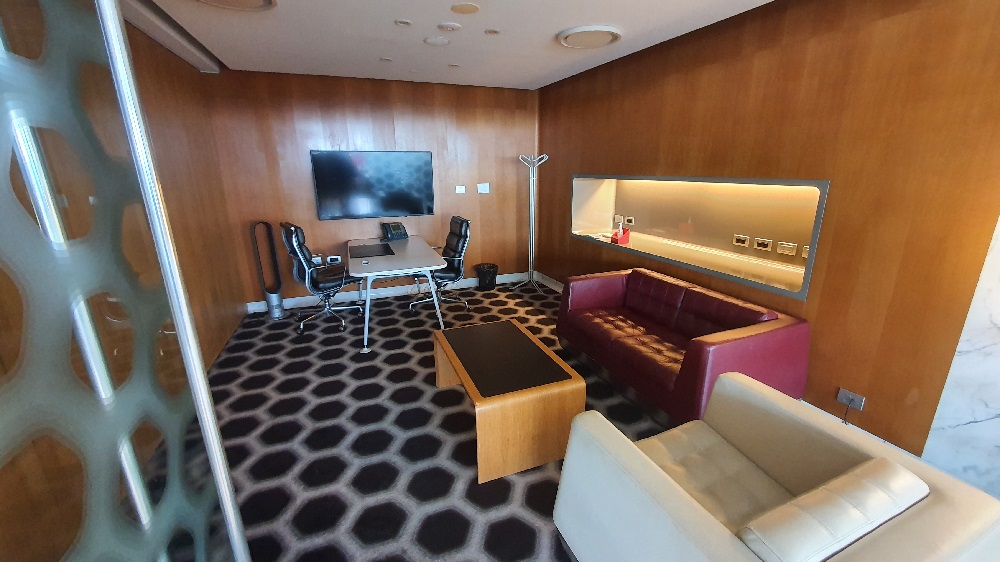 Qantas First Class Lounge Conclusions
I am not sure what is supposed to be so First Class about this lounge. Yes, there is à la carte dining, but so what? Where are my snacks? Why can't I drink what I want? Where are the rest of the small details that make a First Class lounge stand out from a good Business Class one? Beats me… Of course the Qantas lounge is better than Malaysia First Class lounge, but still…