The airport in Auckland, New Zealand is quite small and I was surprised that they even had a Qantas First Class lounge for oneworld Emerald customers. The airport does not open the terminal early, so if you have an early morning flight, don't bother going there 2 hours before your flight. The check-in counters will be open, but the airside will open later. I was a bit nervous about the lounge access initially – I was flying on a Jeststar operated flight that was sold to me with a Qantas code and I was not sure if my Finnair Plus status was enough to get me to the lounge. It sure was. 😁
Decoration and amenities
The Qantas First Class Lounge in Auckland is quite small but it looks nice on the inside. The lighting makes the lounge feel cozy and I did find my time there quite enjoyable. The chairs were comfortable and the decoration was quite functional for the purpose.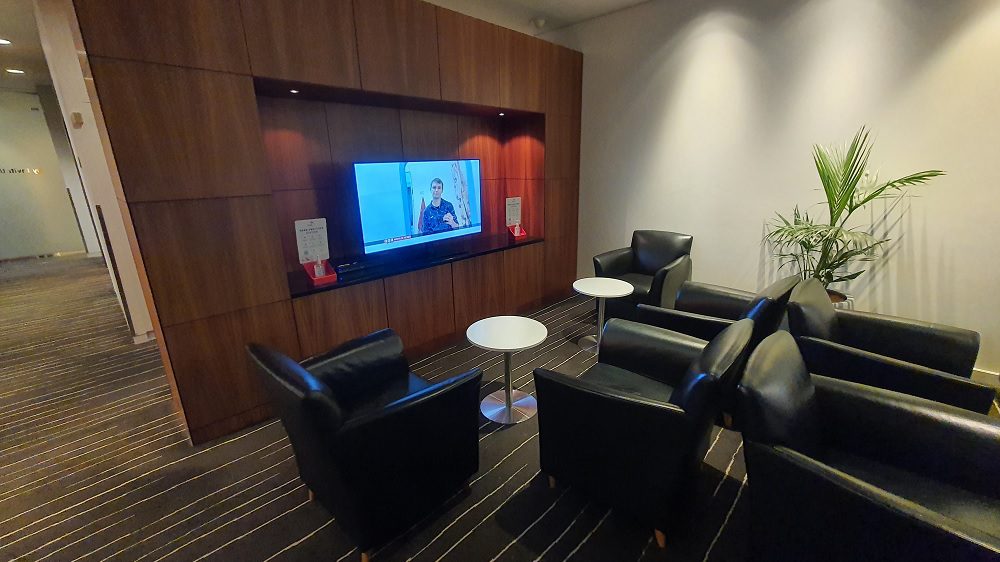 There are even two types of areas for working. One area is a bit more open with desks and the other one has small booths with doors you can close if you need more privacy to concentrate on your work.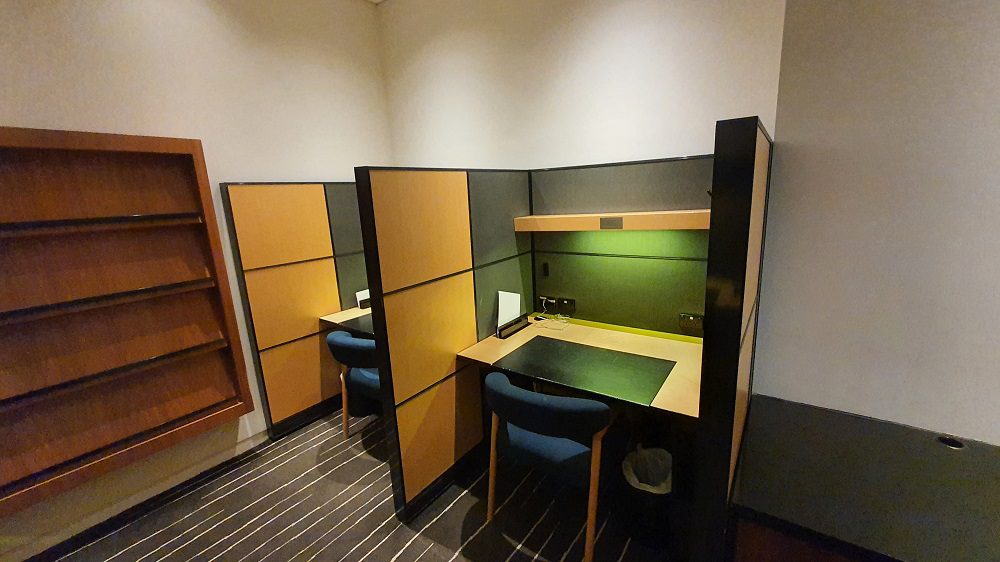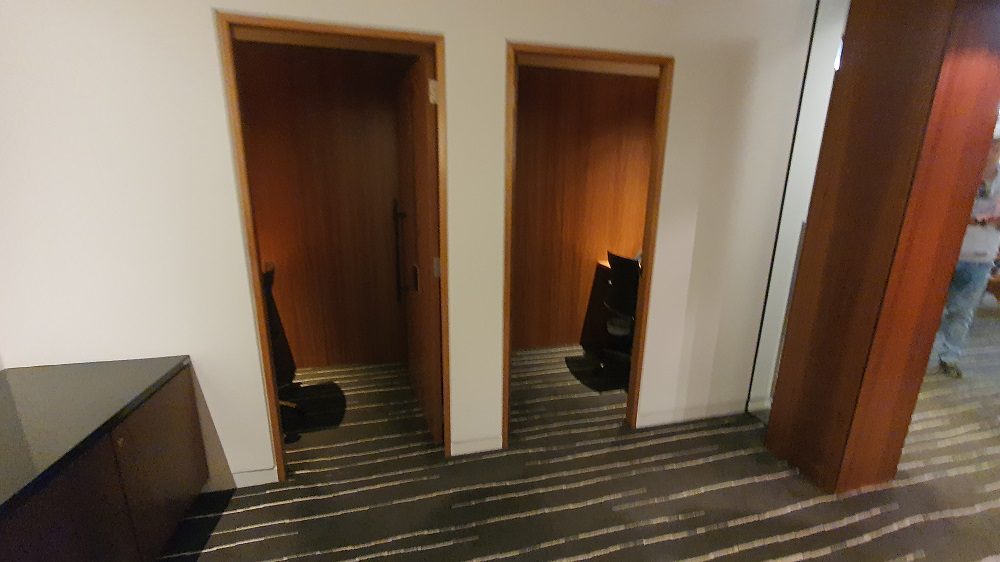 Food
There is a super good buffet in the lounge. For the size of the lounge, the buffet is quite extensive and has anything from jams, cereals, fruits and veggies to more substantial foods like sausages, eggs and bread. At least this is the case during breakfast.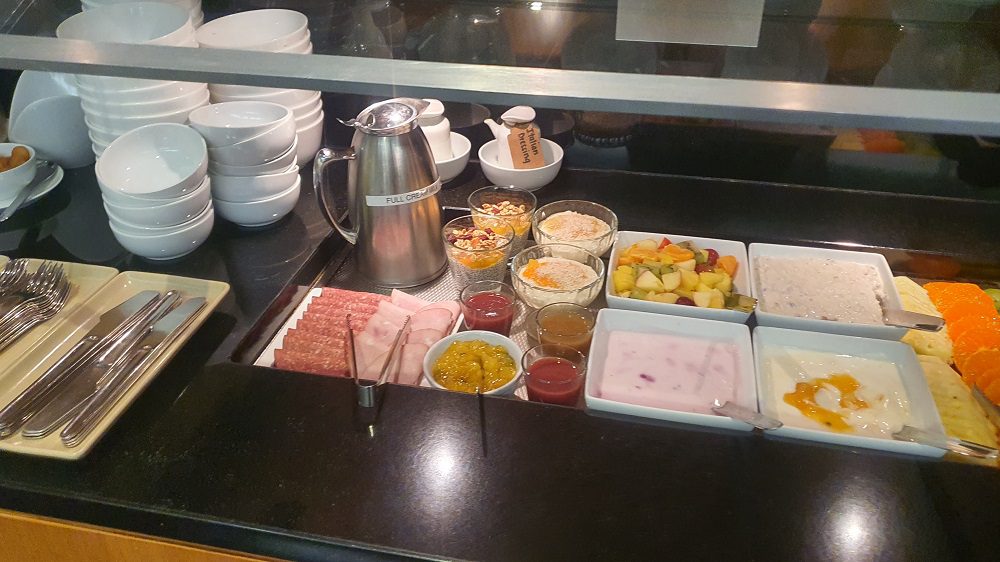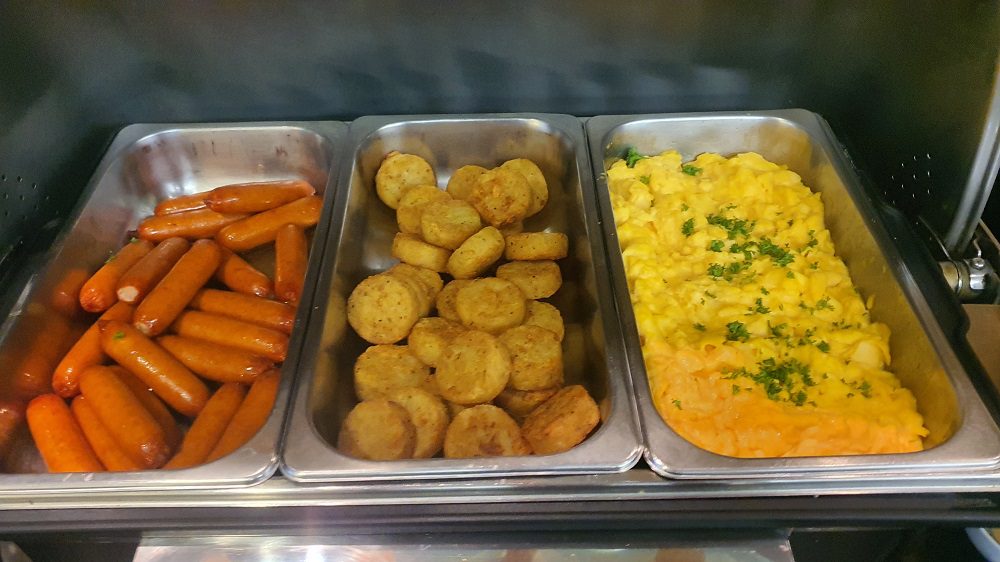 There was no à la carte menu, but instead, a waiter was walking around offering people freshly made breakfast muffins. They were soo good. 🤤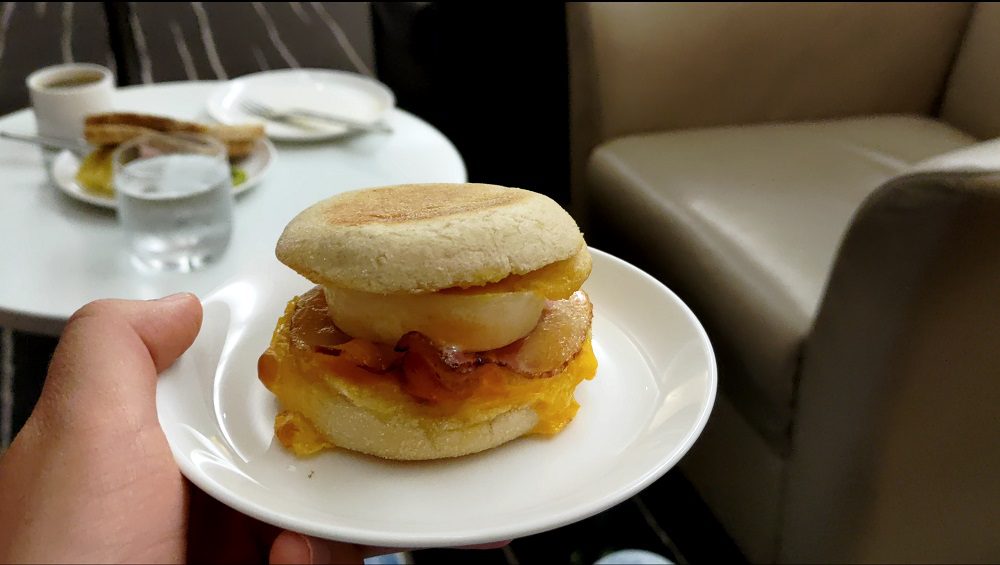 Beverages
There is mostly everything to drink you would expect to have in a lounge; water, juice, soft drinks, coffee, tea, wine, beer, sparkling wine, spirits and so on. The lounge will not leave you unsatisfied in that respect at all.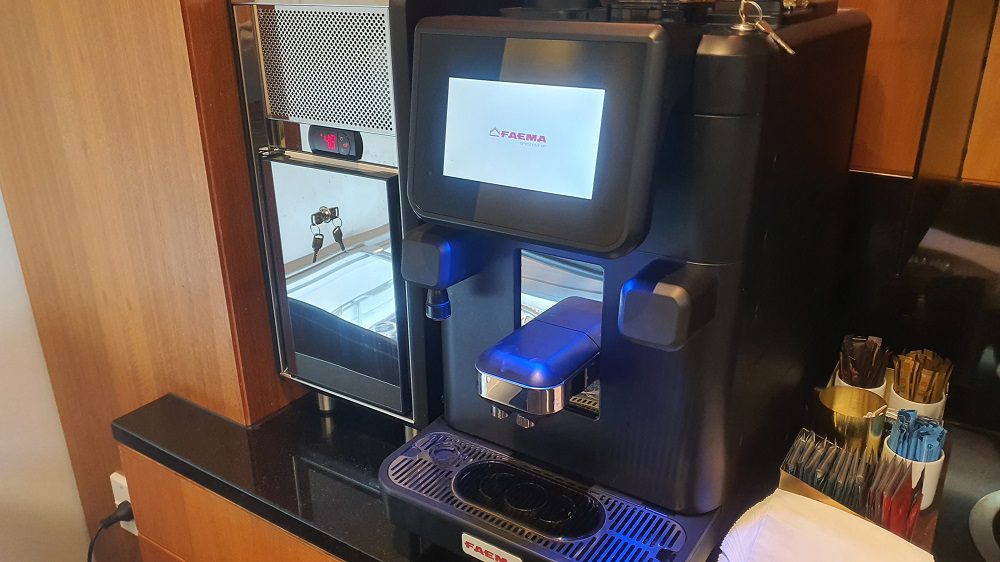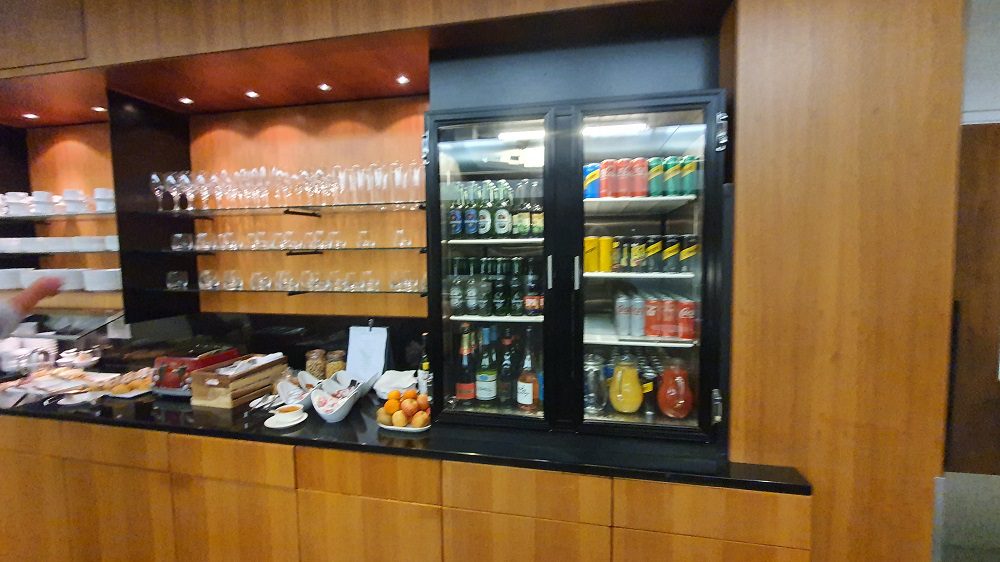 Conclusions
For such a small airport and such a small lounge, Qantas First Class lounge is a nice experience. Surely, there is no à la carte like in Sydney, but hey, you will have a less crowded lounge in exchange. The staff is friendly and the food is tasty. I don't have too much to complain about.