Terminal 2 in Barajas airport in Madrid is the home for Star Alliance and SkyTeam airlines flying to different destinations in Europe. If you fly one of these airlines, you will probably have access to Puerta del Sol lounge, and it's not necessarily a bad thing. Let's dive in to the lounge experience!
Location
Puerta del Sol lounge is located close to the gate E69 🤭. It's not too far away from the entrance to the terminal, but you do have to walk past a bunch of restaurants and through a tax free. The lounge is located upstairs, so keep your eyes open for stairs. Just follow the signs for Sala VIP and you will be fine.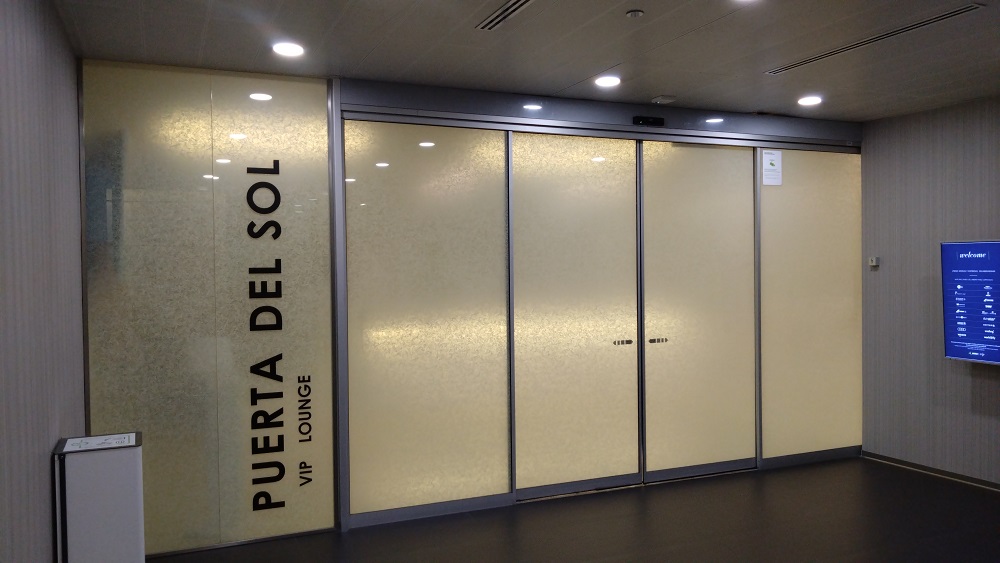 Decoration and amenities
The lounge looks stylish and has plenty of space and comfortable seats. It's not too bad either if you are traveling in a bigger group since the lounge does have a meeting room and a room where presentations can be given on a TV.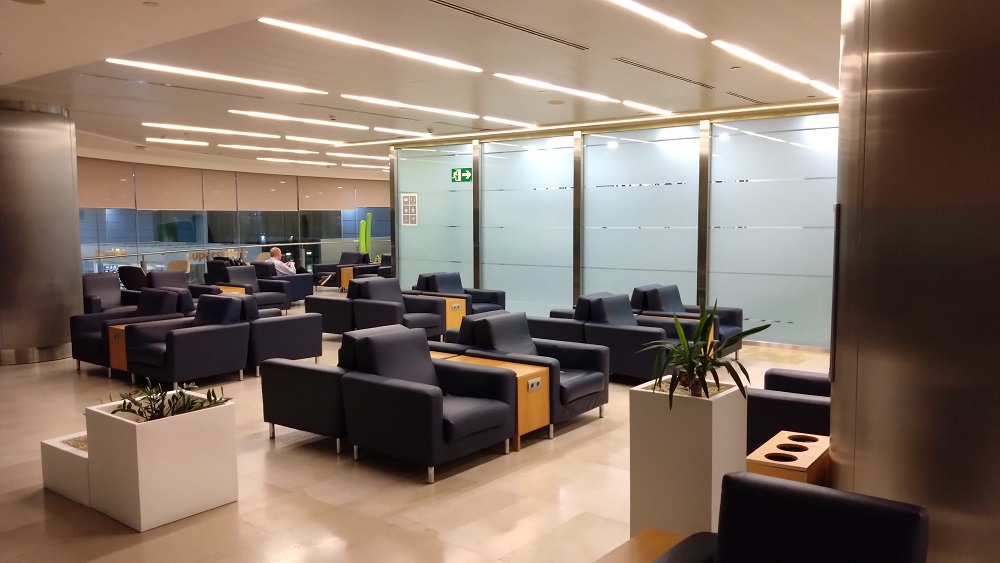 All in all, the lounge is clean and well maintained. There's also a possibility to take a shower and a small area for kids to play in. Although I doubt any kid would stay in that playground for too long. 😂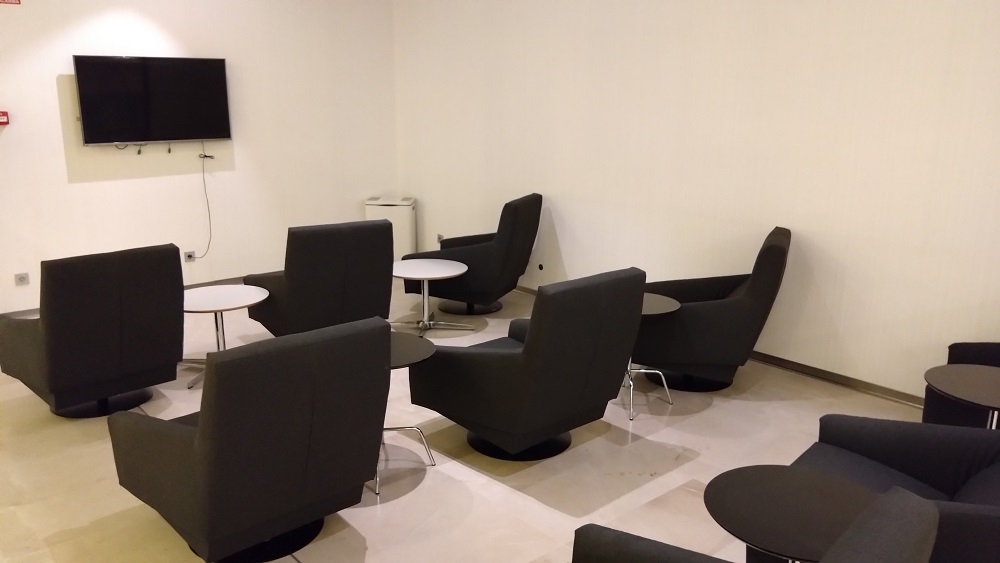 Food and drinks in Puerta del Sol lounge
For a lounge that serves mainly sandwiches, this lounge is down for some serious business. Not only can you make your own sandwich using their freshly baked bread and delicious ham and cheddar, but there's also plenty of ready made sandwiches in the fridge. Apart from sandwiches, you can have cereals, yogurt, fresh fruits and sweets.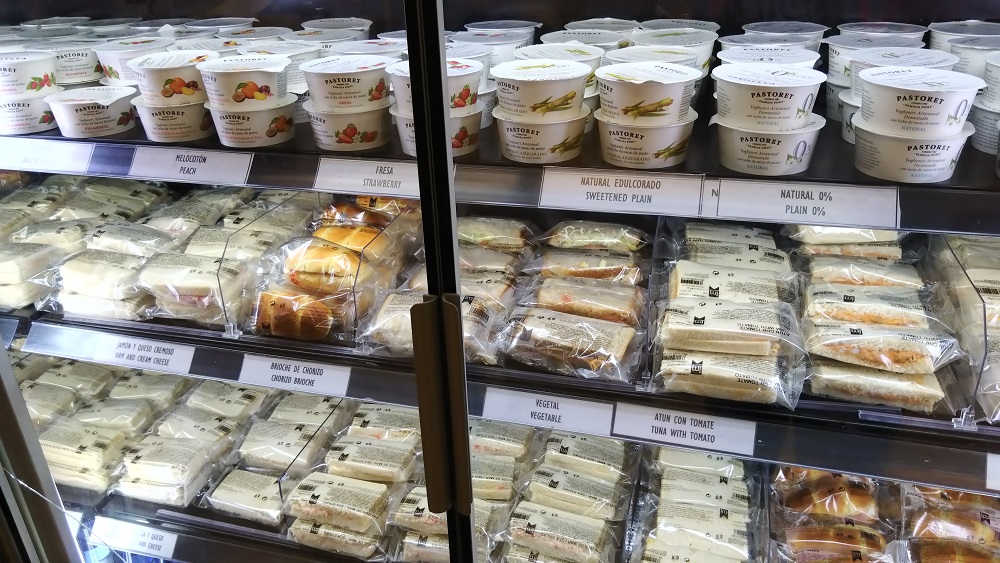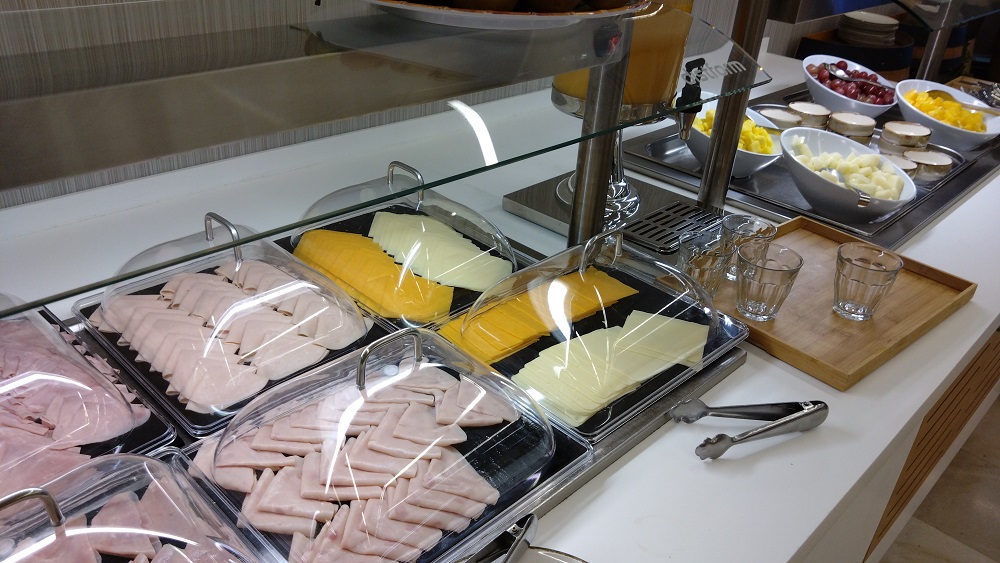 In terms of drinks, Puerta del Sol lounge is hard to beat. They have such a variety of spirits and wine. And it doesn't end there, there are all your favorite sodas and plenty of different juices to choose from. Most of the juices are bottled, but orange juice can be poured from a tap.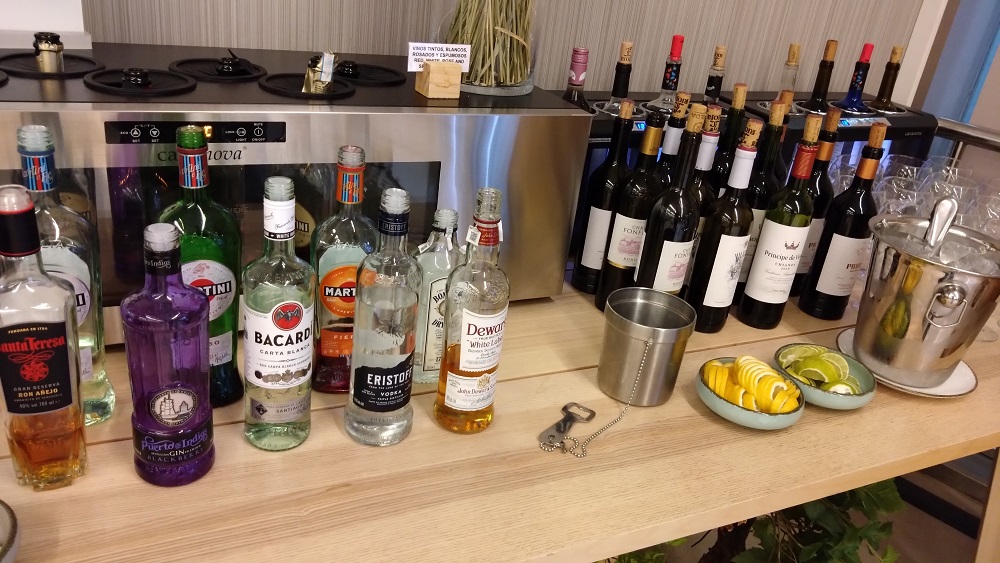 The lounge has coffee machines to boot. The coffee tasted good which means that they actually clean the coffee machines as well. All too often such machines produce coffee that tastes like descaling is long overdue. ☕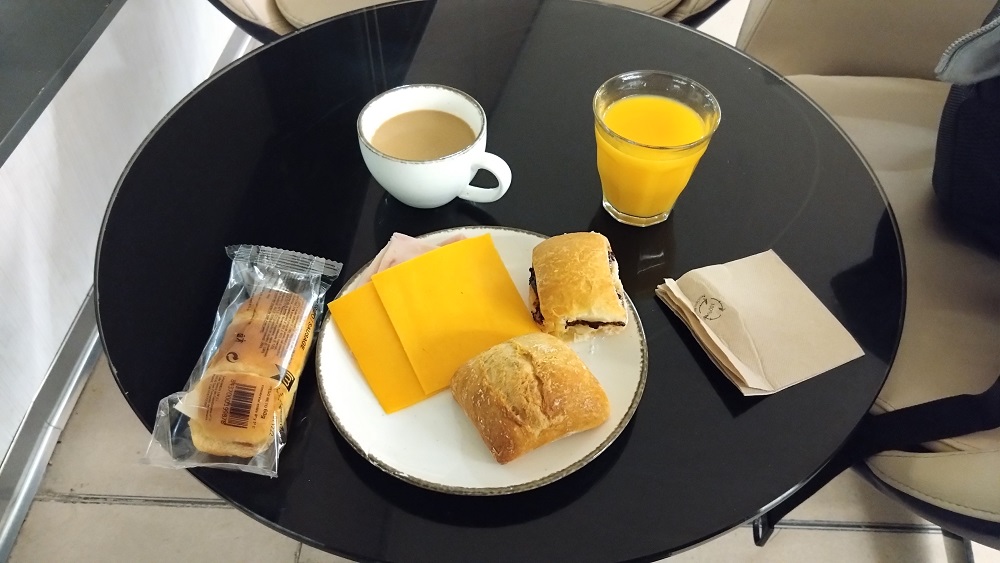 Something special I noticed was their considerations for lactose intolerant people. Puerta del Sol lounge has a selection of different milks from low fat to regular and all of these options are also available lactose free too. 🙂
Conclusion
As far as Schengen lounges go, I think that Puerta del Sol is quite alright. The only minus is the lack of warm food options. But hey, if you only serve sandwiches, better serve them de puta madre. And that's what they certainly did. I had a blast in the lounge and I am certainly looking forward to my next visit. The Dalí lounge Iberia has in terminal 4 is slightly better or worse depending on the day, so all in all I won't feel too bad about not flying oneworld.