Today I did something radical and decided to fly Norwegian Air instead of Finnair from Helsinki. One usually ends up hearing horror stories about low-cost airlines and how strict they can get about baggage and such. However, Norwegian Air is way more relaxed in that sense. Let's find out what they have to offer.
Airport services
Norwegian Air doesn't provide too many services by default, but you can buy most of the priority services separately if you want. Priority security control is available for an extra charge on most of the airports and Norwegian Air even lets you buy a lounge access for a discounted price on their website. You can pay for most of the services using their CashPoints, however, lounge access only earns you points and you will have to pay in cash.
Luggage
Luggage is the first question that pops up when people think about low-cost airlines. Can I take anything with me and will they charge a fortune for bags? Well, even the cheapest ticket type includes one free carry on bag that has to be small enough to fit underneath the seat in front of you. What is more, the total weight of your carry-ons can be up to 10 kg! This is 3 kg more than Finnair allows in their economy. I have never seen Norwegian Air being picky about your carry-on and this time was no exception; they don't check the size or weight of my bag at all, but of course you might be in for a trouble if you took something really big with you.
It's possible to buy extra luggage, but if you do, I would either recommend going for a more expensive ticket type or buying the extra bags when making the booking. The prices of extra services jump immediately after you are done with booking your flight.
In the cabin
Norwegian Air has most of their planes equipped with Wi-Fi (unlike Lufthansa) but it is not free to use. You won't get anything to eat or drink either. Again, it's wise to order your meal in advance if you plan to eat given that you can get a better and a cheaper meal option if you order in advance.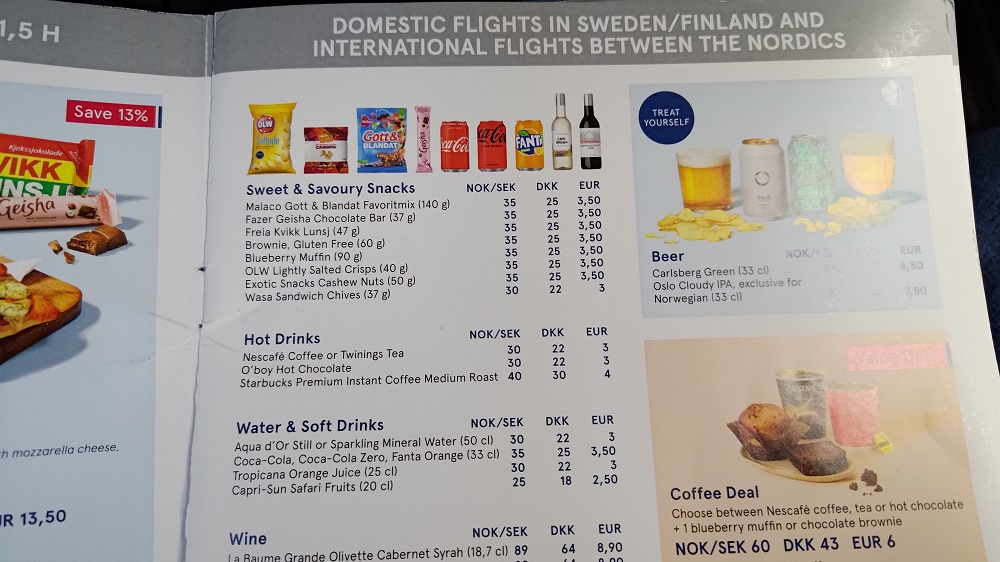 I was pleased to see that there was plenty of leg room. Many low-cost airlines force you to squeeze in to a small space between seats, but actually Norwegian had more leg space than Aegean airlines, for example. It's a must for a tall fellow like me on long flights.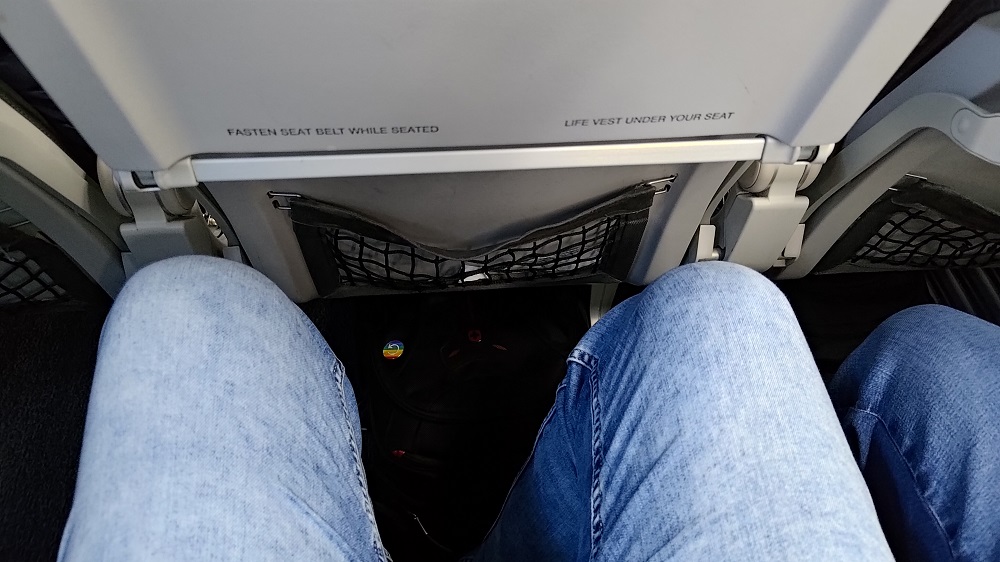 Verdict
All in all, Norwegian Air is a decent airline. Their prices can be cheap, but sometimes they might get even more expensive than regular airlines. When many of the proper airlines downgrade their services heavily, Norwegian Air strikes less and less as a low-cost airline, but rather a proper airline with cheap prices. The only difference between for example Finnair and Norwegian on European flights is that Finnair lets you drink water or blueberry juice for free. Neither of the beverages makes it really worth it as the experience with Norwegian Air is otherwise pretty much the same.