Lufthansa is known for its economic yet quality wise competitive business class in Europe. But how is their lounge in one of their main hubs in Munich? Lufthansa has several lounges in Munich, so to be clear, this review is based on the one located close to gate K11 in the satellite terminal 2. Even in that particular location, Lufthansa has two lounges: a business lounge and an exclusive lounge for senator members. This review is about the business lounge that you can access if you are traveling in business class or you are holding Star Alliance gold status.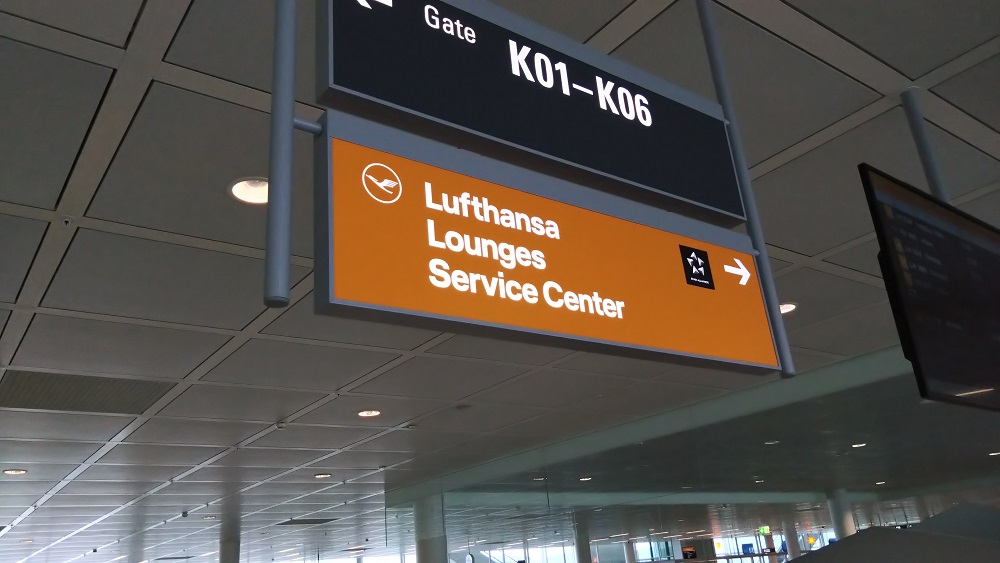 Decoration and amenities
Lufthansa business class lounge in Munich has a lot of room where to sit, however in the mornings, it can get quite crowded given how important Munich is as one of the big Star Alliance hubs in Europe. I don't think that the chairs are particularly comfortable in the lounge but they do get their job done. There are also desks for people to get some work done in a dedicated area that has a scanning and printing facility for lounge guests.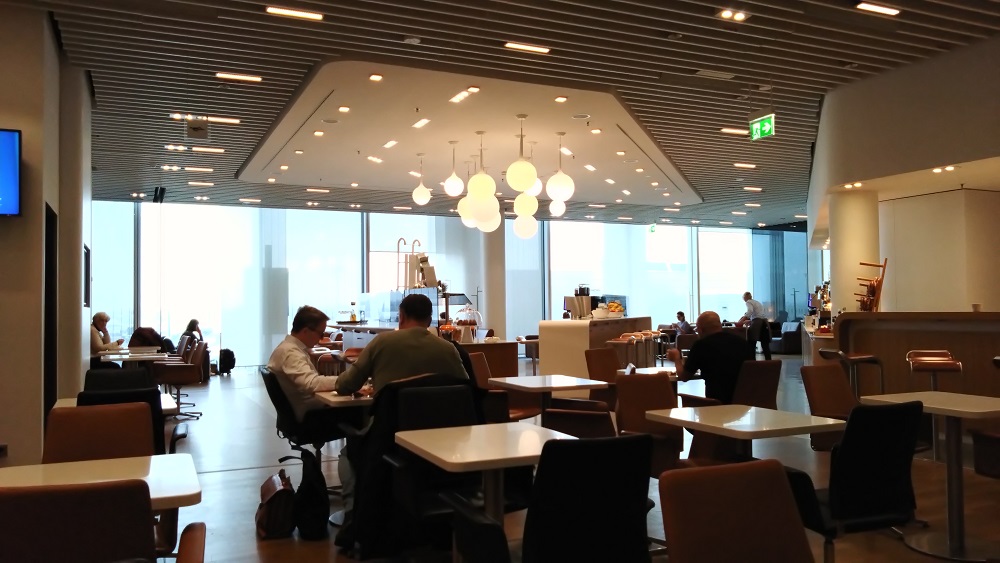 You can take a shower in the lounge, but when I was visiting Lufthansa business lounge, there were signs saying that the warm water is off. I wasn't in the mood for a cold shower, so I skipped that. 🥶 Despite the cold, you can still snag a free razer. The lounge has a wide selection of German newspapers to read and a free wifi, although logging in on a laptop wasn't quite as easy as on a phone.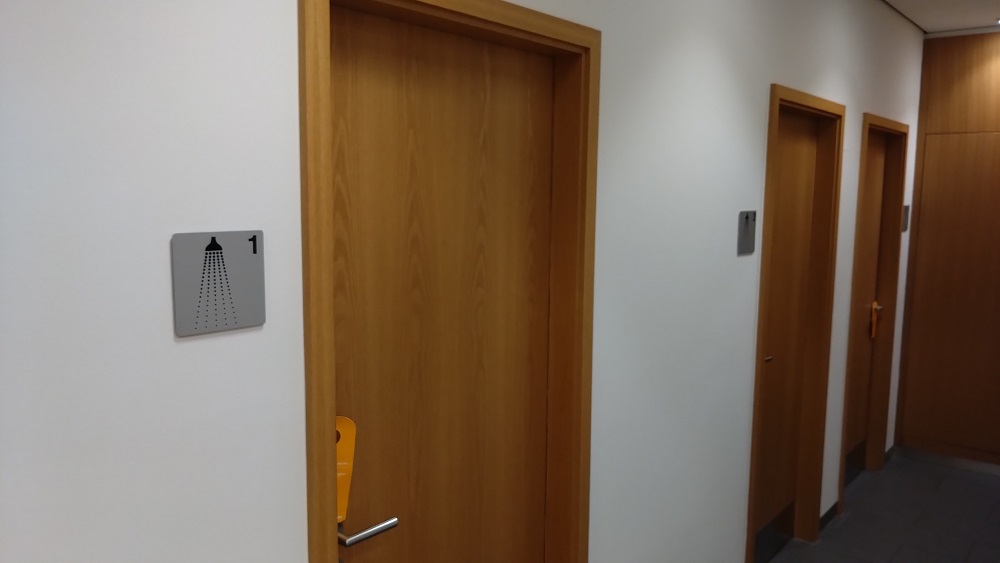 Food and beverages
The lounge hits the spot here. There are plenty of warm dishes for breakfast and lunch, there's a salad bar, desserts, bread, pretzels you name it! The food tastes good too – by German standards that is. 😉 This is probably as good as it gets when you are visiting a Schengen lounge. International lounges have even more stuff and higher standards.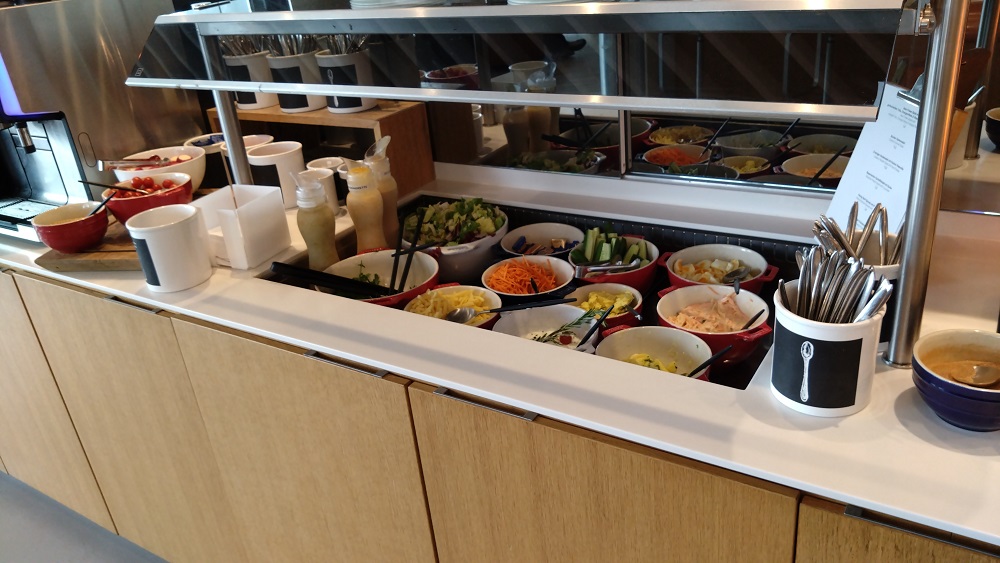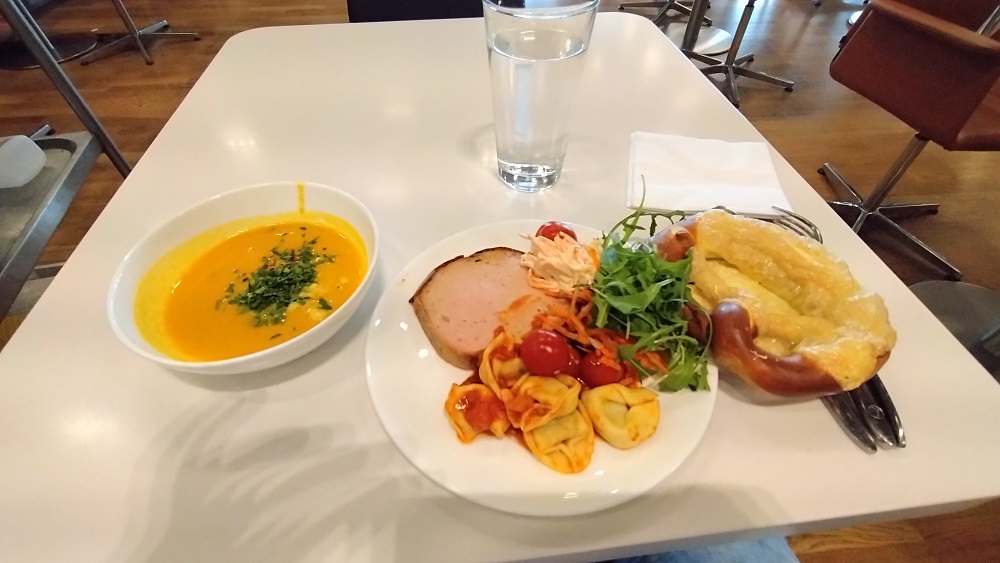 As for beverages, you have your sodas, coffee and a couple of different kinds of juice. Not too many things if you don't drink alcohol, but still ok. And if you do drink alcohol, you have your German beer, wines and so many different spirits. One of the best selections in a Schengen lounge, I must say.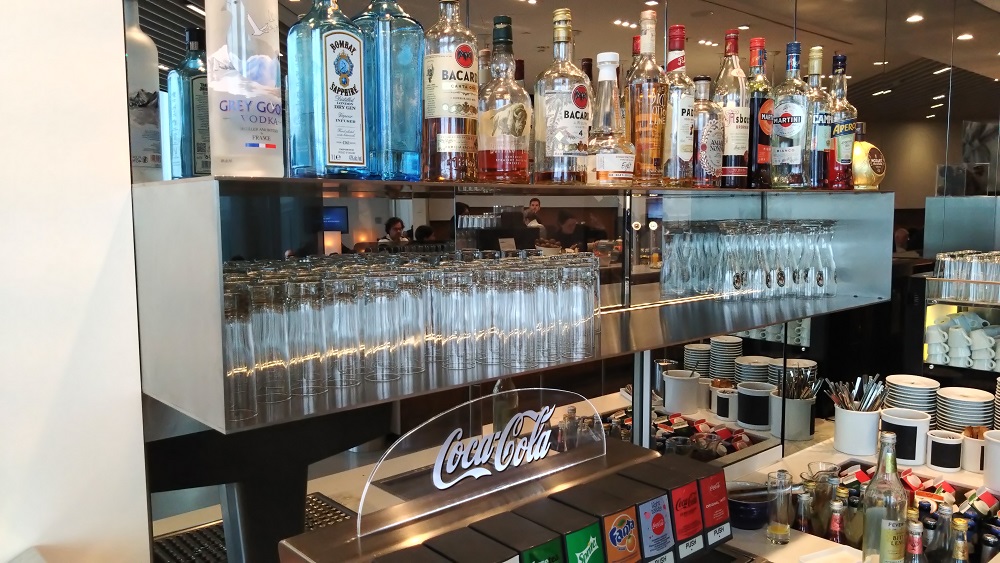 Conclusions
Lufthansa business lounge in Munich terminal 2 is a great lounge. There's hardly anything more I can ask for in a Schengen lounge. Plenty of food and drinks. They use regularly sized plates, not tiny ones to try to make you eat as little as possible. Having a printer and a scanner can be such a life saver if you need to print any documents for your destination country. I wouldn't mind visiting this lounge every time I have a connecting flight in Munich.