Lufthansa has probably the cheapest business class tickets in Europe. It's not uncommon to see Lufthansa business class being sold for cheaper than Finnair economy. Lufthansa's ultra discounted P fare class makes it possible to snag business class tickets for a good price on one of the leading airlines in Europe. There's a catch, however. If you are collecting points for one of the Star Alliance programs, you might get considerably less points than when flying in economy class or worse yet, no points at all. This is understandable given that it is not uncommon to see P fare Lufthansa business class sold for cheaper than Lufthansa's own economy class! 😯 The cheap price is one of the main reasons I am gladly recommending Lufthansa business class.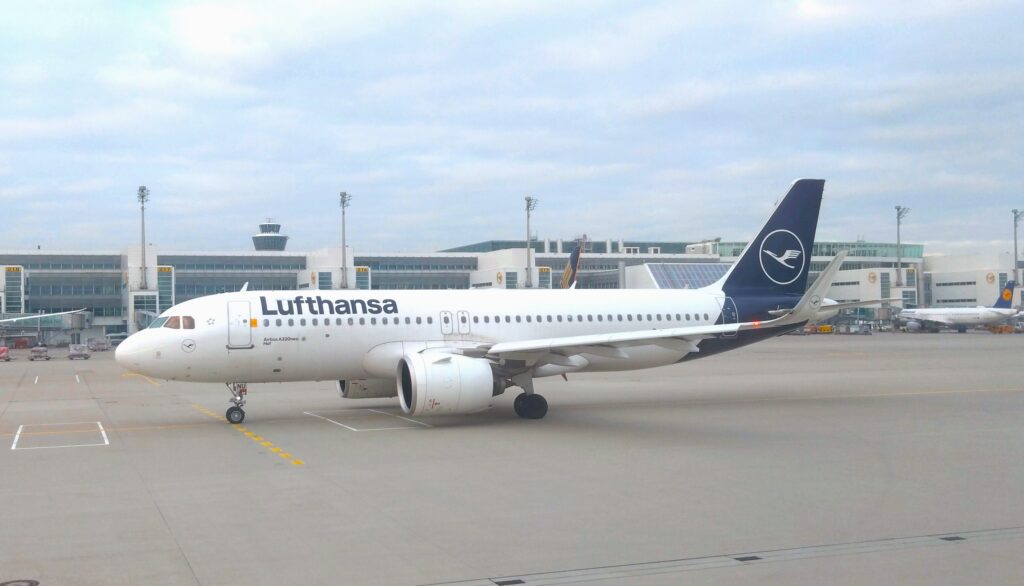 Airport services
Priority check-in and security check are some of the nice perks you will get with Lufthansa business class. These surely speed up your way towards the main airport perk – business lounge. Lufthansa is big enough to have lounges in most of the airports they fly to, and as a member of Star Alliance, you gain access to the lounges of other member airlines.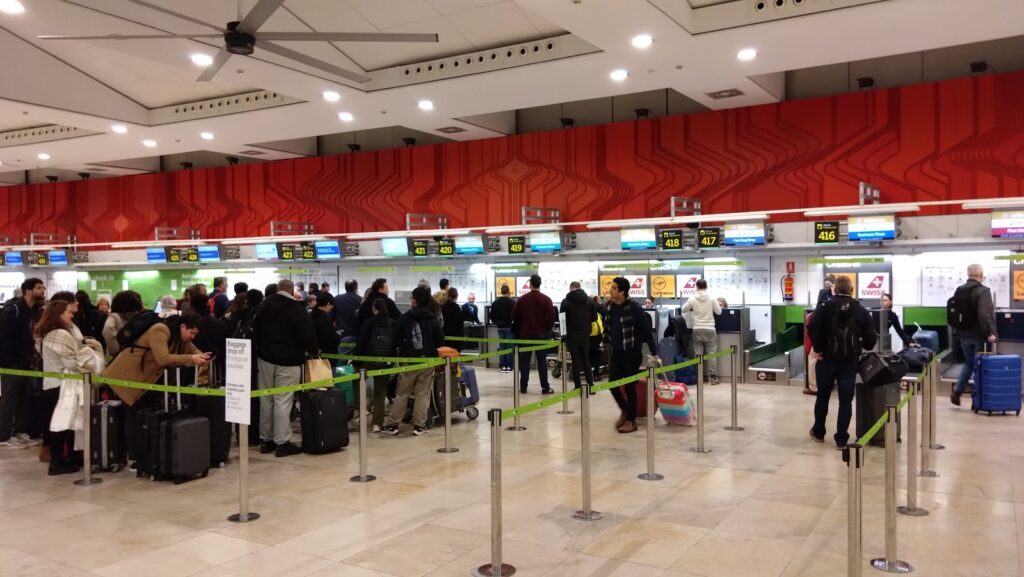 Lufthansa also gives you priority boarding – on a good day that is. It is not that uncommon that airport staff just ignores priority boarding and lets people board whenever. Same goes for priority baggage handling which might give you your baggage among the first ones… Or the last ones if you are out of luck.
Food and beverages
Lufthansa is one of the airlines that has reduced their level of service, just like Finnair. During breakfast time, you will have your one and only option for food and that's it. During lunch and dinner time, however you will get to pick from a menu. The quality of the food they serve varies from bad to good. It's anybody's guess what you might get. Also, it's important that if you have any dietary restrictions, you should definitely order a special meal beforehand if you are on a morning flight. Otherwise you will be stuck with the only option.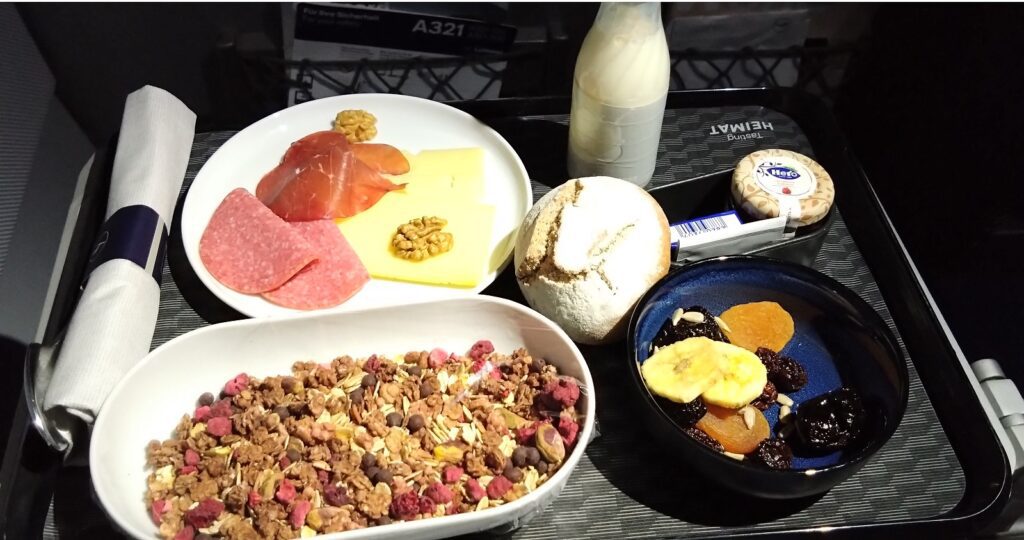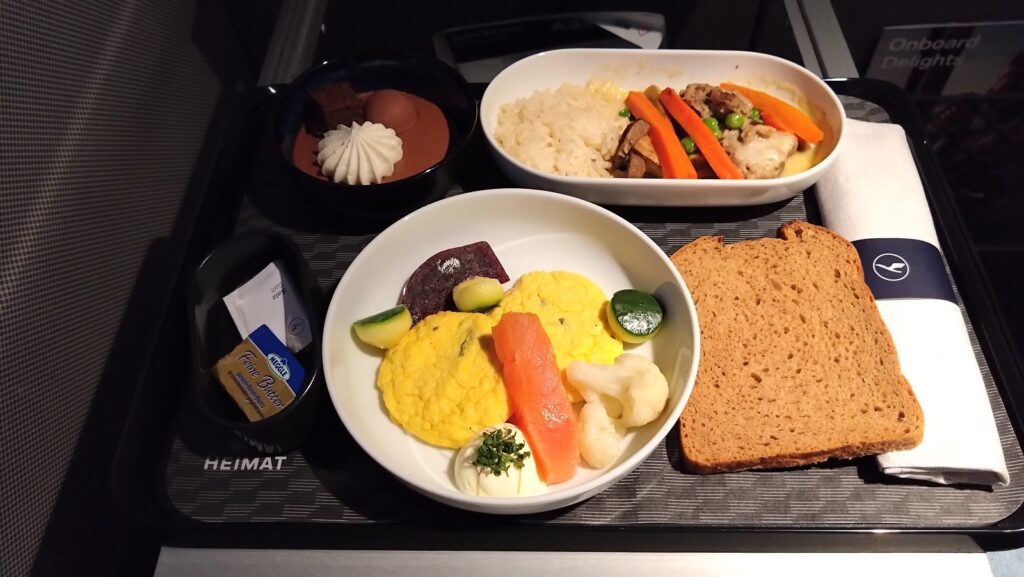 As for beverages, you have your usual buffet of drinks. Juices, soft drinks, coffee, tea, beer, wine, spirits, you name it. One of the good things is that Lufthansa flight attendants are very attentive and often ask if you would like to drink anything more. There's also mid-flight chocolate and apple that makes the service feel a bit more continuous.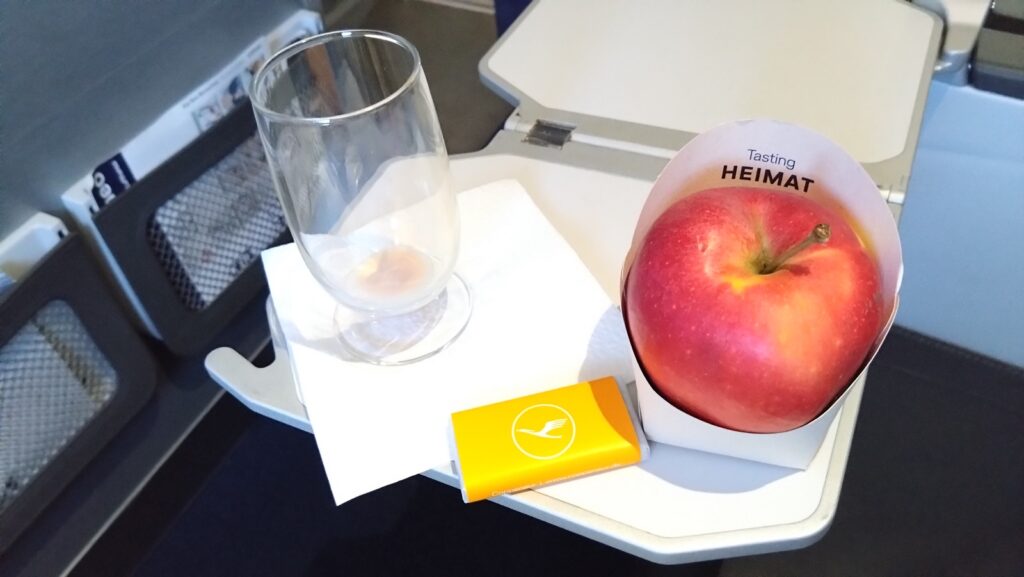 Internet and the app
Now, Lufthansa is definitely stuck in the past. There's no excuse for them to have the mobile app they do. The app is mainly a wrapper around a web page, it's buggy and kicks you out just before you are about to show your boarding pass. The app does give you notifications on your connecting flights but it doesn't do that consistently and if you dismiss the notification of a gate change, good luck figuring out where to find it in the app.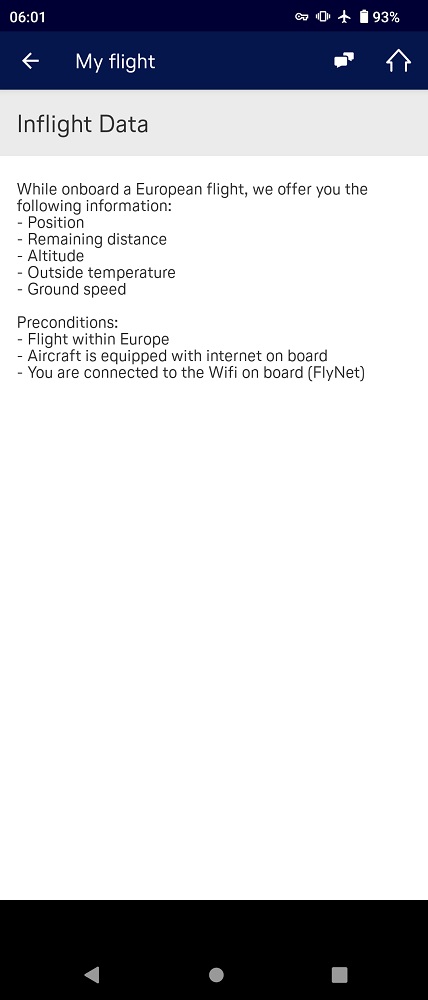 Lufthansa does advertise WiFi on board. However, I flew in Lufthansa business class 4 times recently and none of the planes was equipped with WiFi. This is a bit embarrassing given that even low-cost airlines are starting to provide that service on board. 😳 Another issue that bothered me was that it wasn't possible to charge any devices in the business class. No power sockets, no USB, no nothing.
If you do happen to be in luck and have WiFi connectivity, you don't get any internet for free, which is a bummer. Miles and more members can text for free for 30 minutes while the rest of us can either pay 3 euros for the entire flight of texting or 7 euros for internet without streaming. For streaming and VPN, it's 12 euros. The prices aren't terrible, but it's business class, come on!
Conclusions
Lufthansa business class is quite alright. You might get good food or not, who knows. The key advantage is that Lufthansa has an extremely competitive pricing which makes Lufthansa business class rank higher in my eyes than many of its competitors. If you are traveling with a lot of luggage, it might be cheaper to go with business class in fare category P given the more generous baggage allowance than in economy class. For collecting miles, just make sure that you avoid P altogether. 🤓