I visited Japan for the first time in a long time, and apart from having coffee with Pikachu, one of the things I looked most forward to was the Japan Airlines First Class lounge at Tokyo Haneda Airport. Japan Airlines is known for their great in-flight service, although their domestic lounges are a bit poor. How is their First Class lounge experience, then? It is probably the best oneworld Emerald lounge there is. 😍
Location
Finding Japan Airlines First Class lounge at Haneda airport is not difficult at all. The Skytrax awarded carrier has their lounge located on the 4th floor close to gate 114. Make sure you get close to that particular gate or else you might be trying to enter one of the several other lounges by accident. Once you are close by, you will see a sign with the JAL logo.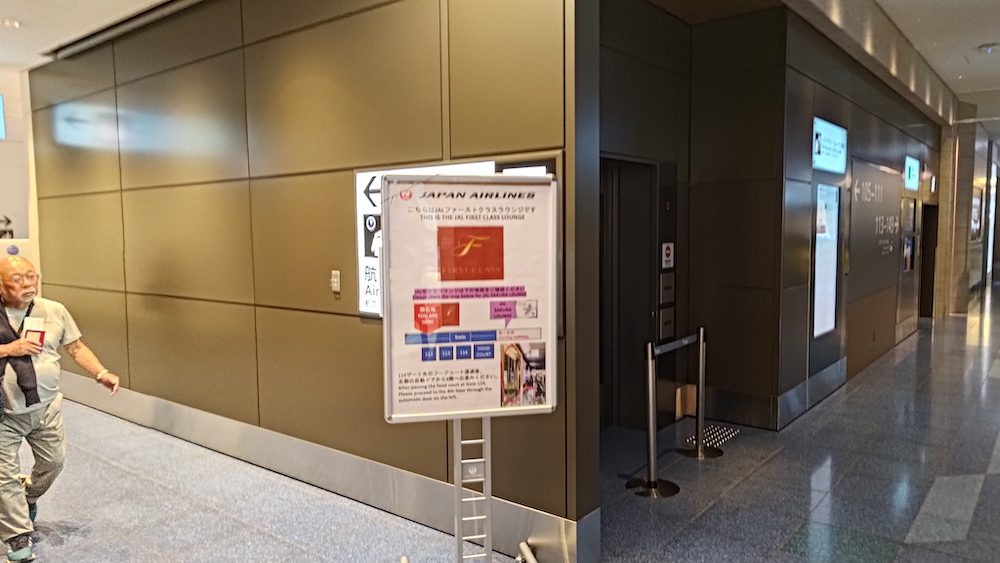 Decoration
I don't think I have ever seen a lounge this beautiful in my life. Japan Airlines First Class lounge is just stunning. Starting from the entrance to the actual lounge space – it looks and feels First Class. The design is timeless and iconic, what can I say more?
The lounge is not just pretty to look at, it also has comfortable seats for lounging and dining. You definitely don't need to sit on a zabuton here.
Food
There is no shortage of food in this lounge. You can either sit down in the dining area and order from their à la carte menu or you can simply get snacks from the buffet. Even the buffet is classy – definitely not one of those 10€ all-you-can-eat ones.
The crown jewel, however, is the à la carte menu. It is easy to use too, just scan a QR code and start placing orders directly on your phone. How sweet is that? No need to wait for an elusive waiter.
Just take a look at the extensive menu of deliciousness:
You can order as much as you want, and I, for one, took great advantage of this opportunity. Extremely well prepared Japanese dishes for free – keep 'em coming!
Drinks
Japan Airlines First Class lounge has it all and more. You have your usual water, juices, sodas, coffee, tea and so on. And even the most popular alcoholic beverages are there well presented.
It does not end there, however. The lounge has a section where you can drink fancy ice-cold sake. How else? We are in Japan for Pete's sake.
If pouring your own drink isn't your thing, just head upstairs for a bar with a bartender. The bar seemed to specialize in whiskeys and they poured me a drink of some whiskey they told me was very exclusive. And judging by the taste – it really was. Such a soft flavor is a true indication of quality.
Amenities
The lounge is quite the amusement park with a lot of things going on. There is a lot of attention to detail here starting from the door. Immediately after entering, you can stow your luggage in one of the PIN code locked lockers so you do not need to carry any stuff around while lounging.
The lounge has two floors – yes – two floors! There is a lot going on in this lounge, but many of the sections were closed during my visit. At any rate, you will have printing facilities, showers, shoe shining services and massage chairs in the lounge.
Conclusions
I had a blast in this lounge for real! This is the best oneworld Emerald lounge there is – British Airways, Qantas, Malaysia Airlines and Finnair have a lot to learn from Japan Airlines. This is how you make your guests feel like they are in a true First Class lounge as opposed to a regular business class one.