Jakarta is the busy capital of Indonesia and it's main airport is called Jakarta Soekarno-Hatta International Airport. Today I was flying Qantas from Jakarta to Sydney and through my oneworld status, I got to visit the Saphire Plaza Premium Lounge at the airport. Skytrax has awarded Plaza Premium as the world's best independent lounge operator, so my expectations were quite high. Let's take a closer look at how the lounge really was. 🧐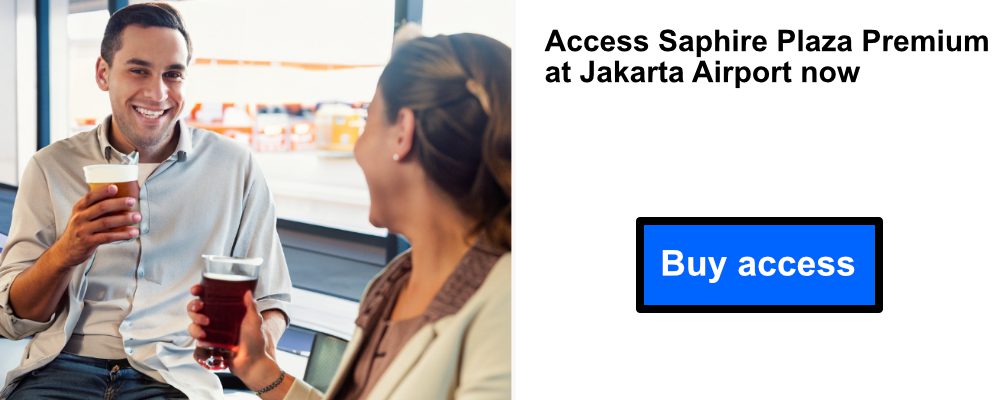 Location
The lounge is available for international departures in terminal 3. Just walk all the way to gate 5, and you will see it right in front of you. It is quite a hike from the border control, so make sure you arrive at the airport in time. When you do your check-in, you will be given a lounge voucher that has a map printed on it.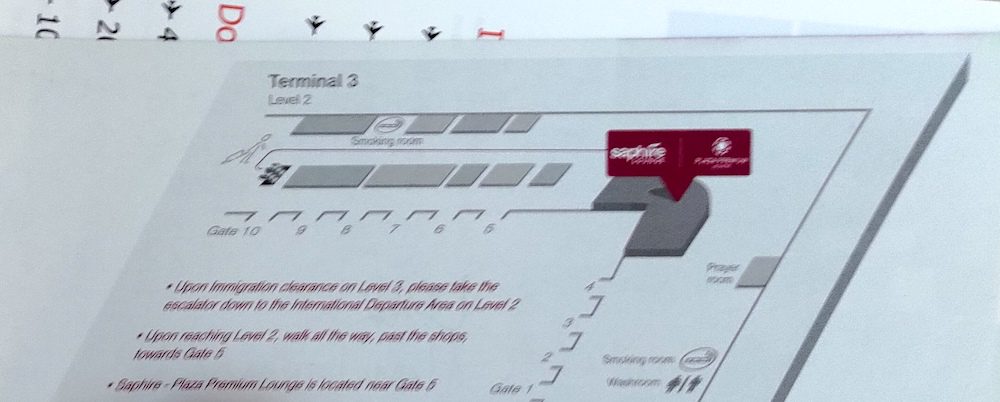 Decoration and amenities
There are plenty of nice seats in the lounge ranging from more traditional comfortable chairs to ones that are designed for privacy. The yellow lighting together with the dark brown wooden surfaces makes the lounge feel warm and cozy.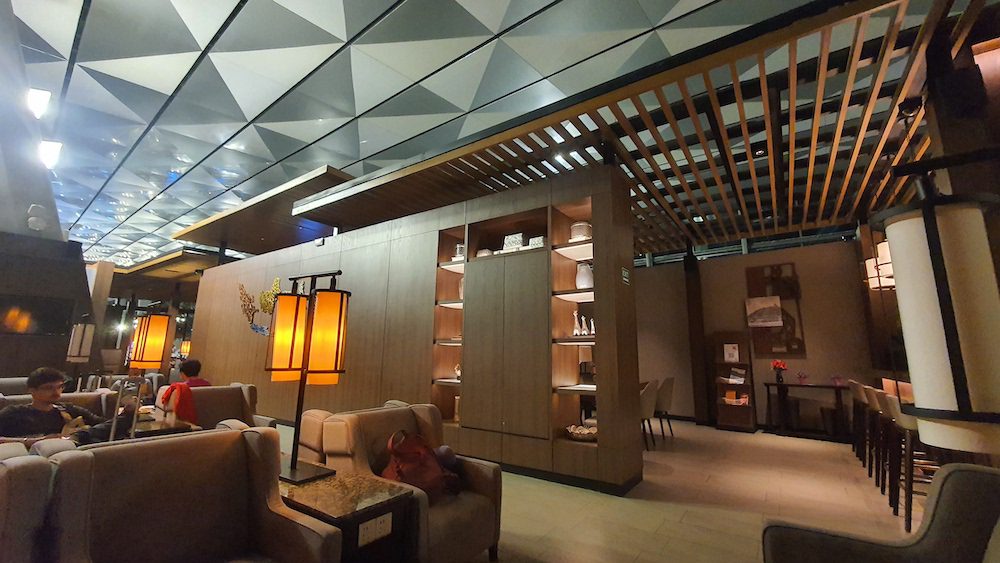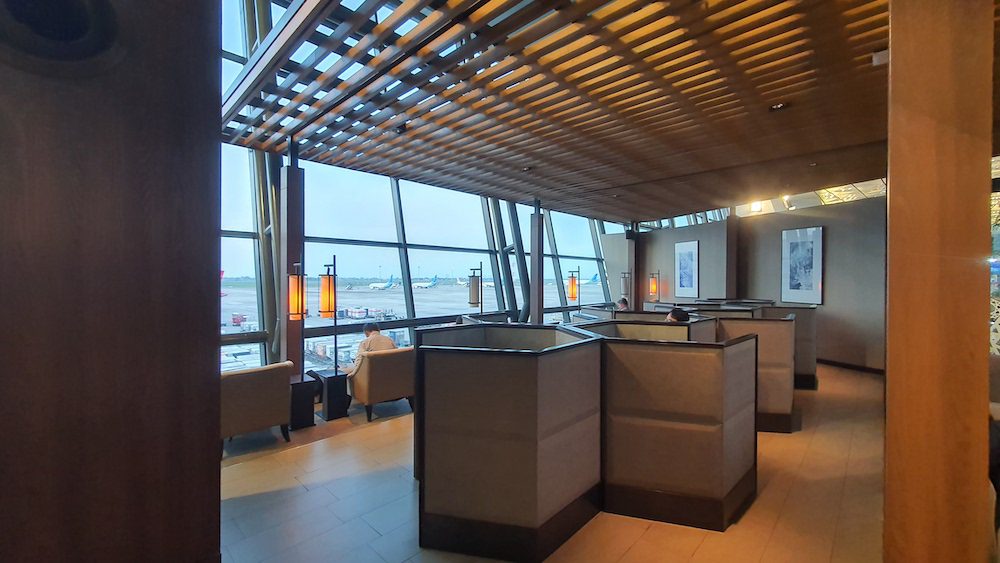 The lounge is also equipped with a multifunction printer, showers and a praying room. There isn't anything above these facilities, but I think they are more than enough for a business class lounge. ☺️
Food and beverages
Saphire Plaza Premium Lounge has a few of dishes to choose from, and all of them are pretty tasty as well. There are some delicious starters and warm dishes – all of them are equally good. However, there is not an extremely wide choice of meals, which might be limiting for some with dietary restrictions.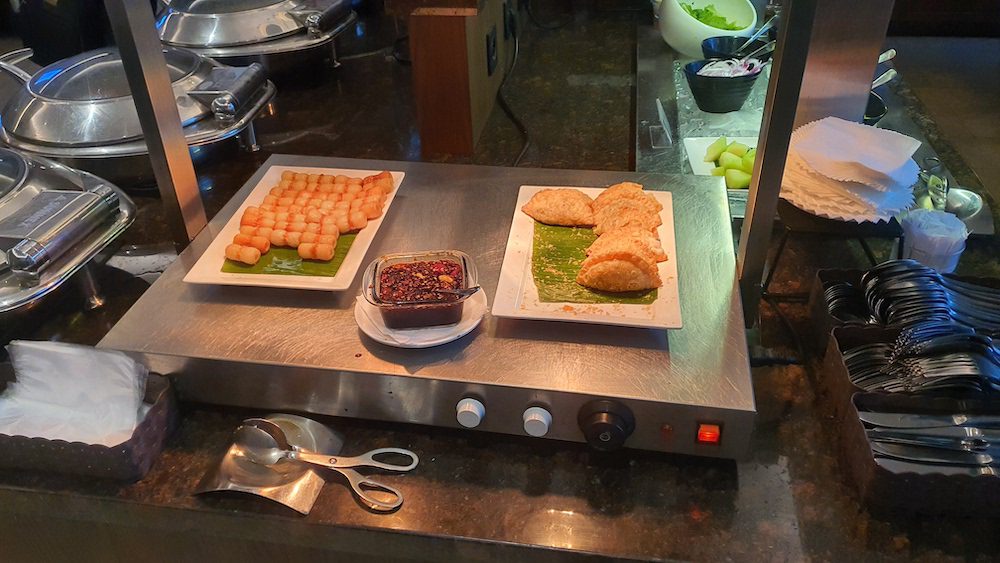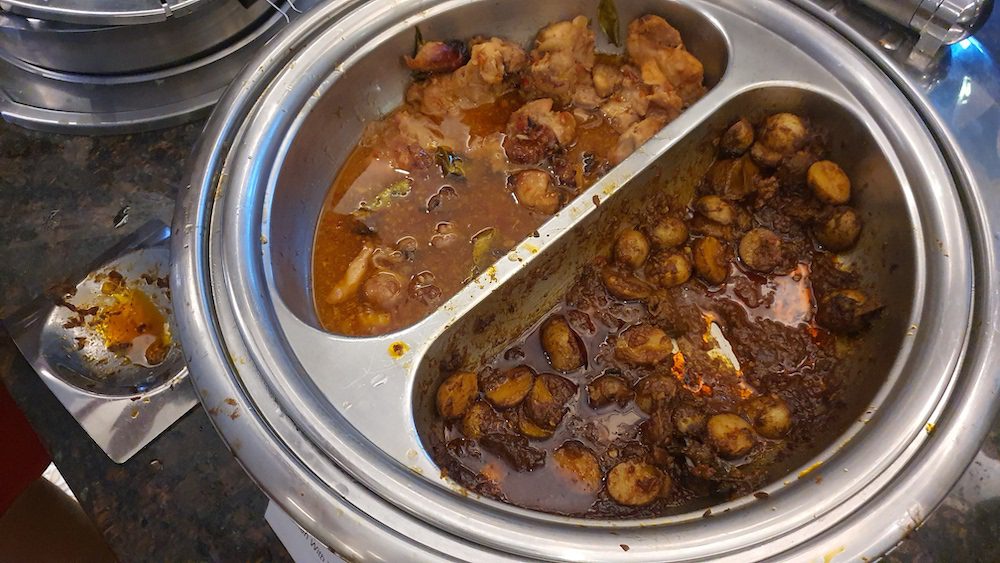 As for drinks, there is everything one can hope for in a lounge. There is water, juices, sodas, wines, beer, spirits and so on. One thing that makes this lounge special is the coffee and tea menu. There is a barista in the lounge who will prepare you your choice of a hot drink.
Conclusions
Saphire Plaza Premium Lounge at Jakarta Soekarno-Hatta is great. The lounge looks nice, there's good food and drinks. What more can one wish for? If I happened to fly Qantas again from Jakarta, I would be glad to know that this lounge is waiting for me.
The post contains a Plaza Premium affiliate link