Most of the oneworld airlines use terminal 3 at London Heathrow (LHR) airport. If you are flying British Airways, you will most likely head to their First Class lounge in terminal 5. For most of the other airlines, and some British Airways flights as well, Cathay Pacific First Class lounge is probably the best one for oneworld Emerald level holders at LHR T3. Today I got the chance of visiting this luxurious lounge, let's see how it really was. 🤓
Location
Heathrow terminal 3 is pretty big and confusing to navigate. Fortunately, virtually all the lounges are located in the exact same area side by side. All you need to do is to follow the signs towards lounges.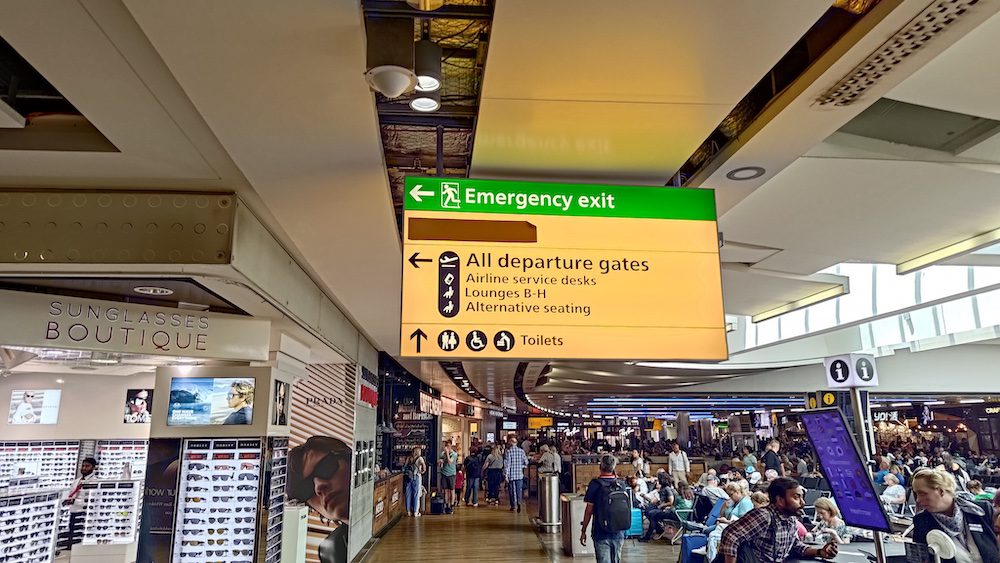 Cathay Pacific First Class lounge can be entered through the C door in the lounge area. Don't worry, you cannot get confused because both the First Class and the Business Class lounge are located behind the same door.
Decoration
The lounge is rather small and gets packed quickly, but it has such a nice decoration! There are plenty of comfortable seats and there are plenty of wooden surfaces in the lounge, which make the lounge look so much nicer. The atmosphere is calm and relaxed – definitely the best one out of the oneworld First Class lounges in this terminal.
Food
There is plenty to eat in this lounge – you can enjoy an à la carte experience and get some snacks from the buffet. This is exactly how a First Class lounge should do it! Fancy dining for a big hunger and a buffet for snacks.
À la carte
The issue is that the dining area is very small for how busy this lounge can get. I had an insane luck of arriving when the dining area was almost empty – by the time I was having my entrée, the dining area was so full that you had to make a reservation to enter. If you want to enjoy this lounge to the fullest – come here early! It shouldn't be an issue given that you can do both check-in and baggage drop in advance at Paddington station.
The menu is quite extensive given that this is not even Cathay Pacific's flagship lounge. The problem was that every single dish I tried was overcooked or raw. Nice try, poor execution.
At least the dessert was to die for! So they did something right. I wonder if the fact that the dining area got busy had a negative effect on the food. Or is it always like this?
Buffet
After dining, you can go and raid the buffet. The buffet looks classy and it is filled with delicious snacks. Time to turn that underwhelming dining experience around!
Beverages
There is everything you can wish for in a lounge – water, juices, coffee, tea, sodas and so on. If you fancy an alcoholic drink, there is a self-service bar or you can also have a glass in the dining area.
Conclusions
The food was a bit so and so, and the lounge can get quite packed. However, I must say that this lounge is impressive. Many oneworld airlines have a more washed-out flagship lounge at their hub airport than this one (looking at you Qantas and Malaysia Airlines). If the food is well-cooked the next time I visit this lounge, this is easily one of my favorites in Europe and my favorite in LHR terminal 3.