Today I was flying Malaysia Airlines from Singapore to Kuala Lumpur and I got to access the SATS Premier Lounge as a oneworld elite member. It is also possible to access this lounge by buying a pass through Lounge Pass, which is not a bad idea if you can't get in with your status. Let's dig right into what is good about this lounge! 😎
Location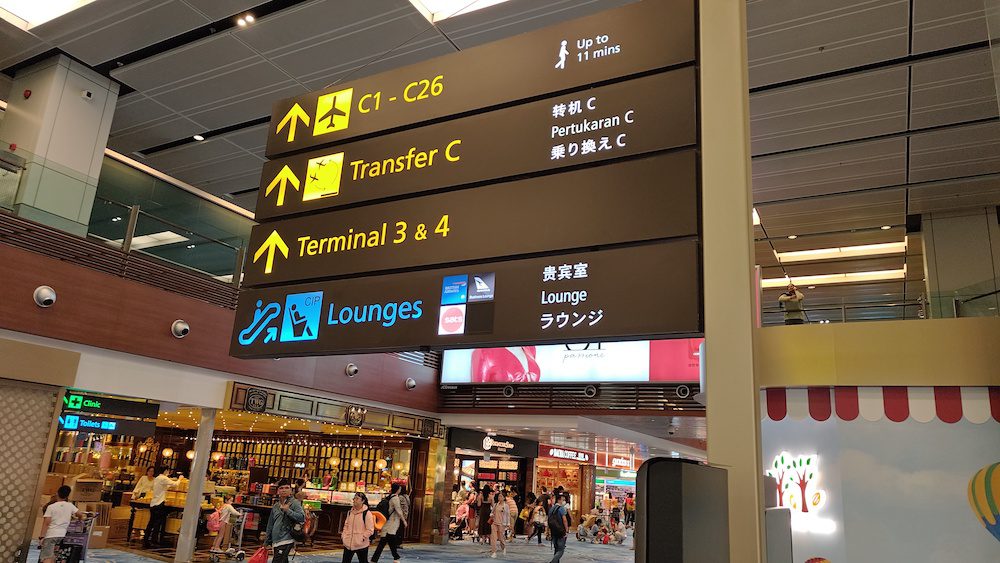 The lounge is located upstairs in Terminal 1 at Changi Airport, so you will need to take escalators on the left hand side soon after clearing the security control. There are several other lounges in the area such as Qantas Business lounge (which unfortunately was not open during my flight) so make sure, you go through the door that says SATS right next to it.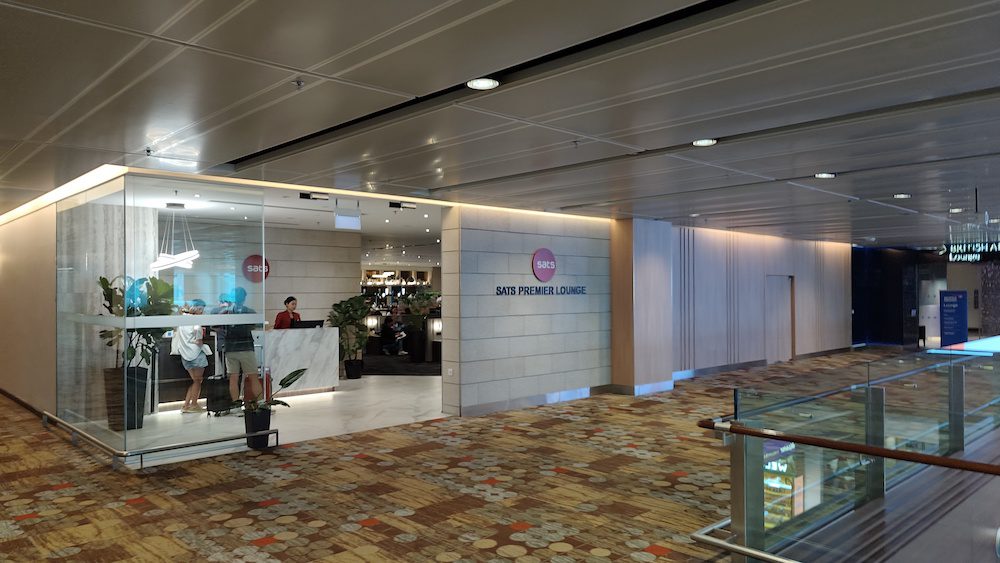 Decoration
The lounge looks gorgeous and there are many super nice seats for enjoying your time in the lounge. There are even some seats that recline backwards so you can take a nap during a long layover, which I assume many people have given that Singapore is an important transit hub for Australians and New Zealanders.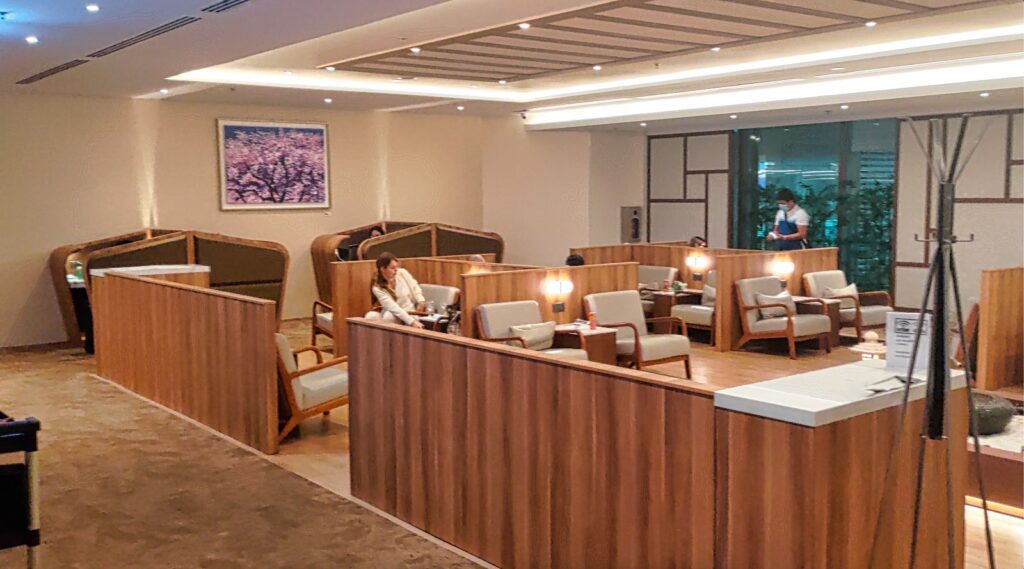 The lounge is also equipped with showers and a printer. The possibility to print and scan documents is very useful for those who are travelling to destinations requiring a bunch of documents such as visas to be printed before immigration.
Food and beverages
There is an excellent section of food in the lounge – especially the number of warm dishes is a delight. And the food is very good to boot! Plenty of meat options and even salad and vegetables. This is a way better buffet than what we have in most of the European lounges here in the EU.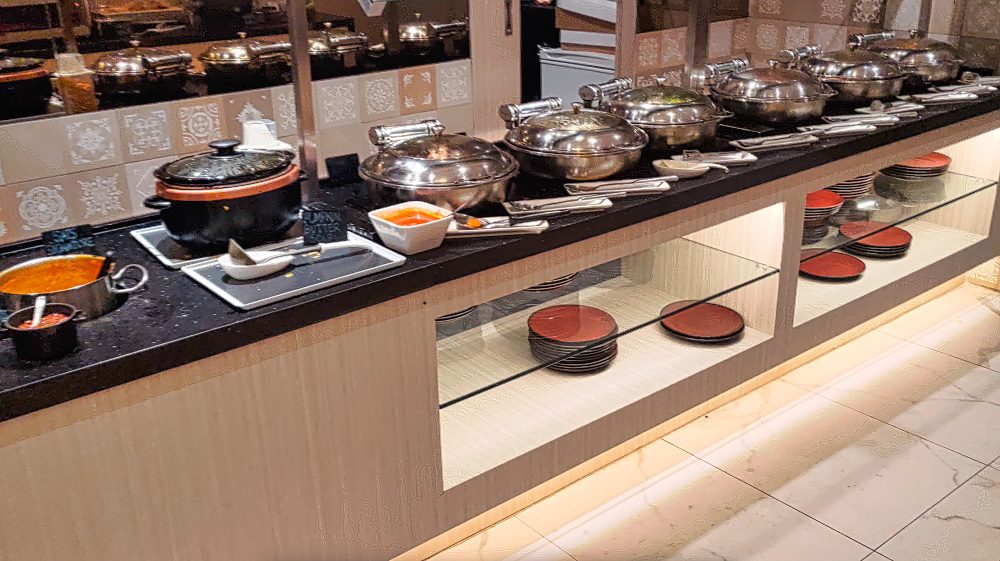 In terms of beverages, there is the usual section non-alcoholic drinks like coffee, tea, water, juices and sodas. There is a coffee machine that can prepare even special coffees. ☕️ In terms of alcohol, the selection is a bit small. On top of wine and beer, there is not a great variety in spirits.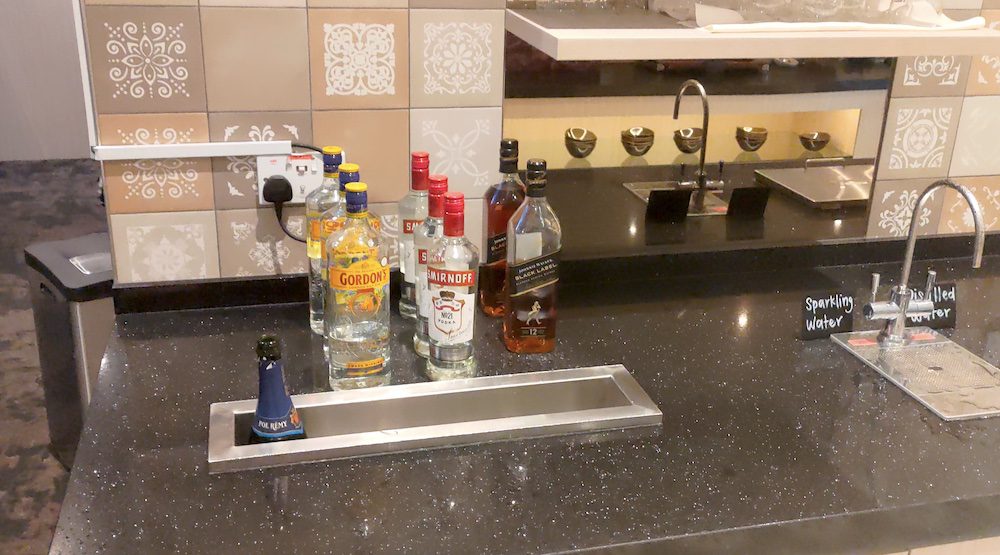 Conclusions
SATS Premier Lounge is a very good lounge. There is mostly everything you would wish to see in a lounge. The main thing is that you can fill your stomach with delicious food in great varieties. The selection of alcoholic beverages is a bit small, but my understanding is that alcohol is expensive in Singapore to begin with, so I do see why this is the case.
The post has a Lounge Pass affiliate link