Japan Airlines has a great domestic economy class, and inspired by it I decided to give their domestic business class (or Class J) a try. I managed to find a killer deal using our search engine, and I only paid 15€ more per direction for Class J than what I would have paid for economy class. So of course, I gave it a try. Here is how it went.
Check-in
I checked in at Haneda airport for my flight. Japan Airlines has priority counters for Class J passengers and cool looking robotic machines for self-check-in with luggage. JAL staff is extremely friendly and they made sure the check-in process went smoothly. No wonder they are a 5 star airline!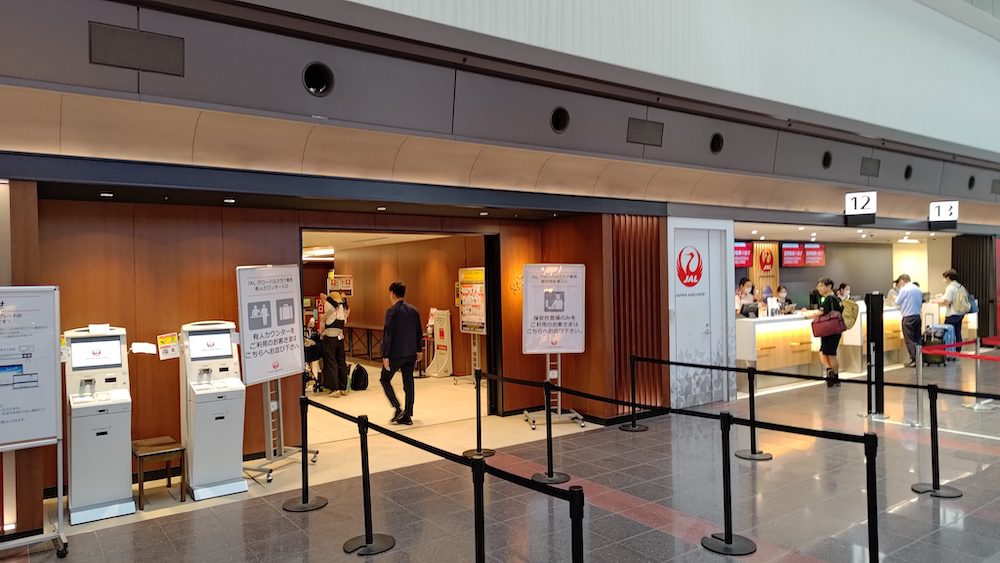 Remember that if you are on a connecting flight from outside of Japan, you will most likely need to do the check-in again. You will need to recheck-in your luggage because you need to carry your luggage through the customs when entering Japan. Japanese people also like small and cute boarding passes that use different barcodes than international ones.
Boarding
People with special needs and little children will get to board first. After the pre-boarding, it is time for Class J passengers (and oneworld Emeralds and Sapphires) to march in on the plane. Japan Airlines makes sure that the boarding announcements are communicated clearly by saying them out loud and showing boarding group information on screens. You don't need to stress about not speaking Japanese here.
I also adore the cute sound the gates make when you pass through them and the little display that shows your oneworld status and name. Japan is so cool!
Seat
Class J seat is very spacious and there is a foot rest to boot. The seats are wide and there is plenty of leg space. They are better than your regular economy class seats. They are made of leather, which may make you sweat more on hot days. However, leather is easy to clean.
I am 193 cm tall, and often I find difficulties in airplanes because of leg space. Japan Airlines has a generous amount of leg space in economy class already, and Class J just gives you even more space! Well done JAL!
Drinks
There is nothing extra in Class J in comparison to economy class. In both classes, you can have water, juices, teas, coffee and beef stock. I had some hot green tea and beef stock. They were okay. The staff is more attentive in Class J, so you can drink more than in economy. Anyways, there is nothing extra.
Entertainment
There is a free wifi on all domestic flights! This is true for both economy and Class J passengers. The internet is rather fast as well. On top of browsing the web, you can watch movies and TV shows in the wifi portal.
Conclusions
Japan Airlines is always such a nice experience. However, I wonder what the added value is when flying in Class J. Domestic flights are short, so the nicer seat does not justify the price unless you find a killer deal like I did. Of course, Class J results in many more points, so from that perspective, it might make sense. Otherwise, I am not impressed.