It is no secret that Airbus A380 is the king of the skies. There is no other passenger airplane quite as massive as the European-built giant. Needless to say, I was quite excited about this opportunity given that I have been dying to fly on one of these planes ever since I was a kid. In this post, I will tell all about my experience flying in British Airways intercontinental economy class. Let's get started!
The Airbus A380 experience
Before British Airways, let's talk about the elephant in the room, or should I rather say in the skies. I was excited to know how it feels when something this big takes off and soars above the clouds, but it didn't feel too much like anything special – I could barely notice the size. When any larger airplane takes off, it feels somewhat sturdier and safer than when a smaller airplane takes off, which was the case with A380 as well. If I compare A380 to an Airbus A350, for example, I could barely notice the difference.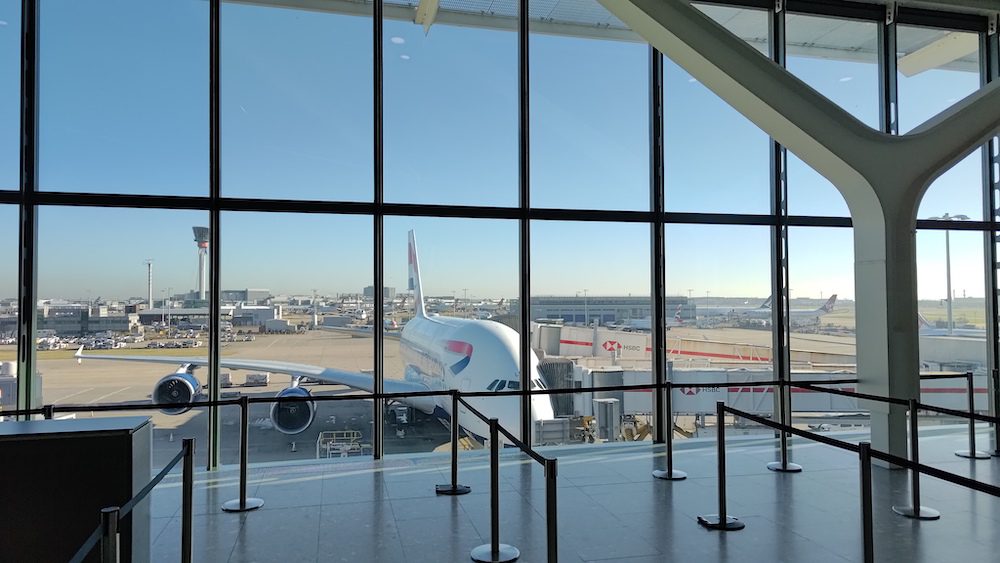 The only difference was the smash landing. Apparently Airbus A380 lands as smooth as a rock and basically smashes itself on the ground. The flight attendants were laughing when they saw the facial expressions of some of us A380 first-timers. It really was quite the collision with the ground.
British Airways economy class seats
British Airways has comfortable seats with plenty of leg-room for someone as tall as me (193 cm). This makes it more comfortable to travel long distances. I also appreciate that the headrests are tilted from the sides so that you can lay your head against them and sleep rather comfortably.
You will also get a small blanket and a pillow. In my case, I got a bunch because I was the only one sitting in my row. If you are in luck like me, you will soon notice that the armrests do not go all the way up, so it's not easy to lie down on all the seats and sleep.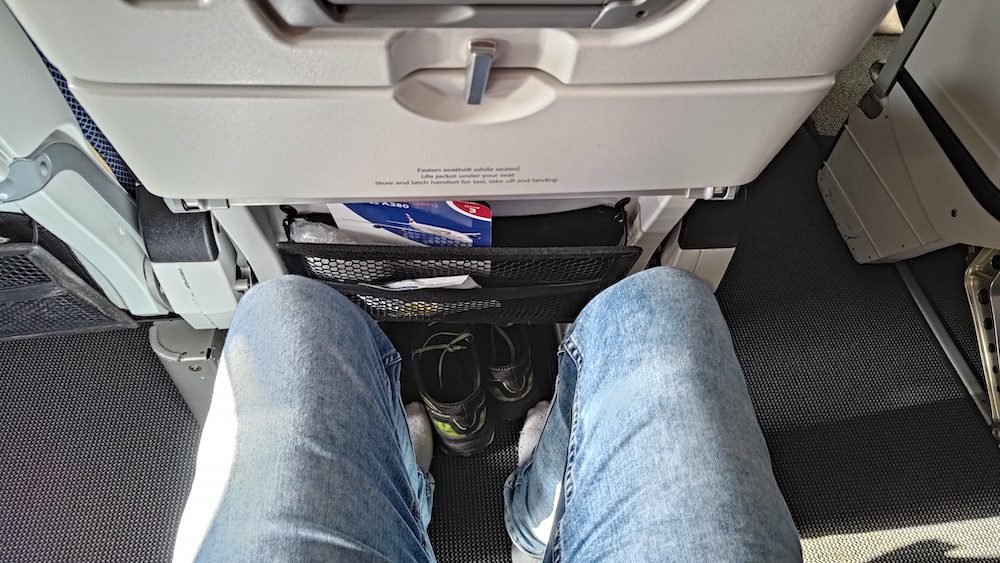 Entertainment
I must say that British Airways planes are a bit dated and the age can be seen in the not-so-modern entertainment devices. However, I must say that British Airways airplanes have always aged gracefully. It is evident that they do regular maintenance and things are not usually worn out or broken like in the case of some other airline companies.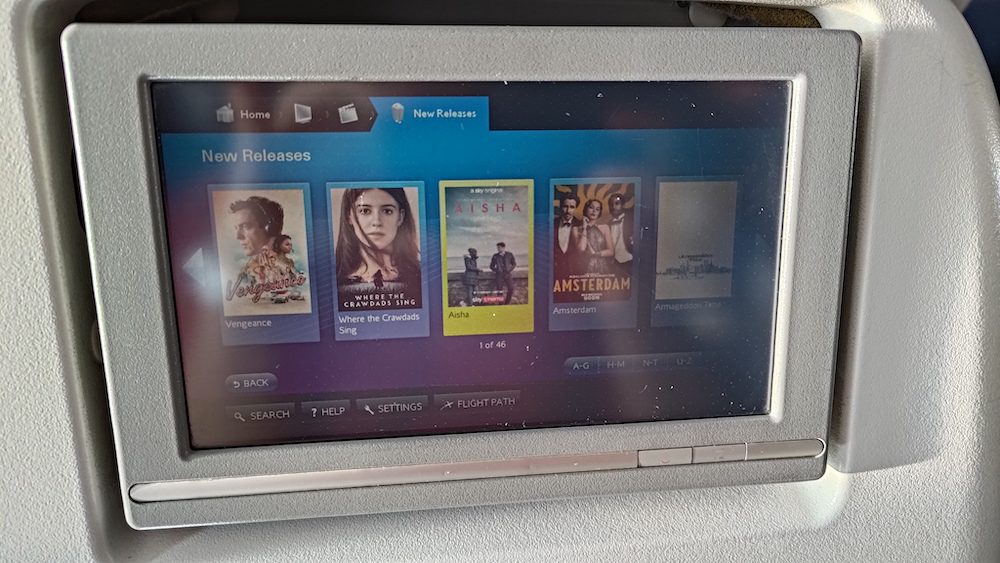 There is a good selection of movies available on the entertainment system. There is also a wifi hotspot that lets you track your flight in real time using your phone. Wifi comes with two tiers: messaging and surfing. Messaging costs £2.99 for an hour and £4.99 for the entire flight. Full surfing package is £4.99 for an hour, £11.99 for 4 hours and £17.99 for the entire flight. I find the prices reasonable, especially the texting package, which might be handy on long flights.
However, two of my fellow passengers had issues connecting to the wifi and they had to clear their browser cookies before connecting. There must be a less invasive option too than logging yourself out from all of your internet services, but if you are on iPhone, you might just need to clear all cookies.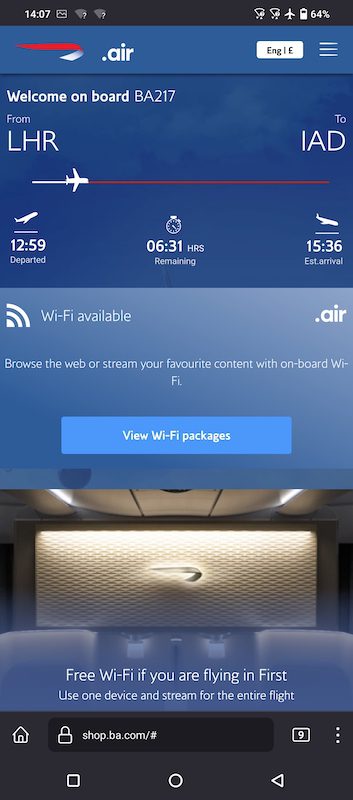 There are UK sockets underneath the seats. It is wise to travel with a UK adapter if you are from another part of the world. The power socket cannot be used to charge all devices, though. I used a Mac charger to charge my phone just fine, but the same charger wouldn't charge my Steam Deck. So anything more power-hungry just won't charge at all.
Food and beverages
British Airways economy class always surprises me with the quality of food and their generous service. You can basically drink as many bottles of wine during lunch as you want. They have never been picky, on the contrary, I have usually ended up with more bottles I even asked for. On top of wine, you can have beer, juices and soft drinks for free.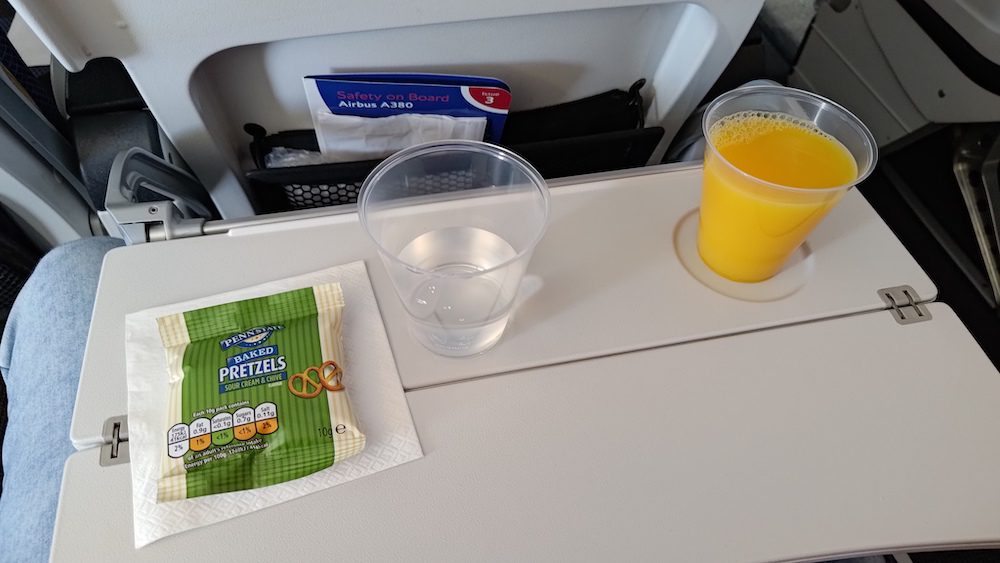 British Airways always has delicious food on plane. This is quite an achievement given that the cuisine in the UK is a bit so and so in general. They will also have two options for meal, which is nice given that some airlines have reduced the options to one only, even in business class (looking at you, Finnair).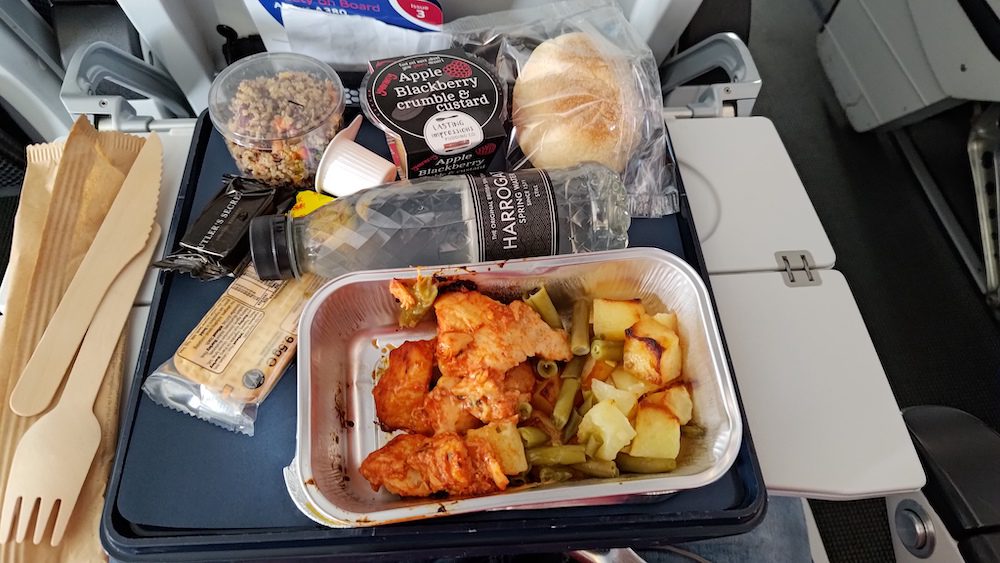 Conclusions
Maybe Airbus A380 was a bit of a disappointment, but British Airways is always a delight. It is hard to find staff as friendly as that of British Airways. It is also amazing that British Airways has maintained the same level of service they had before the pandemic. British Airways is definitely one of the best oneworld airlines.