Japan Airlines might not have the best lounges for domestic passengers, but Japan Airlines domestic economy class is a rock solid experience! JAL has possibly the friendliest staff out of all oneworld airlines and I must appreciate their can-do attitude. One time, I was flying with a big umbrella that looked like a katana and I was not allowed to take it on board with me. It was also too big to fit inside of my bag. And what did Japan Airlines ground crew do? They figured out a cardboard pipe around the umbrella and wrapped it tight against my check-in bag with plastic. And all this for free of charge even before I had any oneworld status! Way to go JAL! 🙆🏼‍♂️
Check-in
Japan Airlines has priority lines for oneworld elite customers and regular lines for other domestic economy class passengers. Curiously, the info screens on top of the check-in counters showed whether there are still free seats available for same day flights. I suppose some Japanese people just march in without a ticket and do the booking and check-in at the same time. Handy, I must say.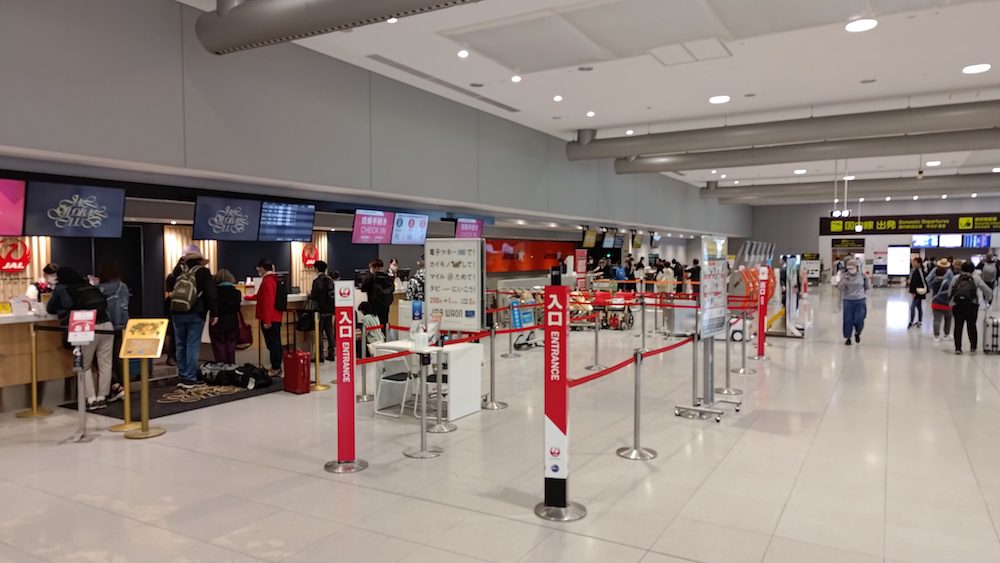 Seats
Japan Airlines domestic economy class planes are equipped with leather seats. This is not optimal because it makes you sweat more than fabric, but hey, at least its easier to keep clean.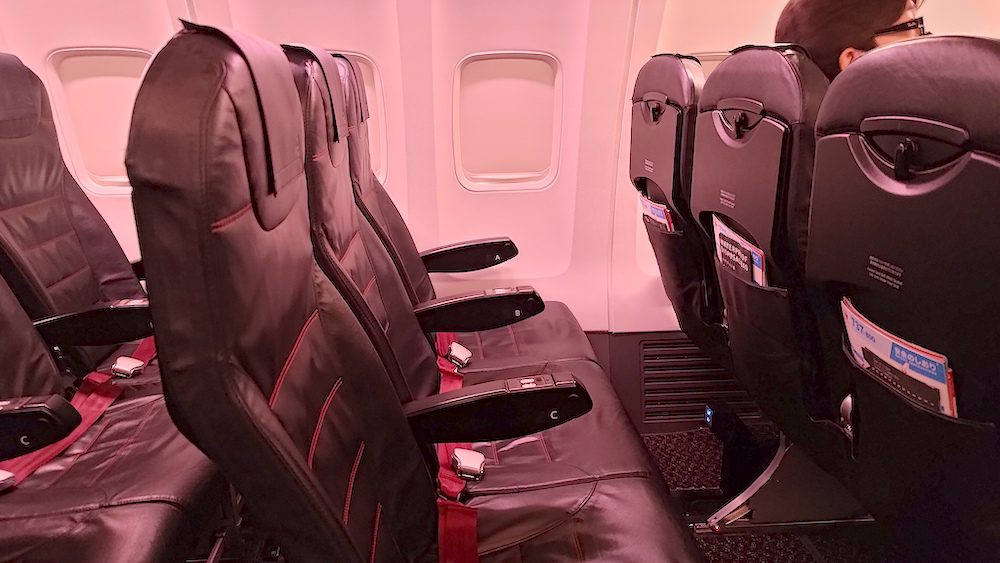 I am a tall fellow (193 cm) and, at times, I am a bit too tall for Japan. So I was expecting this to be an issue on this flight as well. But nope, Japan Airlines planes actually have quite a bit of leg space. There are European companies like Aegean with way less leg room!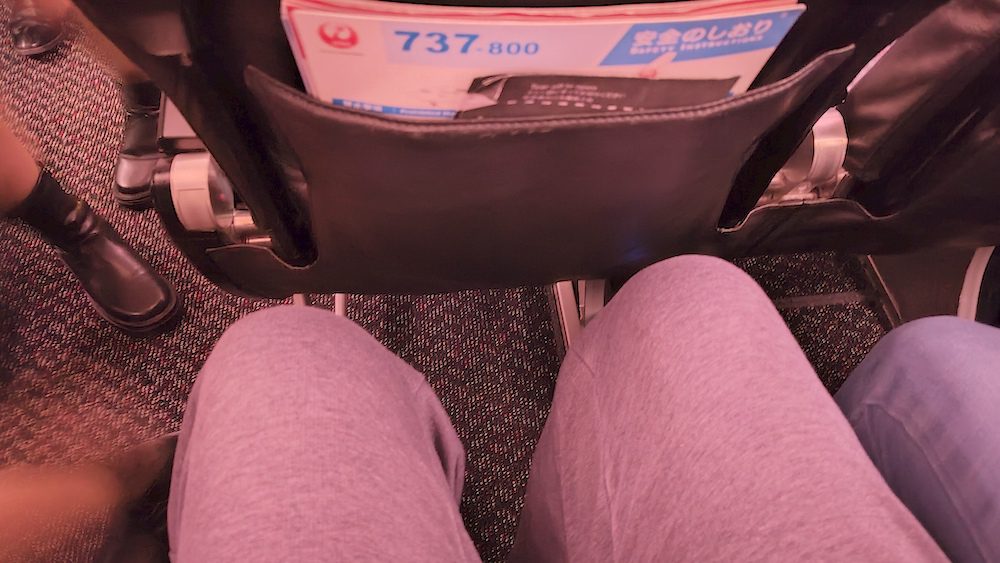 Service
The flight attendants served different kinds of juices like peach and plum juice to the passengers for free. There wasn't anything to eat, but it's okay on a short domestic flight like this. The juices were tasty and you could try out different flavors.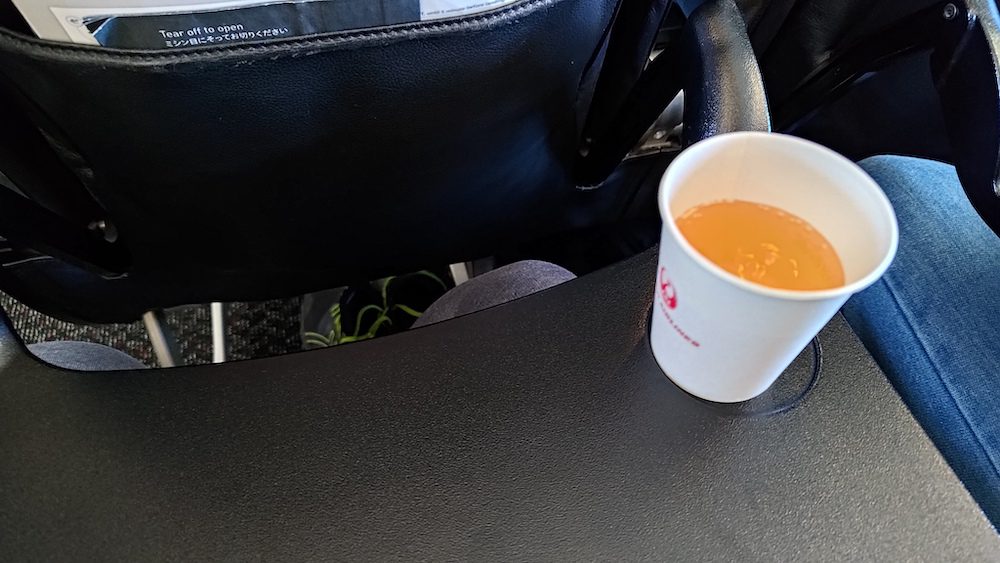 Entertainment
The plane was equipped with a free WiFi for browsing the internet on your phone. The WiFi portal also had movies and TV shows you could watch for free during your flight.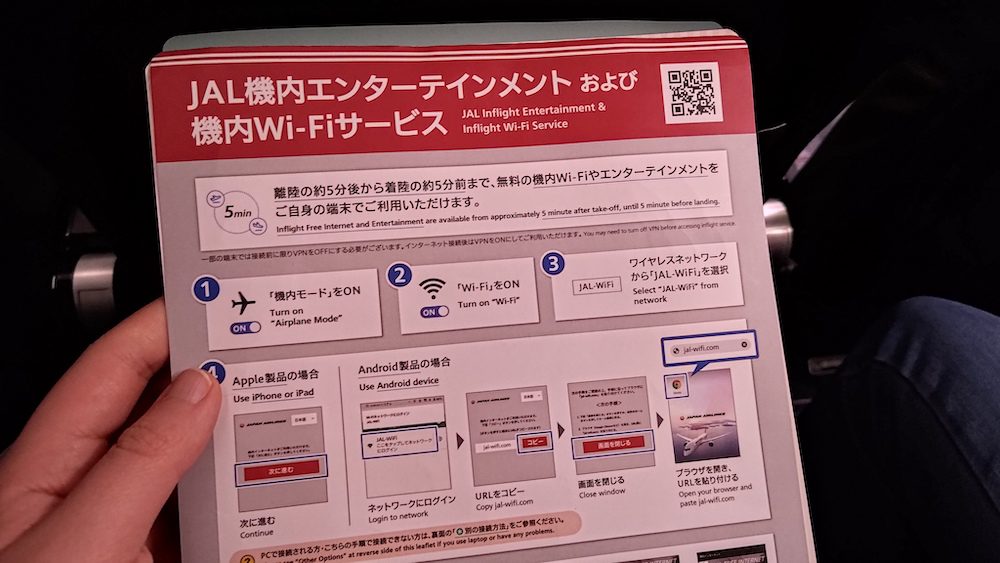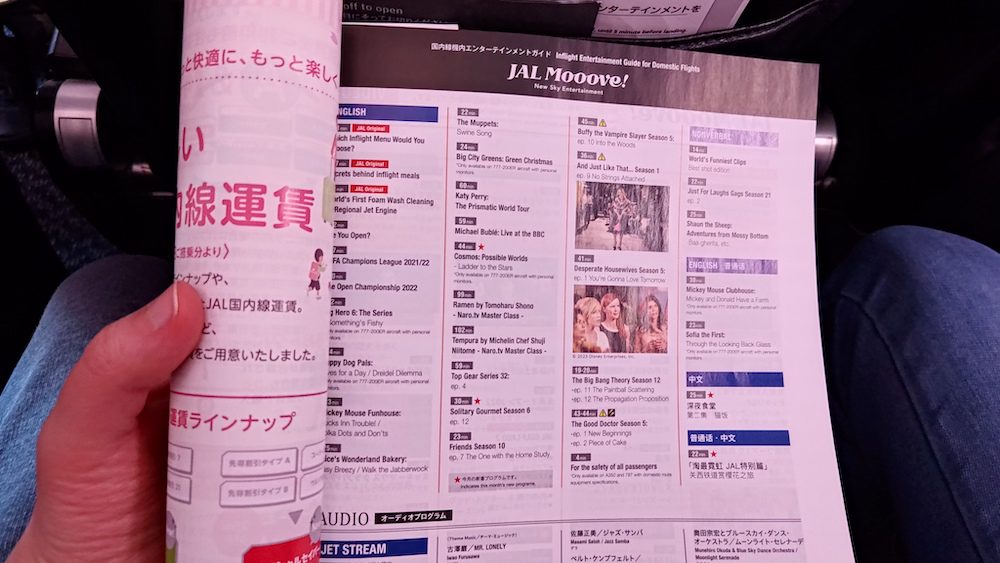 Conclusions
Japan Airlines domestic economy class is great. The staff is extremely nice and friendly, and I think this is still an understatement. Free WiFi and a variety of different kinds of juices is hard to beat. I would fly JAL again any time!