Japan Airlines is easily one of my all time favorite airlines in oneworld. And after experiencing their lounge at Haneda, I was dying to find out what kind of cool stuff Japan Airlines First Class lounge was packing at Narita Airport. Narita used to be my primary point of entrance to the land of the rising sun back in the days when Finnair only flew to Narita. So of course, I already have my nostalgia filled preference to this particular airport in Tokyo. But how does this lounge fare against its counterpart at Haneda? Let's find out!
Location
The Japan Airlines First Class lounge is quite close to the security check. It won't take soon before you reach the lounge. Just start by following the signs towards gates 61-68, and take the escalator upstairs before reaching the gates.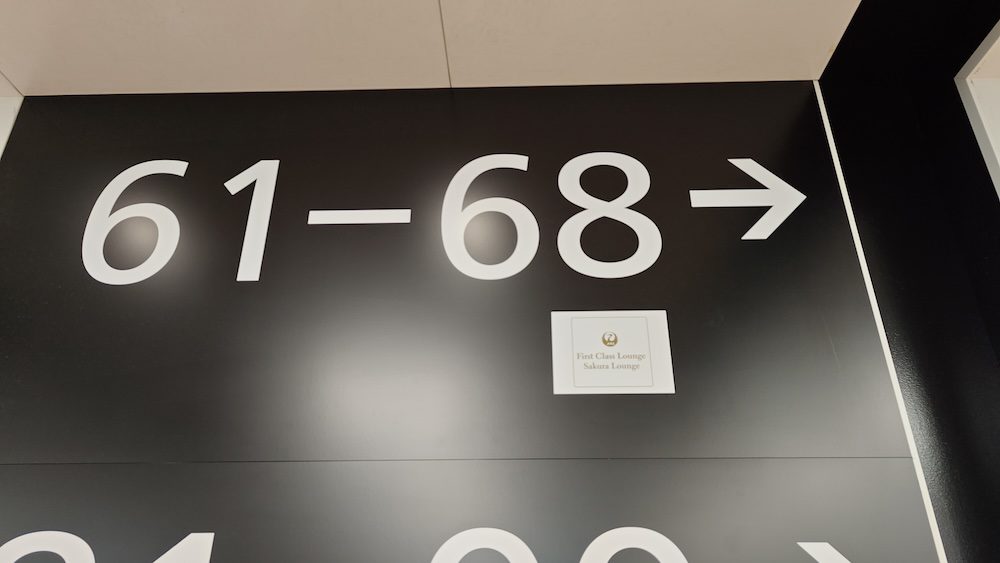 Once you have found the lounge, just make sure you go all the way to the 4th floor. The 3rd floor door leads you to Sakura lounge, which is a regular lounge. You will want to keep on marching one more floor upwards to reach the Japan Airlines First Class lounge.
Decoration and amenities
The first time I walked in to the lounge at Haneda, I was in awe by the decoration. This was not the case for the Japan Airlines First Class lounge at Narita. The lounge looks a bit basic in comparison. The decoration is nice and functional – but I did not get a wow effect.
There are also phone booths for making private calls. If you are down for a massage, you can use one of the massaging chairs in the lounge. There are also plenty of lockers for stowing you luggage during your lounging.
Food
You can sit down where ever you want, scan a QR code and start ordering extremely delicious dishes from the menu. All directly on your phone. The staff is so friendly and they will bring you food super fast too!
The food is extremely delicious, and it doesn't matter whether you are at Haneda or Narita, the options are largely the same. It is only a good thing given that the menu is impeccable.
Your sushi is not some ready-made bulk garbage – no, no, no. You can even go and see the sushi masters showcasing their skills when they prepare your order. This is truly exclusive and it is such a nice First Class touch.
Buffet
What would a Japan Airlines First Class lounge be without a buffet? You can go and help yourself with starters and desserts. The starters are so good that it feels strange that you can just get them from a buffet!
Beverages
There is pretty much everything you might want to drink in the lounge such as sodas, juices, water, coffee and tea. There is no bar or anything extra fancy in this section, but I think it's fine. I would much rather pour my own Bailey's than have a bartender pour me only a drop or two.
Conclusions
Japan Airlines First Class lounge at Narita airport is truly among the best oneworld Emerald lounges. There is super good food, plenty to drink and people are super friendly. The only thing is that I prefer the one in Haneda. It just looks nicer and there is even a whiskey bar with a bartender.