Finnair has three lounges in Helsinki-Vantaa Airport. One on the Schengen side and two on the international side: Finnair Business Lounge and Finnair Platinum Wing Lounge. Most of the travellers with a oneworld ticket will access the former lounge as the latter is reserved for first class passengers (something Finnair curiously doesn't even have) and Oneworld Emerald members. In this post, I will be reviewing the Business Lounge that is open for most Oneworld business class passagers and Sapphire status holders. This is the lounge Finnair customers can access with Finnair Plus Gold status.
Location
The lounge is a bit hidden 😶‍🌫️. Once you go through the border control, you have to walk a long way through a tax free, a connecting corridor between two buildings and past even more tax free shops until you reach an opening with restaurants. From the opening, take a left and walk past a white wall on your right until you see the lounge door on your right.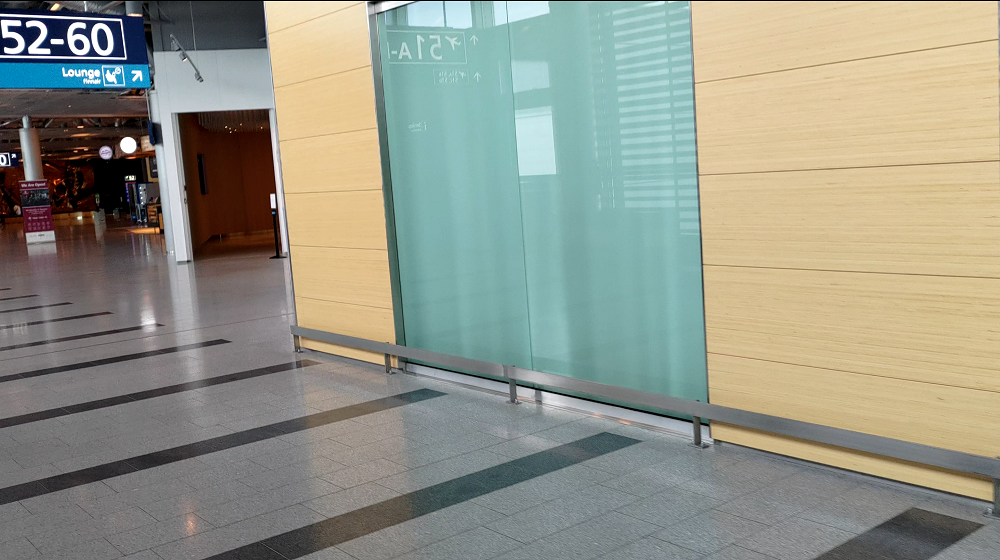 If you don't have a oneworld flight, you can probably access the other lounge that is located in a different part of the terminal. At any rate, it might take some time to reach the lounge, but it is actually rather close to all the gates you might possibly need to go to for your flight.
Decoration and facilities
The lounge has different areas with different styles of decoration. From relaxed seating on a sofa to a dining area with dining tables. There is surely something for everyone.
What I do like in all the Finnair lounges is the access to a printer. It is frequently the case that when traveling to more exotic destinations, one has to print out all types of documents to clear the migration. Having a printer in the lounge is a life-saver for situations like these.
There are shower rooms too that can be booked directly on the spot. If the room is free, it can be instantly booked for a shower from the control panel next to the door. No need to go through a hassle for a quick shower 😀.
Food and beverages
The buffet in the lounge is quite elevated from what we can experience on the Schengen side of the airport. I guess it's part of Finnair branding to have meatballs for lunch because I think that they have always had them available when I have visited any of their lounges during lunch time… Probably because the Finnish style of meatballs is bit overprocessed and very cheap too. At any rate, the food is delicious, but there aren't that many options either. Both meat dishes, chicken and meatballs, had the same pepper sauce 😅… Finnair should take food a bit more seriously. I don't think it's quite alright that any 10e lunch buffet in Helsinki has more variety than Finnair lounge. Are business class passengers really paying for a service of this level?
As for drinks, there is everything you would expect: coffee, tea, water, juice, sodas, wine, champagne… What makes Finnair lounge stand out in this respect is that they have a bar with a very own bartender. That's great, but unfortunately when I asked the bartender for a recommendation for a sweet drink he confessed that he doesn't know much about drinks and just mixes what people ask him to mix. 🤣
Conclusions
Finnair lounge is nice and spacious with good food and beverages. The service isn't really executed to perfection which can be seen in the occasional clumsiness in the service. If you are flying Qatar airways and have access to Plaza Premium lounge and if you have experienced Finnair lounge already before, it couldn't hurt going there instead.