I was a bit worried when I was browsing the oneworld lounge finder website. It seemed to me that British Airways wouldn't have a First Class lounge for oneworld Emerald customers at all at LHR. Luckily, I was wrong as the British Airways Galleries South Lounge doubles as a First Class lounge as well. In this post I will describe my experience in detail.
British Airways First Class Lounge Location
Terminal 5 in London Heathrow is a rather compact one when it comes to other terminals in big airports. The British Airways South Lounge is located close to gate A18. It's relatively close to the security check, just walk right after the security, go downstairs and keep on walking to the same direction. Soon enough you will find the lounge.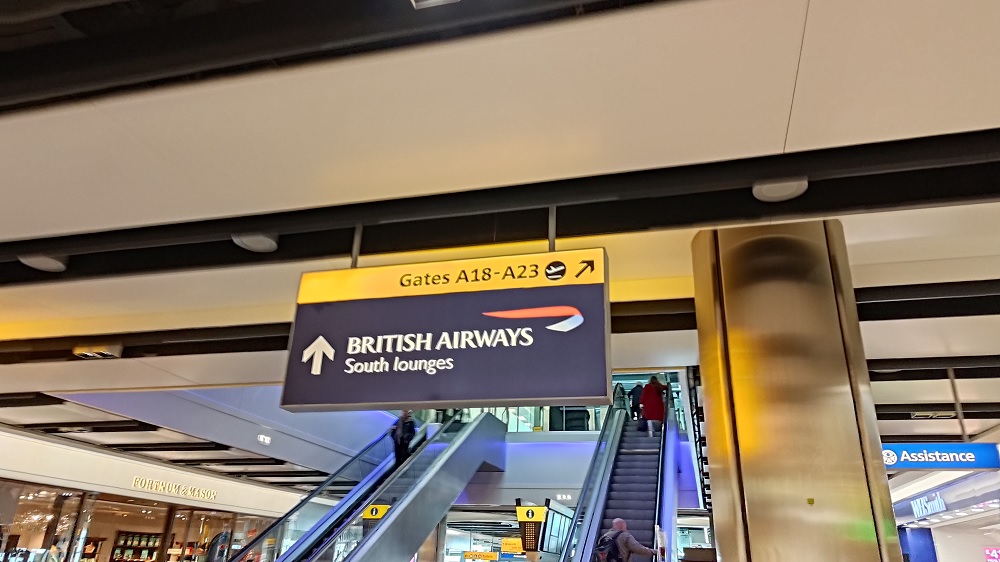 Decor and amenities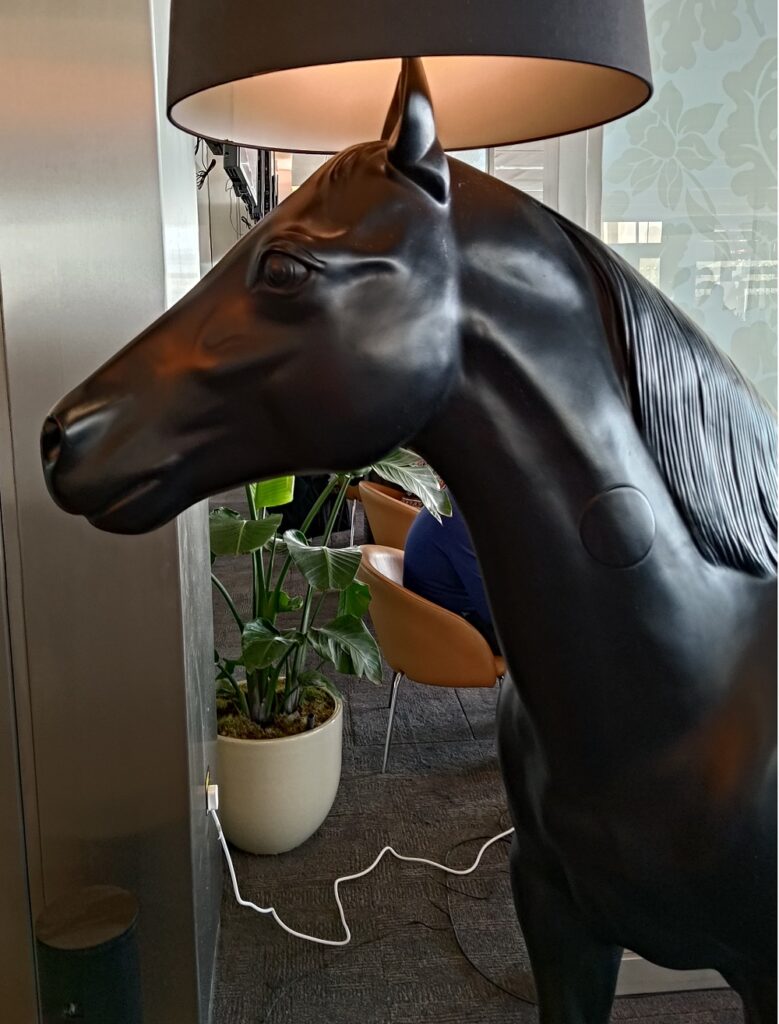 The lounge has several themed areas. There's a wine bar area, cafeteria area, dining area, play area for kids and plenty of room for just sitting and relaxing. The lounge looks nice but not too fancy. There's an area with a lot of light coming in through the humongous windows which creates a nice and relaxed atmosphere.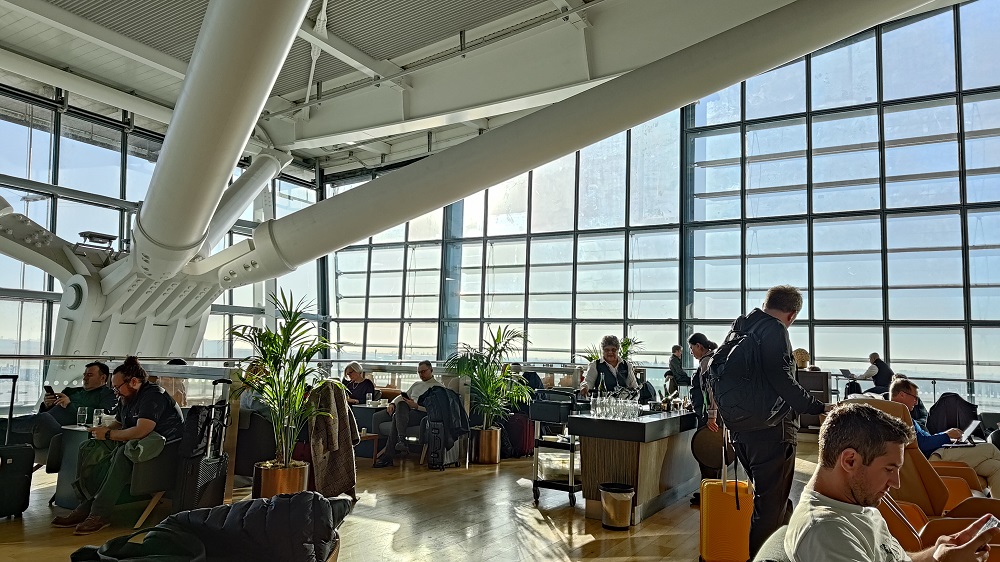 The lounge has showers you can book directly on your phone. There are also printers available for those who need them.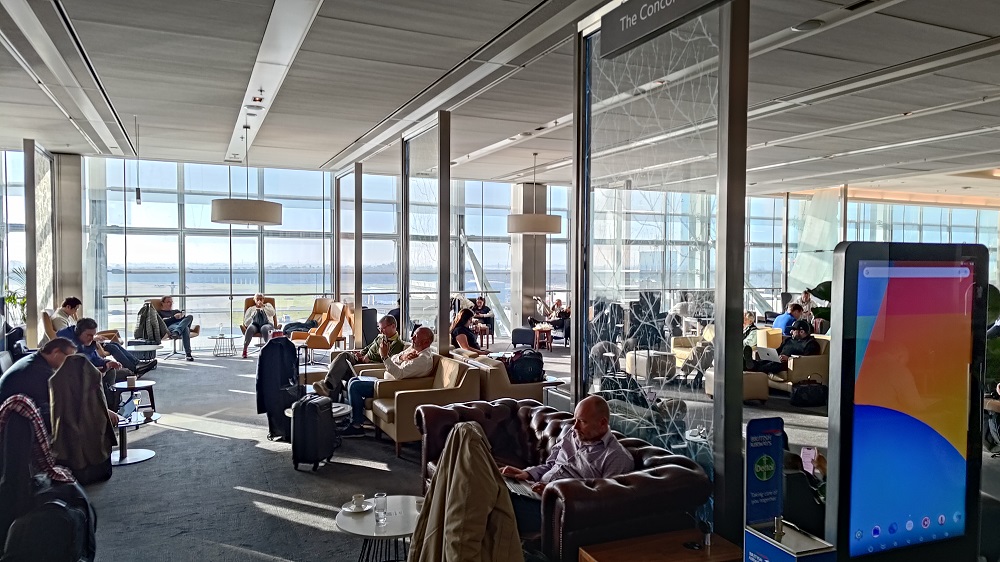 Food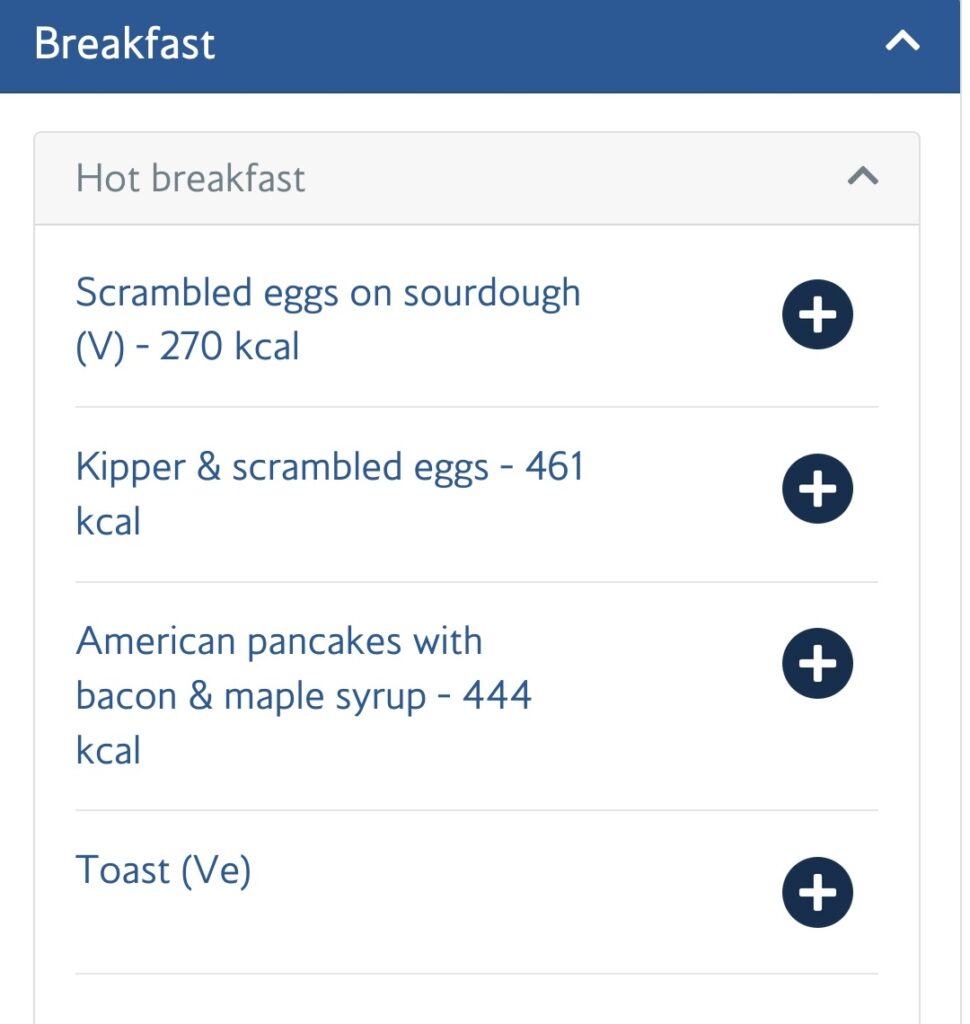 There are two options for food: an à la carte menu and a buffet. The best part of the à la carte menu is that you can order food directly to your table regardless of where you are in the lounge. You don't have to be in the dining area to order food. This is good because the lounge can get quite busy and you might need to sit wherever you happen to find a free place.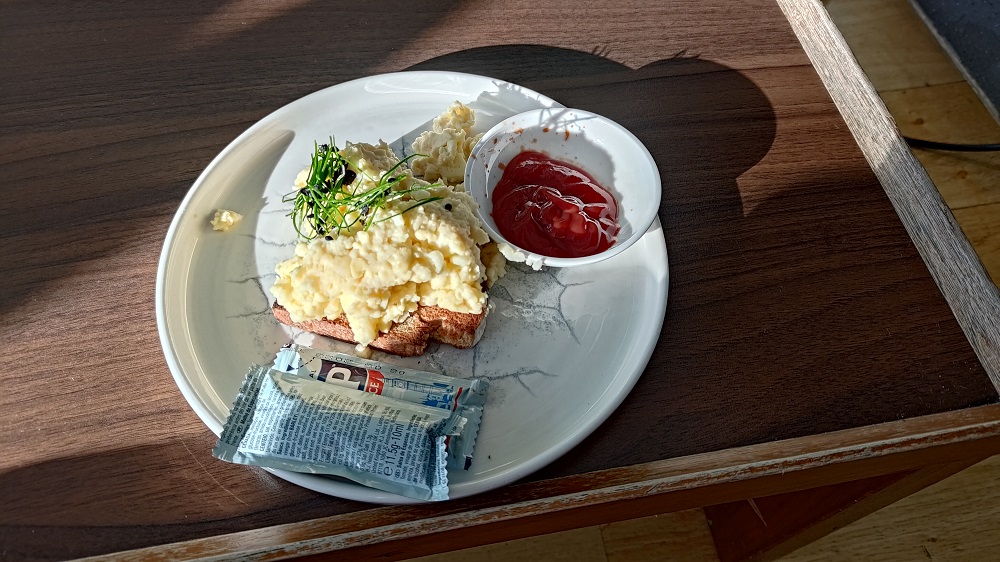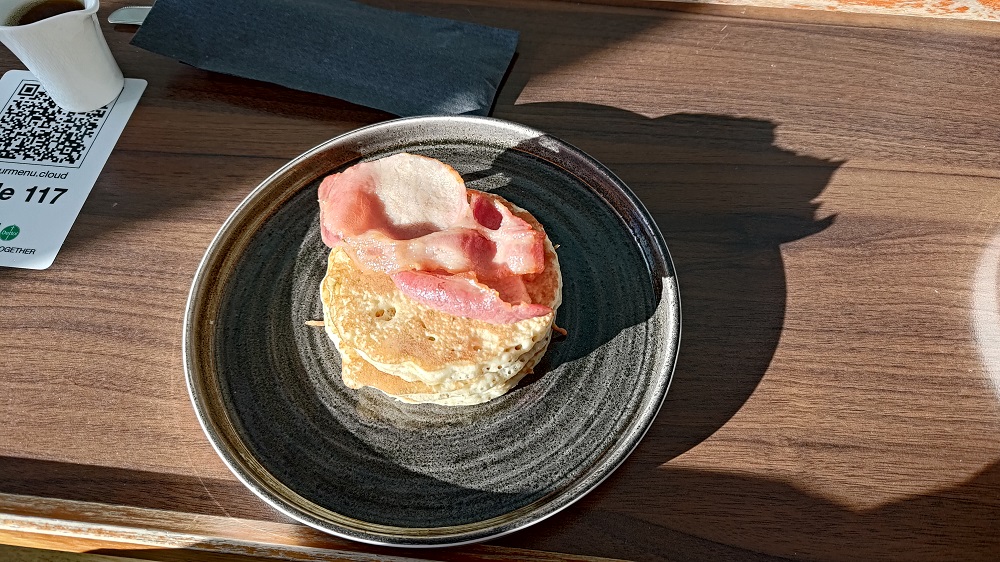 If you don't want to order from the menu, the buffet is yours. There is a buffet for food and another one for sweets to have with coffee. The food is as good as it gets in UK. The food might not look like much, but it is actually okay.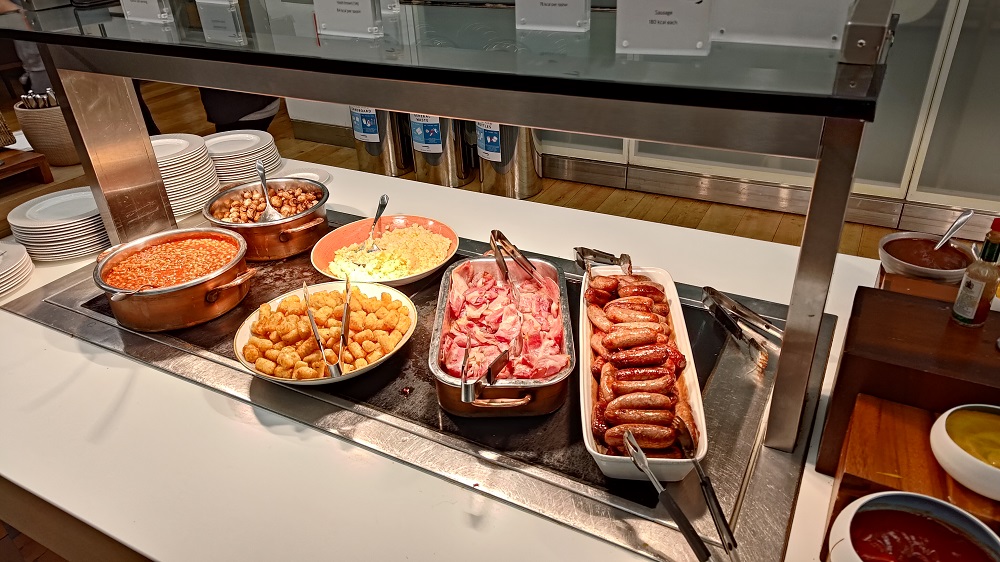 Beverages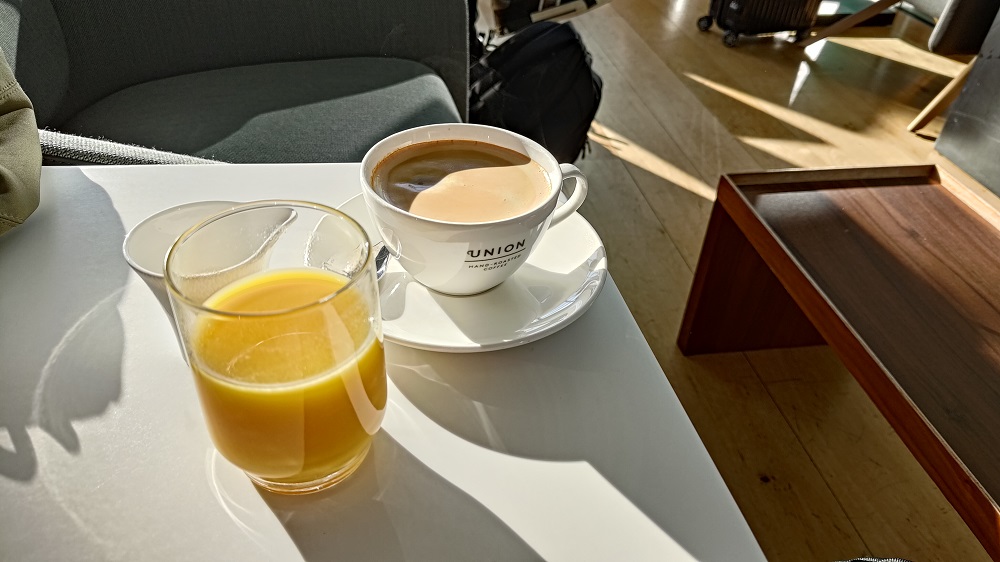 Oh, the lounge shines bright on this respect. You can order beverages to your table online. You can also get juice, coffee or tea from any of the self-service areas. And on top of all that, you can also go to the bar area and be served by a bartender or go to the cafeteria and have your coffee prepared by a barista.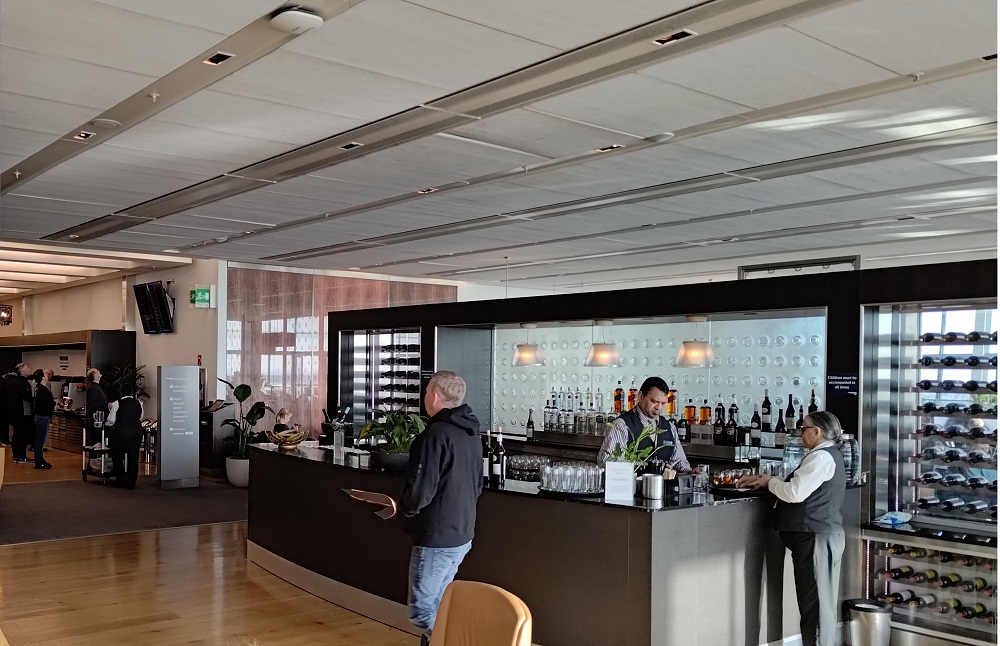 There is definitely something for everyone and you can enjoy your drinks in so many different ways too!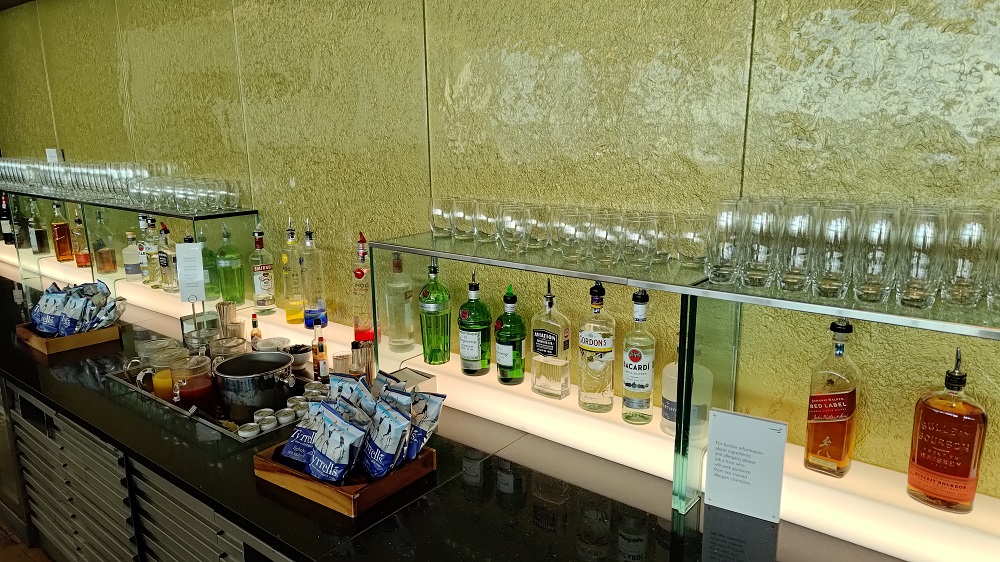 Conclusion
The British Airways First Class Lounge in London Heathrow is flexible and balanced. I do like and I think it's one of the better oneworld Emerald lounges. For example, in Kuala Lumpur or Sydney, you only have à la carte and a limited selection of beverages. British Airways lets you enjoy your lounge time the way you want. À la carte, checked, buffet, checked, bar, checked, self service area for beverages, checked.
However, British Airways sets the bar quite high with their business lounges too. The jump from Business Class to First Class isn't that huge.