I have previously reviewed Aegean business class on flights between countries, but what kind of service can we expect on a domestic flight? Usually business class in a one hour flight is as exciting as the economy class, but not with Aegean. Aegean puts the bar extremely high for domestic business class on flights within Greece. Once again, Aegean offered a business class bidding challenge, and I got my upgrade through for as low as 30€! 😁
At the airport
Aegean business class comes with fast track, lounge access and priority boarding and check-in. The new lounge in Athens is pretty sweet too, but just remember that Aegean does not have a lounge at most of the Greek airports. Just take a look at the list of Aegean lounges before going head first with the upgrade. You can take an extra piece of luggage and your bags can weigh 32 kg each.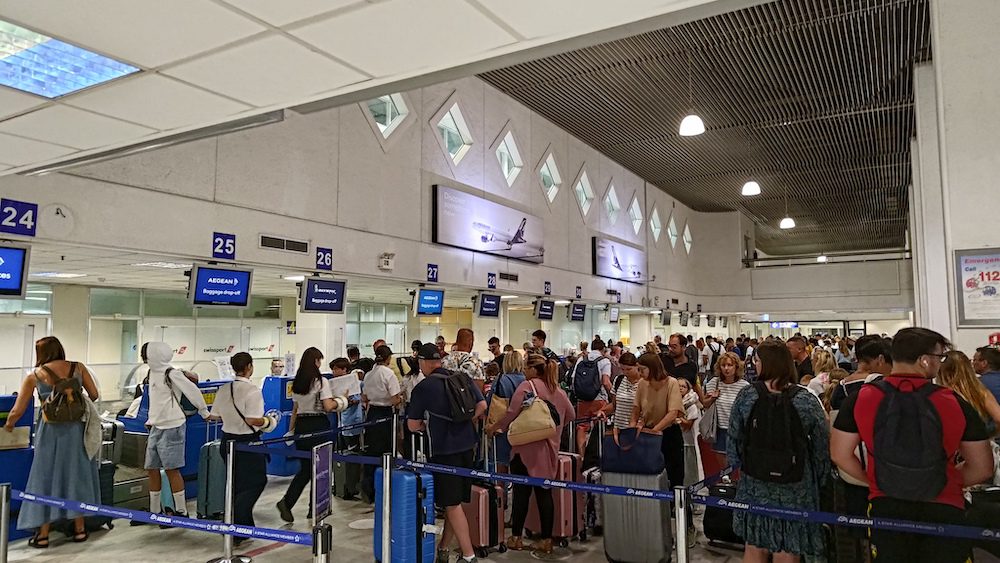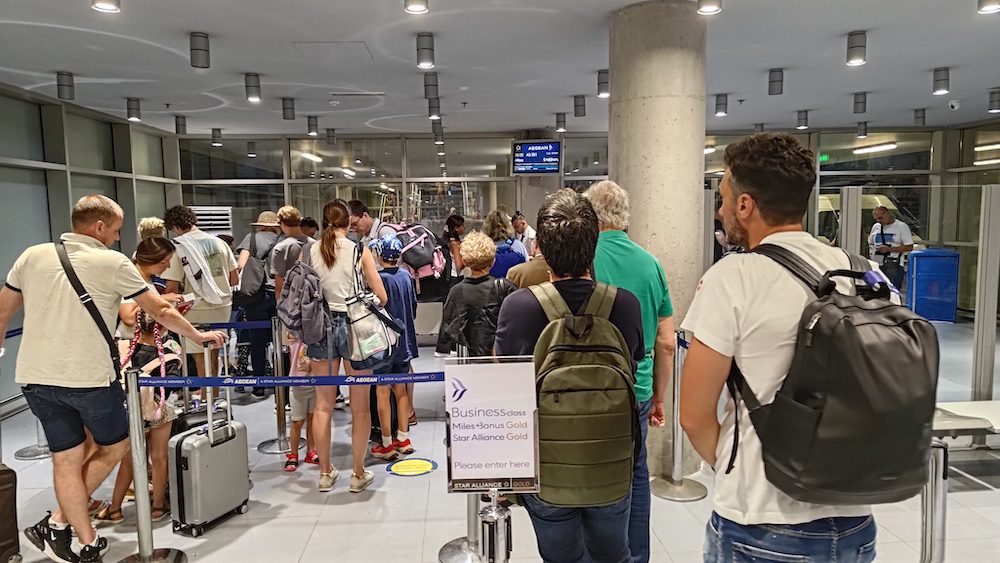 Seat
The seats are basically the typical Economy class seats with one extra empty seat in between passengers. The seats are of leather, which is not my favorite, but it's okay. The main difference to the international flights is the lack of USBs for charging your devices.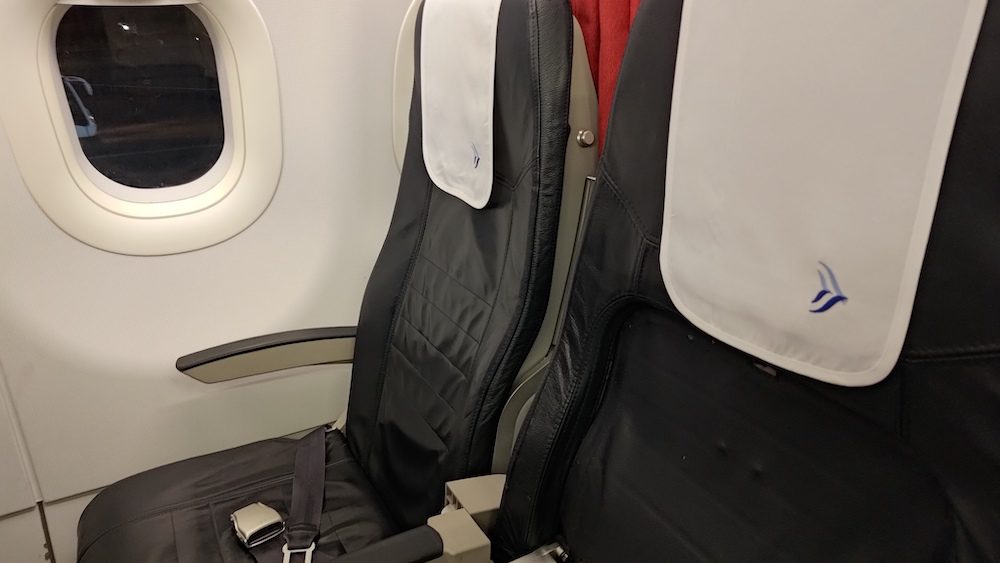 The economy class already has plenty of leg space for someone who is as tall as 193 cm, and the domestic business class is no exception to that rule. Although, it does not matter that much for an hour long flight, but it is nice to have more space for my legs.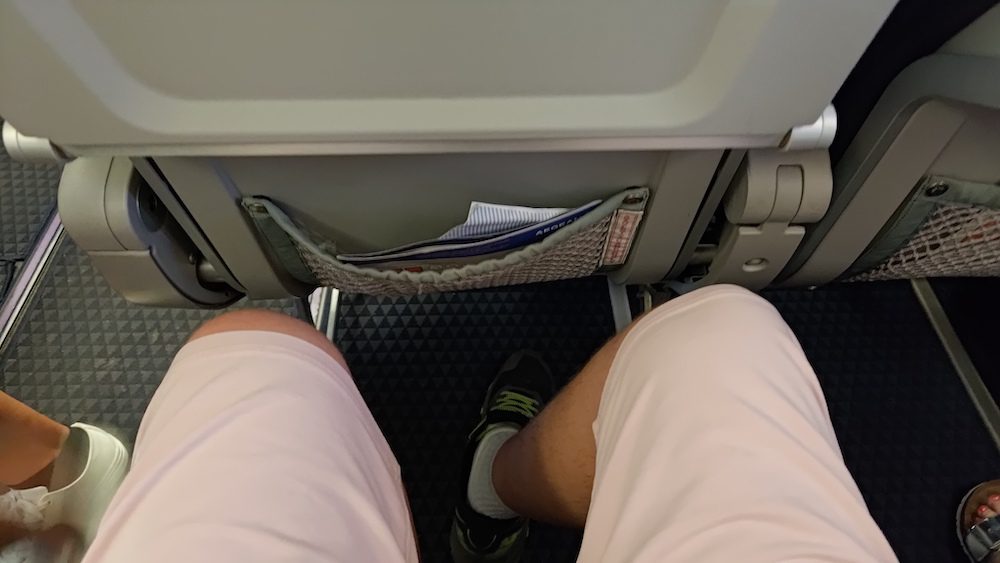 Food and beverages
I am in awe with Aegean! The flight time is just an hour, the flight attendants go crazy as soon as the seatbelt sign is switched off and they start serving food. Yes – food! And drinks. You can basically order any drinks you might in a longer-distance business class including alcoholic drinks. There is only one option of meal, but hey – it's still quite a substantial one in such a short time.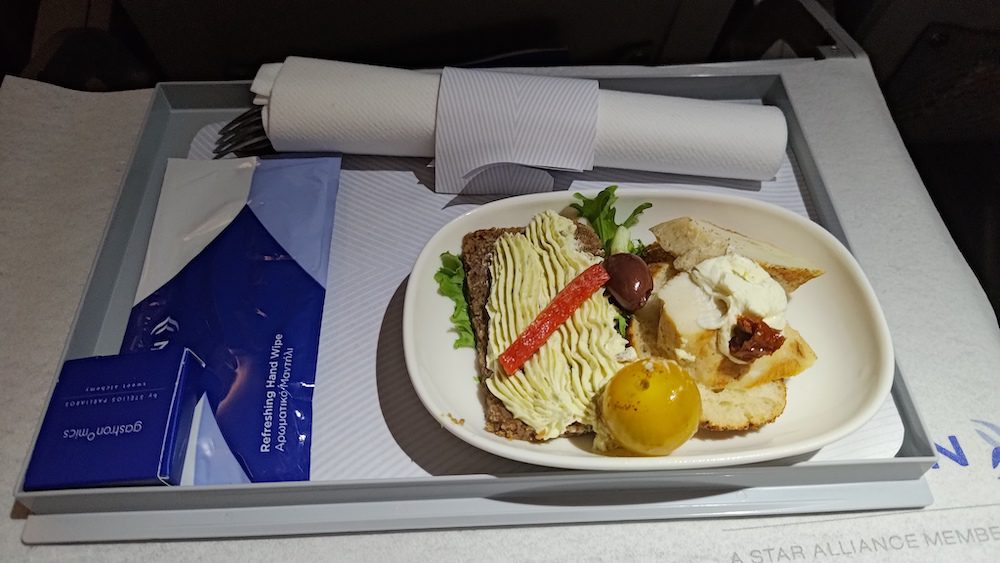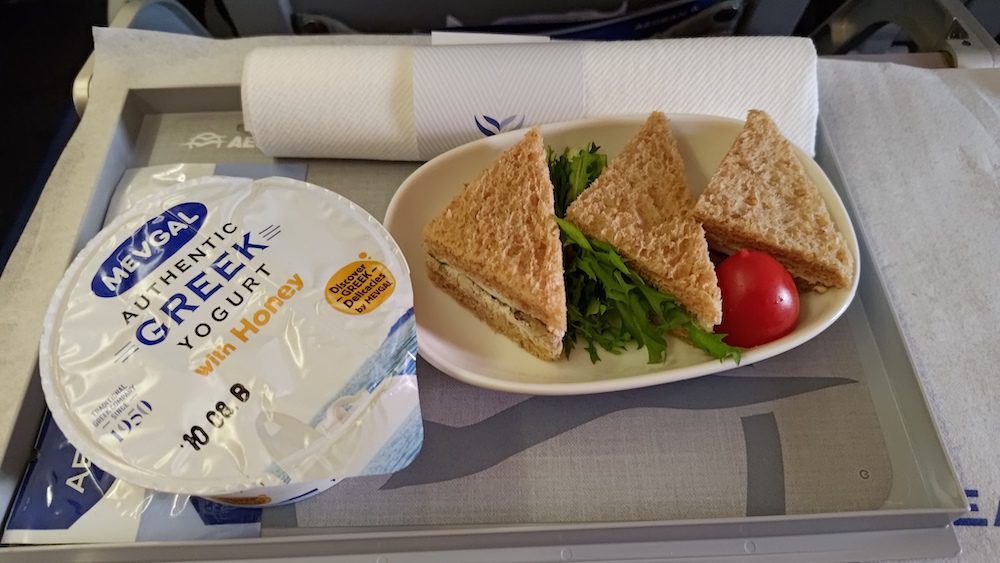 The food is good too! That's no surprise when Greek vegetables are involved. They are super tasty on their own already! I am impressed with this level of service in such a short time.
Deplaning
Business class passengers have the ultimate priority when deplaning. The flight attendants close the curtain, so only business class passengers are allowed to get out initially. And not only that, but there is a private bus just for business class passengers and no one else that takes you to the terminal. 😌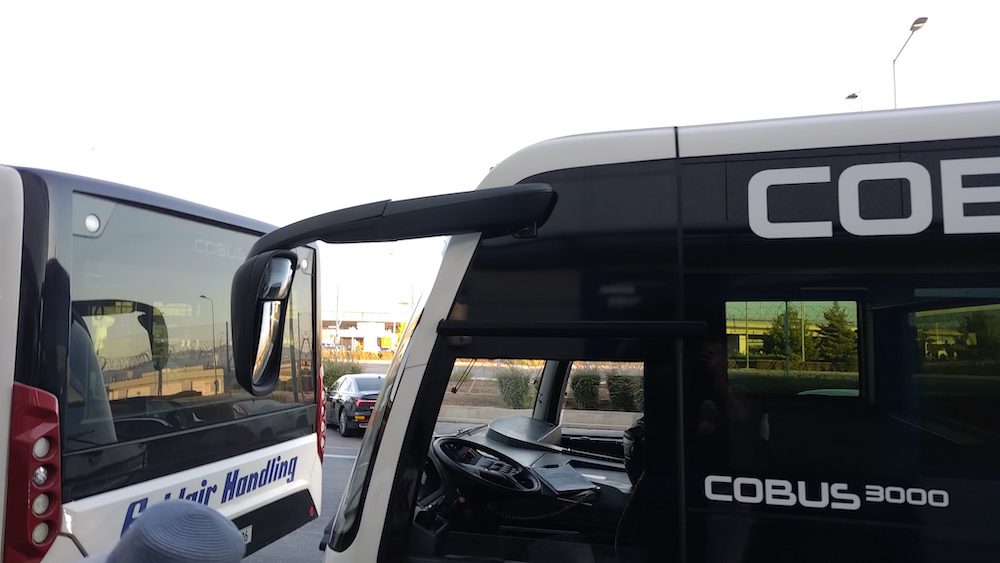 Conclusions
Aegean is the best regional airline in Europe and the second best in the world – and it shows! A full business class experience on a short domestic flight. I am living it! Aegean domestic business class within Greece is just amazing! There is no other way to say it.